Latest News on Peter Shaw
Peter Shaw News
Tacoma Little Theatre Presents SILENT SKY
by Stephi Wild - Jun 14, 2022
Tacoma Little Theatre will welcome Silent Sky to its stage after having been postponed earlier in the season.  Silent Sky is written by Lauren Gunderson and directed by pug Bujeaud.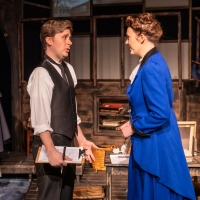 Photos: First look at Red Herring Productions' SILENT SKY
by Jerri Shafer - Jun 11, 2022
Follow the true story of the 19th-century astronomer, Henrietta Leavitt as she maps distant stars in galaxies beyond our own during a time when women's ideas were dismissed until a man claimed credit for them. Social progress and astronomical advances are realized as Henrietta and her fellow female "computers" change the way we see the heavens and the earth in this incredible story of bold love, boundless determination, and the vast grandeur of the cosmos. It's an unparalleled treat for the heart, mind, and senses. The show runs June 10th thru the 26th, 2022 at Red Herring Theater, 3723 S High ST, Columbus OH 43207. For more information visit: https://www.redherringtheater.org/ or call (614) 723-9116.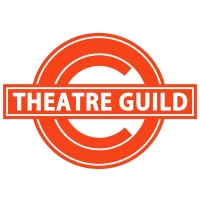 OCTG Theatre Awards Announces 2022 Nominees
by Chloe Rabinowitz - Jan 25, 2022
Nominees for the inaugural OC Theatre Awards were announced on Saturday, January 22, 2022 during OC Theatre Guild's annual membership meeting. The awards ceremony has been scheduled for the evening of Tuesday, April 26, 2022 at the outdoor amphitheater of the Muckenthaler Cultural Center in Fullerton.
SILENT SKY Announced At Tacoma Little Theatre
by A.A. Cristi - Jan 5, 2022
Tacoma Little Theatre begins the New Year with Silent Sky, by Lauren Gunderson and directed by pug Bujeaud. 
BWW Review: SILENT SKY at Blackfriars Theatre
by Colin Fleming-Stumpf - Nov 1, 2021
Blackfriars Theatre continues its 2021-2022 season (doing alternating repertory performances with Charlayne Woodard's 'Pretty Fire') with 'Silent Sky', an original play by Lauren Gunderson, who holds the unique accolade of being America's most produced living playwright. It's an inspiring show that touches on themes of gender and patriarchy on the surface, but if you dig a little deeper you'll also uncover explorations of space, time, human connection, and one's legacy.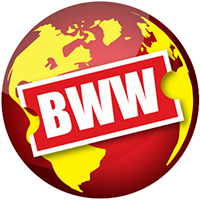 Blackfriars Theatre Opens The 21-22 Season With Two Productions In Rep
by Stephi Wild - Oct 8, 2021
Blackfriars Theatre returns to live, indoor performances this October with two beautiful and heart-warming productions to kick off its 72nd Season in downtown Rochester. Pretty Fire by Charlayne Woodard is a one-woman tour de force and is the recipient of the NAACP Theatre Awards for Best Play and Best Playwright.
SILENT SKY Will Be Performed Outdoors by Possum Point Players Next Month
by Stephi Wild - May 26, 2021
Possum Point Players' new outdoor stage started with a hopeful rainbow, then became furnished as a Pennsylvania country house sunroom, and has now transitioned into a look into the vastness of the stars in the sky that wraps around our earth and stage. 'Silent Sky,' based on the life of pioneering female astronomer, Henrietta Leavitt, opens Friday, June 4, outdoors under the night sky at Possum Hall.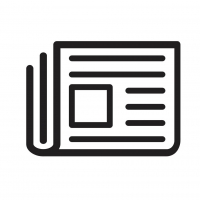 Possum Point Players Set Auditions For SILENT SKY
by Stephi Wild - Mar 20, 2021
Possum Point Players and director John Hulse, will hold auditions for the drama 'Silent Sky' Monday, March 29, and Tuesday, March 30; both auditions are at 6 pm in Possum Hall, 441 Old Laurel Road, Georgetown.
BWW Interview: Theatre Life with Richard W. Kidwell
by Elliot Lanes - Feb 8, 2021
Today's subject Richard W. Kidwell has been living his theatre life in DC theatre professionally since1966. He has been the Theatre Manager at the Opera House at Kennedy Center since it's very first performance back in 1971 which makes him one of if not the longest running employees working in the DC theatre scene.
Theatre Pro Rata Announces Encore Online Performance of SILENT SKY
by Chloe Rabinowitz - Mar 27, 2020
Theatre Pro Rata will offer a one-night-only, live-streaming, actors-only encore performance of the critically-acclaimed production of Silent Sky this Saturday. In keeping with directives from Governor Walz and health officials the actors will each be performing their roles their own homes to an audience gathered in cyber space.
Peter Shaw Videos
BWW TV: Broadway Salutes Angela Lansbury- Inside the American Theatre Wing Gala!
by BroadwayWorld TV - Sep 17, 2014
The American Theatre Wing held its annual gala earlier this week, September 15 at The Plaza Hotel (Fifth Avenue at Central Park South), honoring Dame Angela Lansbury, who has served as Honorary Chairman of the American Theatre WingBoard of Trustees since 2010. BroadwayWorld is excited to bring you highlights from inside the gala, as well as interviews with the guests below!