Latest News on Elizabeth Marshall
Latest News on Elizabeth Marshall
Stage Credits
  [Broadway]
1908
Guest
Elizabeth Marshall News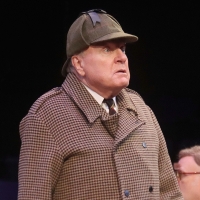 THE REAL INSPECTOR HOUND Extended At Main Street Theater
by A.A. Cristi - Jul 21, 2022
Main Street Theater's current production of Tom Stoppard's brilliant comedy, The Real Inspector Hound is a runaway hit!
Review: THE REAL INSPECTOR HOUND at Main Street Theater
by Brett Cullum - Jul 21, 2022
Tom Stoppard's THE REAL INSPECTOR HOUND captures an urbane wittiness that is simultaneously droll and accessible. It's a rare script that works on all levels with enough to analyze for the academic, and then slapstick humor to keep the childlike engaged fully. In short, it's smart fun. It is the kind of piece that MAIN STREET THEATER handles particularly well.
BWW Review: Greek God, Diane, Wreaks Havoc in Rec Room Arts HURRICANE DIANE
by Armando Urdiales - May 9, 2022
The unconventional and oddball comedy from the Pulitzer Prize finalist, Madeleine George, sees the Greek god, Dionysus, reenter civilization disguised as a butch gardener, Diane. The god's mission to seduce mortal women and help end climate change creates a story that elicits guttural laughs and a great night of Houston theatre.
HURRICANE DIANE Comes to Rec Room Arts in May
by Stephi Wild - Apr 22, 2022
Rec Room Arts will present the Houston premiere of Hurricane Diane, Madeleine George's (Hulu's Only Murders in the Building) Obie Award-winning play that turns the Greek god Dionysus into Diane, a lesbian permaculture gardener whose secret mission is to save the planet from the ravages of climate change. Lily Wolff (Alley Theatre) will direct the production.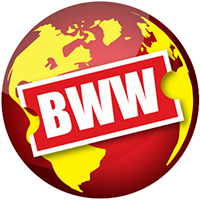 DANCE NATION Announced At Rec Room
by A.A. Cristi - Jan 4, 2022
Rec Room Arts will begin the 2022 season with the Houston premiere of Dance Nation, Clare Barron's award-winning play about pre-teen competitive dancers and the burden of adolescence. Sophia Watt will direct the production, with choreography by Skye Bronfenbrenner. Preview performances begin January 20, with an official opening on Saturday, January 22. Performances will run through February 5.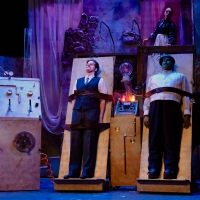 BWW Review: YOUNG FRANKENSTEIN AT Garden Theater
by Paul Batterson - Oct 11, 2021
For the second time in a year, the Short North Stage is bringing Mel Brooks' comedic musical YOUNG FRANKENSTEIN back to life. The musical opened Oct. 7 and will run through Nov. 7 at the Garden Theater (1187 North High Street in downtown Columbus).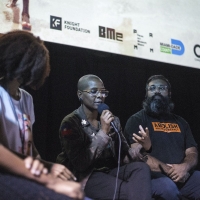 Third Horizon Film Festival Puts A Spotlight On Caribbean Creatives
by A.A. Cristi - Jun 1, 2021
Deemed one of the '25 Coolest Film Festivals in the World' by MovieMaker Magazine in 2019, the Third Horizon Film Festival returns for its fifth edition. This year the festival will be hosted hybrid style with a thoughtfully curated mix of in-person and virtual screenings beginning June 24, 2021, through July 1, 2021, in Miami, Florida.
Main Street Theater Presents Virtual Summer Shakespeare
by Chloe Rabinowitz - Jul 15, 2020
Summer is often a popular time for theaters and festivals across the country to produce free Shakespeare for their cities. Obviously things are different this year, so Main Street Theater is bringing Shakespeare to people in their homes with two virtual offerings.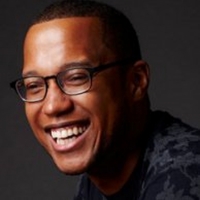 Rec Room Arts to Continue its Fourth Season with APPROPRIATE
by Chloe Rabinowitz - Mar 12, 2020
Rec Room Arts continues its fourth season with the Obie-Award winning play, Appropriate by Branden Jacobs-Jenkins and directed by Julia Oppenheim Traber. This riveting Houston premiere begins previews March 26, with an official press opening on Saturday, March 28, followed by an opening reception at Rec Room's Bar. Performances will run through April 18.
BWW Review: A.D. Players' GUESS WHO'S COMING TO DINNER Is Both Hopeful & Honest
by Audrey Morabito - Feb 4, 2020
The year is 1967, the place is San Francisco, and the conflict? A young and optimistic mixed-race couple has just announced their upcoming plans of marriage to unsuspecting parents. Guess Who's Coming to Dinner extracts the nuances and subtleties of prejudice and plops them center stage, both literally and figuratively, in the living room of the liberal, upper-class Drayton family.
Elizabeth Marshall Frequently Asked Questions
How many Broadway shows has Elizabeth Marshall been in?
Elizabeth Marshall has appeared on Broadway in 1 shows.
How many West End shows has Elizabeth Marshall been in?
Elizabeth Marshall has not appeared in the West End