Photos: Paris Honors Robert Wilson
Paris celebrates Robert Wilson. In November, he will be directing famed dancer and actor Mikhail Baryshnikov and world-renowned actor Willem Dafoe in The Old Woman, an adaptation of the work by Russian author Daniil Kharms, at Théâtre de la Ville and Christopher Knowles in The Sundance Kid is Beautiful at The Louvre. Mr. Wilson will be the Louvre's artist in residence from mid-November 2013 to mid-February 2014 with exhibitions of Living Rooms and his voom portraits of Lady Gaga. In December, his Peter Pan with the Berliner Ensemble will be at Théâtre de la Ville, and in January, his iconic opera with Philip Glass, Einstein on the Beach, will return to Paris at the Théâtre du Châtelet. In February, his Madama Butterfly will be at the Paris Opéra Bastille. Honored in France as Commandeur de la Légion d'Honneur, he is a member of the Arts Arena Advisory Council and will receive an Honorary Doctorate from the Sorbonne University in November.
Since the late 1960s, Robert Wilson's productions have decisively shaped the look of theater and opera. Through his signature use of light, his investigations into the structure of a simple movement, and the classical rigor of his scenic and furniture design, Wilson has continuously articulated the force and originality of his vision. Wilson's close ties and collaborations with leading artists, writers, and musicians continue to fascinate audiences worldwide. Recent collaborations include works with Lou Reed, Tom Waits, David Byrne, Laurie Anderson, Rufus Wainwright, and Lady Gaga.
The Watermill Center, founded by Wilson, led a trip of international patrons for a week long trip of events in Paris to join the celebrations. The guests included: Shaikha Paula al Sabah of Kuwait, Michel and Claudia Taittinger, Xavier Guerrand-Hermes, Bonnie Comley, Magda & Artemis Baltoyanni, Stewart F. Lane, Lisa Ehrenkranz, Carola & Bobby Jain, Luziah & Gilles Hennessy, Baroness Rose Anne de Pampelonne & Baron Bruno, Paola & Marino Golinelli, Karolina Blaberg and others. Watermill foundation staff on the trip included: Elisabetta di Mambro, Zev Greenfield, Pinki Patell, Nixon Beltran and Julian Mommert.
Robert Wilson's The Sundance Kid is Beautiful with Christopher Knowles will play at the Performa 13 at The White Box Theater in NYC in November and The Life and Death of Marina Abramovi? will be at the Park Avenue Armory in December.
For more information on Robert Wilson and The Watermill Center see: watermillcenter.org.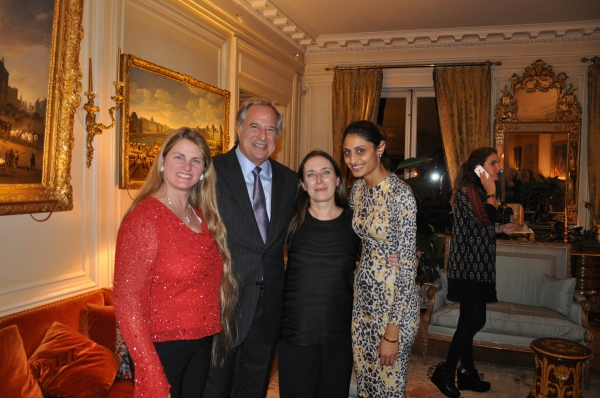 Bonnie Comley, Stewart F. Lane, Elisabetta diMambro, Pinki Patell

Stewart F. Lane, Robert Wilson and Xavier Guerrand-Hermes

Robert Wilson in The Lecture on Nothing

Robert Wilson in The Lecture on Nothing

Stewart F. Lane and Bonnie Comley

Artemis Baltoyanni and Bonnie Comley

back row: Jullian Mommert, Karolina Blaberg, Piki Patel, Richard Gergory, Zev Greenfield, Bonnie Comley front row: Stewart F. Lane, Irina Manoliu, Robert Wilson, Lisa Ehrenkranz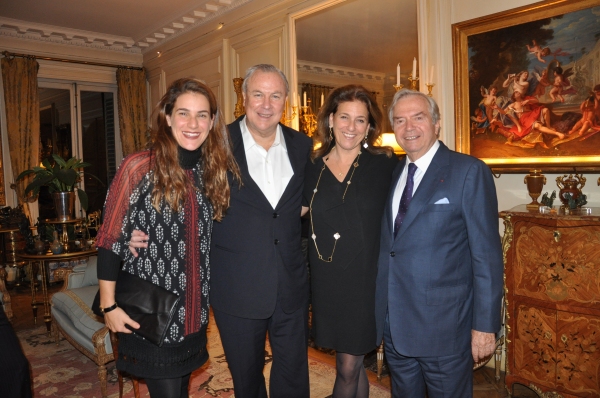 Artemis Baltoyanni, Robert Wilson, Madga Baltoyanni-Kallitsantsis and Xavier Guerrand-Hermes

Lisa Ehrenkranz and Robert Wilson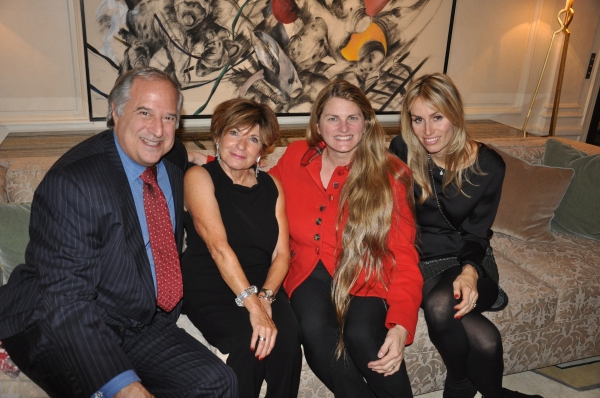 Stewart F. Lane, Isabel Rodriguez, Bonnie Comley, Carola Jain

Shaika Paula al Sabah, Stewart F. Lane and Bonnie Comley

back row: Robert Wilson, Sacha Goldman, Bonnie Comley, Stewart F. Lane front row: Nixon Beltran, Pinki Patell, Nina Zilkha, Karolina Blaberg in Coco Chanel's private apartment

Robert Wilson

Stewart F. Lane at the Theatre de la Ville

Isabel Rodriguez, Gabrielle Baer- Richner, Carola Jain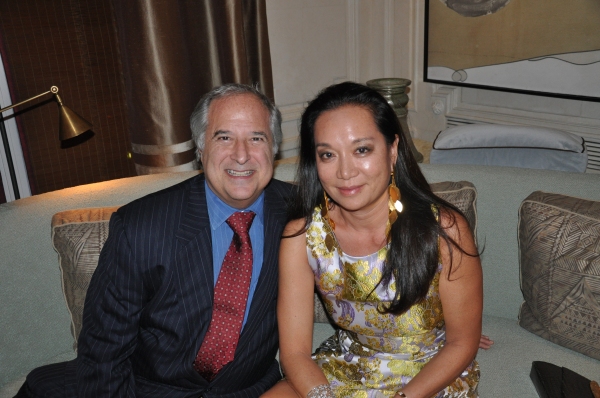 Stewart F. Lane and Luziah Hennessy

Nixon Beltran, Elisabetta diMambro, Stewart F. Lane, Karolina Blaberg, Claudia Tattinger, Pinki Patel

Elisabetta diMambro, Nixon Beltran, Lisa Ehrenkranz, Stewart F. Lane, Karolina Blaberg, Julian Mommert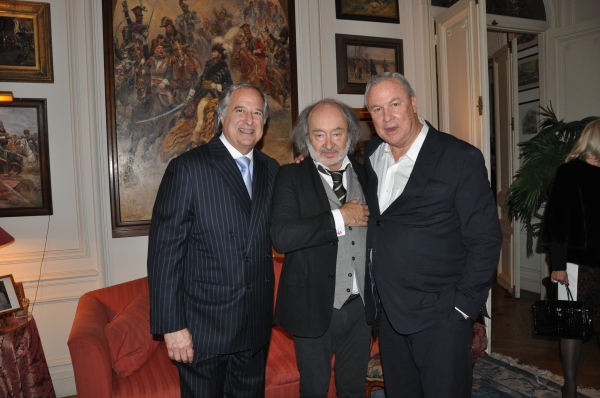 Stewart F. Lane, Michel Taittinger, Robert Wilson

Arts Arena Talk Back Moderator, Mikhail Baryshnikov, Robert Wilson and Wiilam Dafoe

Willam Dafoe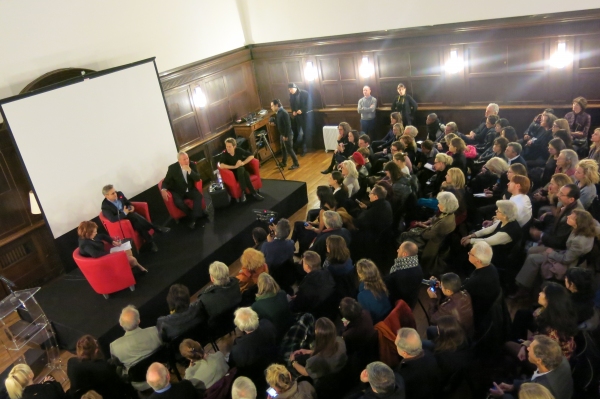 Arts Arena Talk Back with Mikhail Baryshnikov, Robert Wilson and Wiilam Dafoe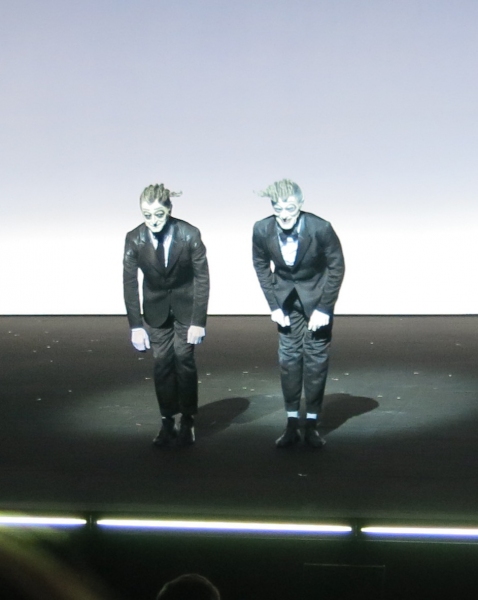 The Old Woman - curtain call with Mikhail Baryshnikov and Wiilam Dafoe

The Old Woman - curtain call with Wiilam Dafoe and Mikhail Baryshnikov

Shaika Paula al Sabah, Bonnie Comley, Isabel Rodriguez

Tilman Hecker, Bonnie Comley and Stewart F. Lane