Photo Flash: RAMONA QUIMBY At Des Moines Playhouse
The Des Moines Playhouse opens its 15th season in the Kate Goldman Children's Theatre with "Ramona Quimby," Oct. 9-Nov. 1. Tickets may be purchased at The Playhouse ticket office, by phone at 515-277-6261 and online at www.dmplayhouse.com.
"Ramona Quimby" is based on the books by Beverly Cleary. If there's trouble, Ramona Quimby can't be too far behind! Her sister, Beezus, thinks she's a pest. Her teacher, Mrs. Griggs, thinks she's exasperating, and her Aunt Bea just loves her to pieces. Come join the family on Klickatat Street!
The "Ramona Quimby" cast of 17 features Kate Courter as Ramona and Elsa Klein as Beezus. The show is directed by Maxwell Schaeffer.
The Playhouse is Iowa's oldest and largest producing theatre. Located at the 42nd Street exit of I-235, the theatre has presented a full season of shows since 1919 and also offers a wide variety of educational experiences including classes for ages 4 to adult, theatre trips to New York, and volunteer opportunities onstage and backstage.
For more information about The Playhouse and "Ramona Quimby" contact The Playhouse ticket office at 515-277-6261.
"Ramona Quimby" Performances: Oct. 9-Nov. 1, 2009
7:00 PM Fri
1:00 PM Sat
1:00 PM and 4:00 PM Sun (1:00 PM only Sun, Nov. 1)
"Ramona Quimby" Tickets
Available through The Playhouse box office, 831 42nd St., Des Moines, IA 503132;
by phone at 515-277-6261; and online at www. dmplayhouse.com.
$15 Adult/Senior
$12 Student
Photo by Steve Gibbons.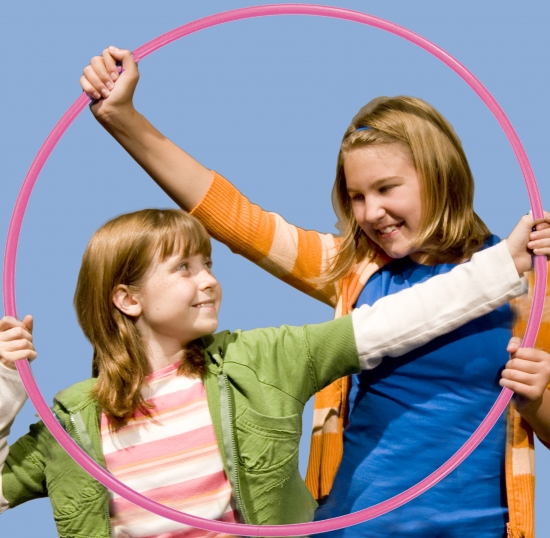 Kate Courter and Elsa Klein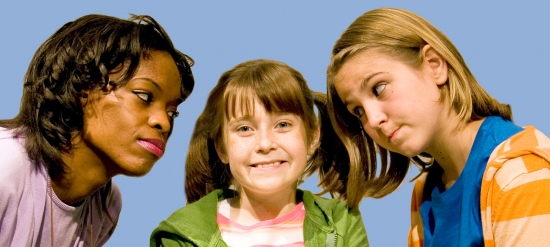 Dawn Robinson, Kate Courterand Elsa Klein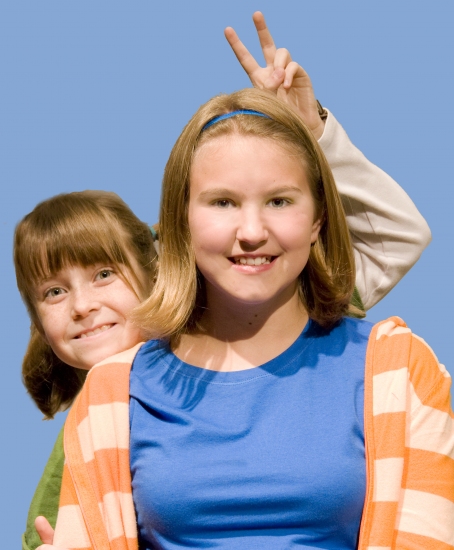 Kate Courter and Elsa Klein

Elsa Klein and Kate Courter