The Lion King at Denver Center for the Performing Arts
Dates

12/2/2021 - 1/2/2022

Theatre


1245 Champa St.
Denver,CO





When the young lion prince Simba is born his evil uncle Scar is pushed back to second in line to the throne. Scar plots to kill both Simba and his father, King Mufasa, and proclaim himself king. Simba survives but is led to believe that his father died because of him and he decides to flee the kingdom.
News About The Lion King at Denver Center for the Performing Arts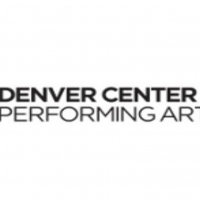 Denver Center For The Performing Arts Announces The Return Of Theatre With 30 Shows
June 29, 2021
Learn more about the full lineup, including new and rescheduled productions.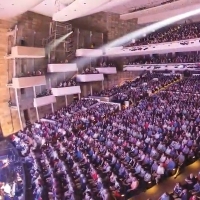 VIDEO: Get Ready to Return to the Denver Center for the Performing Arts
June 26, 2021
The Denver Center for the Performing Arts will reopen in The Buell Theatre with Disney's The Lion King in December followed by Hamilton in February 2022.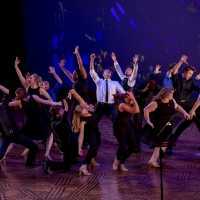 Catching Up with the Jimmy Awards Alumni- Part 4
June 25, 2021
Before we get to know this year's Jimmy Awards nominees, BroadwayWorld is catching up with some of the program's alumni! Below, get to know just a few, including: Kristen Brock, Casey Butler, Elleon Dobias, Harold Eric, Francesca Iacovacci, Kyra Leeds, Lucy Moon, Sam Primack, Justin Smusz, Taylor Varga, and Michael B. Williams.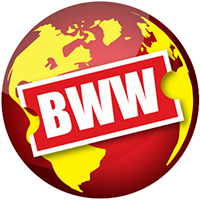 Hassan Salem Of U.S. Bank Named Chair-Elect Of The Board Of Trustees Of The Denver Center For The Performing Arts
June 08, 2021
Following a unanimous decision at its June 8 meeting, the Denver Center for the Performing Arts' Board of Trustees has named Hassan Salem Chair-elect of the Board.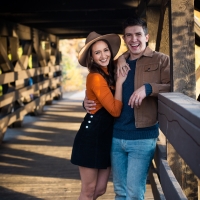 Marco Robinson & Adriane Leigh Robinson, and Sheryl McCallum to Perform at Denver Center for the Performing Arts
April 16, 2021
The Denver Center for the Performing Arts will offer four outdoor concerts under the glass at the Denver Performing Arts Complex slated for May 15 & 16 and June 5. These open-air, socially-distanced concerts will feature entertainment, grab-and-go snacks from Prelude + Post and a cash bar.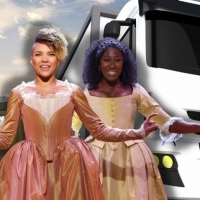 When Will Broadway On Tour Return? Find Out What's Coming Up Near You!
April 14, 2021
Updated August 5th. After over a year of Broadway tours being paused, productions are now beginning to announce returns to theatre across the country! Find out when Broadway will return to your city.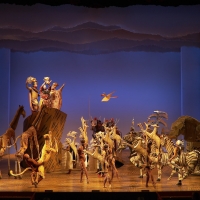 The Denver Center for the Performing Arts to Reopen with Disney's THE LION KING in December 2021
April 07, 2021
Four Broadway tours previously scheduled for Fall 2021 will be postponed — My Fair Lady, 1776, Mean Girls and Ain't Too Proud — The Life and Times of the Temptations. DCPA Broadway anticipates reopening in The Buell Theatre with Disney's The Lion King in December followed by Hamilton in February 2022.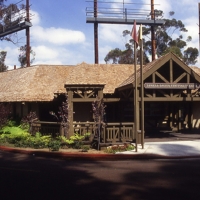 The Old Globe Announces 2020 Summer Season
December 06, 2019
The Old Globe's 2020 Summer Season brings to Balboa Park an extraordinarily talented group of artists who will delight audiences with their unique takes on four great works of theatre. The season incudes a classic American musical, a new adaptation of a 20th century thriller, and two of Shakespeare's masterworks on our outdoor stage.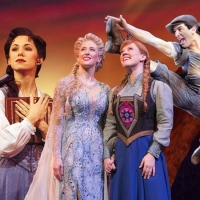 Everything to Know About Disney on Broadway!
November 01, 2019
Disney has officially been making magic on Broadway for 25 years! As BroadwayWorld previously reported, Disney on Broadway is partnering with Broadway Cares/Equity Fights AIDS to put on a special benefit to celebrate the momentous occasion. We're getting in on the celebration by looking back at Disney's show-stopping productions, from classics like Beauty and the Beast and Newsies to current favorites like Aladdin and Frozen. Check it all out!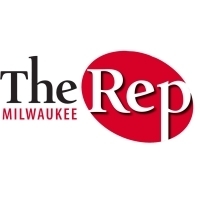 Casting Announcement For Milwaukee Rep Fall 2019/20 Season
June 20, 2019
Milwaukee Repertory Theater announces the cast and creative teams for the 201920 Season shows 2 Pianos 4 Hands, The Niceties, The Nerd and Nunsense.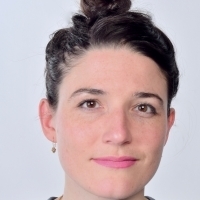 Theatre Row Appoints New Leadership
June 18, 2019
Wendy Rowden, President of Building for the Arts, is pleased to announce new leadership at Theatre Row, the Off-Broadway complex at 410 West 42nd Street. Building for the Arts is the non-profit organization that administers and programs Theatre Row.

Edward Watts and Ellie Fishman Lead Goodspeed's THE MUSIC MAN
March 08, 2019
River City's about to get the last thing they expected ? and the very thing they need ? in The Music Man. Goodspeed Musicals kicks off its 2019 season with the rip-roarin' dance-filled classic running April 12 - June 20 at The Goodspeed in East Haddam, Conn. [Official Press Opening will be May 1, 2019].

Denver Center Announces 2019/2020 Season; MARGARITAVILLE, SUMMER SPONGEBOB, MEANGIRLS, HAMILTON Returns, and More!
March 04, 2019
The Denver Center for the Performing Arts today announced its 2019-20 season subscription shows and added attractions. The eight-show slate begins on September 10 with Miss Saigon and ends with the Grammy Award and Tony Award-winning Best Musical The Band's Visit in July 2020.