Denver Arts & Venues Announces 2018 Denver Music Advancement Fund And IMAGINE 2020 Fund Grantees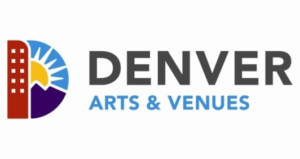 Denver Arts & Venues, Denver Music Advisory Panel and the Denver Commission on Cultural Affairs are excited to reveal the 2018 Denver Music Advancement Fund and IMAGINE 2020 Fund recipients.
"Art, culture and music are vital parts of Denver's community, economy, diversity and livability," said Denver Mayor Michael B. Hancock. "We are dedicated to supporting and growing our cultural scene, and with these grants we can continue to sustain existing talent, as well as foster new programs and support emerging talent."
While originally slated to provide $80,000 during 2018 (its pilot year), the Denver Music Advancement Fund will provide $100,000 to individuals and organizations that spur growth in the local music ecosystem as well as grow new audiences, particularly youth audiences. The grants are funded through a public/private partnership with Denver Arts & Venues, Illegal Pete's and LivWell Enlightened Health. Grantees are awarded up to $7,500 to support Denver's music ecosystem. Out of an applicant pool of almost 100, 30 grantees were selected.
2018 Denver Music Advancement Fund Grantees
7th Circle Collective: AV Club
Adam Baumeister: Colorado Audio Archive
Adrian H. Molina: Rap as Literature
Amber Blais: Zabiti - An Immersive Circus Adventure
Andre Carbonell: Insomniacs Live
ArtHyve: Escaping Erasure: A Musician's Guide to Archiving
Birdseed Collective: Globeville Center "Visionary Music Program"
Black in Bluhm Project: The Black in Bluhm Project (BiBP)
Bring Music to Life: Instruments to Support Denver Public Schools
Catherine Beeson: Sensory Friendly Family Concerts
Denver Bass Squad: Double Bass Doubling
Denver Children's Choir: Neighborhood Choir Program
Denver Public Library: United by Music / Unidos Por La Musica
Denver Young Artists Orchestra Association: DYAO Cultural Exchange Central European Tour
DocuWest Film Festival: Film and Music Festival
El Sistema Colorado: Profressional Development for Teaching Artists
Girls Rock Denver: Girls Rock After School Program
Lauren Kashuk: shesaid.so Denver
Levitt Denver: BandStart - Inspiring, Teaching, Engaging in Music (ITEM) Performance Series
Nathan Hall: Active Music
Patrick Riley: Mutually Detrimental - Denver Artists Fund
Su Teatro: Inclusive or Derivative Workshops and Performances
The Black Box, LLC: Studio and Career Exploration
The HadaNou Collective: Vocal Coalition presents Universo Holografico con 2MX2
The Hollow, LLC: Mental Wellness Meetup
The Newman Center: Musical Explorers
Think 360 Arts for Learning: Colorado Song Laboratory: Where History Meets Tomorrow
Toluwanimi Obiwole: Rhyme and Rhythms
West Community Economic Development Corporation: Músicos de Westwood
Youth on Record: My Youth on Record Podcast: The Past, Present, Future of the Colorado Sound
The IMAGINE 2020 Fund, in its fourth year, provides up to $7,500 in funding support for new, creative and innovative programs inspired by one or more of the seven vision elements outlined in IMAGINE 2020, Denver's Cultural Plan - Integration, Amplification, Accessibility, Lifelong Learning, Local Talent, Economic Vitality and Collective Leadership. Funded projects further develop Denver's creative landscape and bring Denver's collective vision a reality.
In 2018, Denver Arts & Venues and the Denver Commission on Cultural Affairs will distribute $130,000 in funding for programs taking place in the calendar years 2017-18. More than 70 applications were submitted, with 27 recipients selected. Last year, Denver Arts & Venues funded $75,000 in projects.
More Hot Stories For You