BWW Review: FUN HOME at Wilmington Drama League - Welcome to the house on Maple Avenue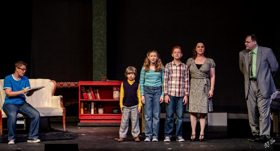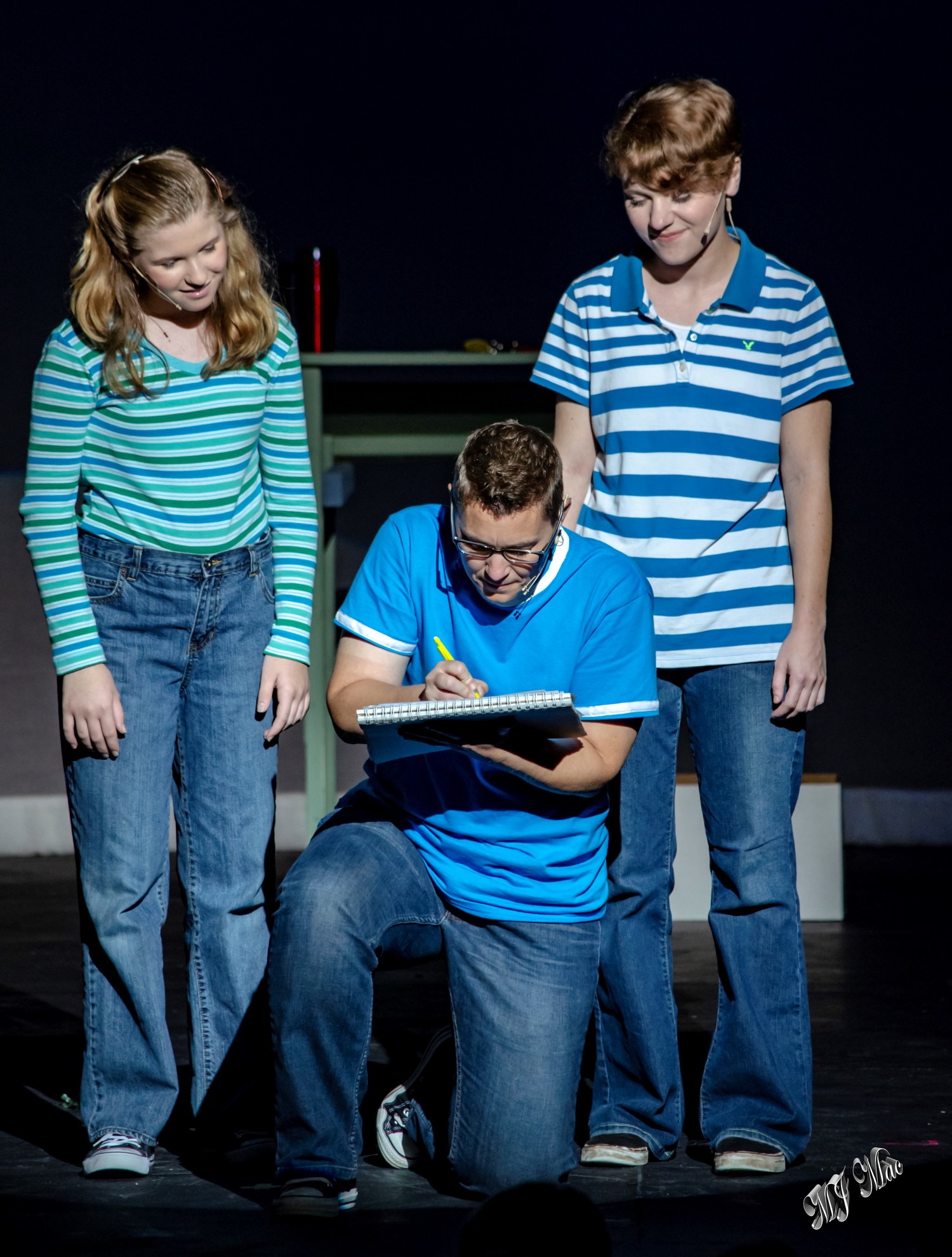 WELCOME TO THE FUN HOME!
Let's start with a basic misconception - FUN HOME is not a comedy. The word "fun" is an abbreviation for funeral. FUN HOME is the shortened, more enjoyable characterization of the Bechdel Funeral Home. Even though the young Bechdel children play inside caskets, and make-up silly commercials for the family business, not everything on Maple Avenue is fun. In fact, things can be downright sordid and unstable.
Considered by some to be one of the most groundbreaking Broadway productions, FUN HOME won five Tony Awards including Best Musical, Best Score (Jeanine Tesori), Best Book (Lisa Kron) and Best Direction (Sam Gold). FUN HOME is certainly not your typical invented family storyline musical; rather, it comes from a real place, that being Alison Bechdel's best-selling graphic memoir. FUN HOME introduces us to Alison at three different ages - Young Alison (an adolescent), Middle Alison (a college student), Adult Alison (a cartoon artist and narrator of the story) - and her dysfunctional family, including a more than patient mother, two easy-going brothers (but only as children), and her brilliant, complicated father. The way in which Adult Alison remembers her childhood lays bare the truths often forgotten or repressed when reminiscing about one's parents. Fathers are often their daughter's heroes. For Alison, the journey to understand her Father and the effects he (may have) had on her while growing up, and her search for identity, purges any white-washed hero sentiment. Alison is a real person, both in life and on stage. One of her very first lines, gives perspective as to her mindset - "I need real things to draw from, because I don't trust memory." However, the musical is not a complete downer. Think of it more as a bittersweet, touching, joyful, and at times, playful, revelation of one's past.
Stage Director, Chris Turner, has assembled a capable cast, including Ruthie Chandler and Nicholas D'Argenio as Alison's parents, Helen and Bruce. Ms. Chandler's portrayal of the abiding yet soul tortured wife is insightful and keen. Mr. D'Argenio brings uniformed levels of warmth and scoundrel to Bruce, a closeted gay English teacher. Kristen Tosh-Morelli as Adult Alison nicely weaves the story via a well-devised character. But, as the saying goes, don't ever work with animals and children. This is oh so very true with FUN HOME, because it is the young artists stealing the show. While not on stage for an extended period of time, Ben Nourie (Christian) and Zoey Strasser (John) as Alison's brothers are simply adorable. Marion Jackson (Middle Alison) and Addie Nourie (Young Alison) are captivating with on point acting skills and crisp, vibrant vocals. One of the best songs (in my opinion) is "Changing My Major" sung by Middle Alison. Not only is it melodic enough to hum on the way out of the theater, the lyrics are offbeat, witty and plain fun, while also being insightful and revealing. Ms. Jackson's offering left smiles well into the next scene. When Young Alison recalls in "Ring of Keys" how she felt seeing a masculine woman enter a diner - "Your swagger and your bearing / And the just-right clothes you're wearing / Your short hair and your dungarees / And your lace-up boots" - she decisively confirms the truth that identity is innate and not a choice. Ms. Nourie sings the statements of the song with such warmth and sincerity that it would be foolish to believe otherwise. I look forward to seeing more from both young artists.
Music Director, Kelly Kline, leads the seven piece pit through the heavily scored music with tight, well-defined clarity to provide a lovely musical interpretation. A simple yet effect set design (Kevin Lane) with lighting (Aaron Cook) that was both subtle and powerful enriched the production.
FUN HOME is more than your typical coming-of-age musical. With a run time of 100 minutes and no intermission, a quick trip to the FUN HOME is time well spent.
FUN HOME
Music by Jeanine Tesori
Lyrics/Book by Lisa Kron
Stage Director - Chris Turner
Music Director - Kelly Kline
Wilmington Drama League
10 W. Lea Boulevard
Wilmington, DE 19802
(302) 764-1172
www.wilmingtondramaleague.org
Runs Sept 14 to Sept 23
Photos courtesy of John McCaffrey / MJ Mac Productions
Related Articles View More Delaware

Stories

Shows