What to Send Up When It Goes Down at Stage West
Dates

4/14/2022 - 5/8/2022

Theatre

Stage West

821 West Vickery Boulevard
Fort Worth,TX 76104


Tickets Info

$20-$45
Phone: 8177849378




Unlike anything youve seen before, this play-pageant-ritual-homegoing-celebration blurs the lines between actors and audience. In a series of vignettes it builds to a moment in which performance and reality collide, a unifying theatrical response to the physical and spiritual loss of Black lives. This singular experience creates a space for catharsis, reflection, and healing, offering a way for us to move forward with greater compassion and care for one another. Thurs 7:30, Fri/Sat 8:00, Sun 3:00 (NO performance on Easter, 4/17)
News About What to Send Up When It Goes Down at Stage West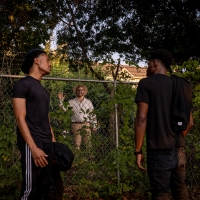 Second Thought Theatre has announced their second production of the 2022 season - PASS OVER by Antoinette Nwandu–opening later this month
July 02, 2022
Second Thought Theatre has announced their second production of the 2022 season–Pass Over by Antoinette Nwandu–opening later this month.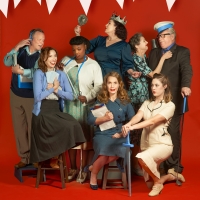 Photos: First Look at INTO THE BREECHES! at Stage West
May 27, 2022
Stage West will present George Brant's hilarious Into the Breeches!, which begins a 4-week regional premiere run on Thursday, June 9.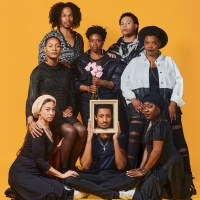 WHAT TO SEND UP WHEN IT GOES DOWN Comes to Stage West This Month
April 01, 2022
How does an entire community manage to express its anger and sorrow, and find a way to come together to heal? The answer can be found in Aleshea Harris's What to Send Up When It Goes Down. This highly unique piece will begin a 4-week regional premiere run on Thursday, April 14 in the Evelyn Wheeler Swenson Theatre at Stage West.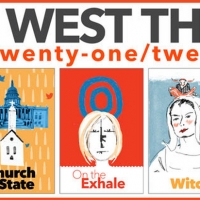 Stage West Announces Exciting Addition To This Coming Year
August 16, 2021
Stage West announces plans to produce an additional show during the 2021-22 season, What to Send Up When It Goes Down by Aleshea Harris. The piece will be performed in Stage West's Evelyn Wheeler Swenson Theatre from April 14 to May 8, with a possible two week extension off site through the Fort Worth community.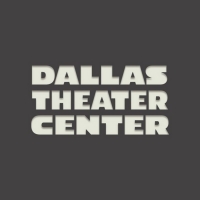 Dallas Theater Center Announces 2020-21 Season - THE SOUND OF MUSIC, NATIVE GARDENS, A CHRISTMAS CAROL, and More!
April 18, 2020
Dallas Theater Center has tentatively announced its 2020-21 season, even amidst the uncertainty surrounding the current health crisis.
Stage West Frequently Asked Questions
What shows are coming up next at Stage West
Where is Stage West located?
Stage West is at 821 West Vickery Boulevard, Fort Worth, TX.
What shows have played recently at Stage West