Laura Benanti at Segerstrom Center for the Arts
Dates

9/23/2021 - 9/25/2021

Theatre


600 Town Center Dr.
Costa Mesa,CA 92626




You know Laura Benanti from her roles on Broadway, TV and film. Her first starring role on Broadway was as Maria in The Sound of Music. Her portrayal of Louise/Gypsy Rose Lee in Gypsy earned her a Tony Award. Other Broadway credits include Into The Woods, Nine, The Wedding Singer, In The Next Room and Women on the Verge of a Nervous Breakdown. Next up for this versatile actress: Laura co-stars in the new TV show The Playboy Club, debuting Mondays this fall on NBC.


News About Laura Benanti at Segerstrom Center for the Arts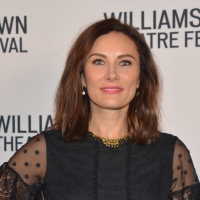 Segerstrom Center Announces 2020-21 Cabaret Series - Laura Benanti, Megan Hilty, and More!
June 03, 2021
Broadway stars and celebrated and cabaret artists return to Orange County and Segerstrom Center for the Arts for the 2021 – 2022 Cabaret Series. These are the acclaimed voices and personalities who captivate audiences with their performances, whether in the top shows in New York, City, concert halls and the hottest 'in spots' and clubs around the country.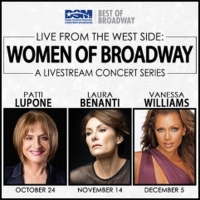 Segerstrom Center Offers LIVE FROM THE WEST SIDE: WOMEN OF BROADWAY
September 29, 2020
Segerstrom Center for the Arts has announced three new livestream concert events that are part of the Live from the West Side series which began last month with a performance by Christopher Jackson. Live from the West Side: Women of Broadway features two-time Tony Award winner Patti LuPone on October 24, Tony Award winner Laura Benanti on November 14, and critically acclaimed actress and singer Vanessa Williams on December 5. All performances are at 5 pm, Pacific Time.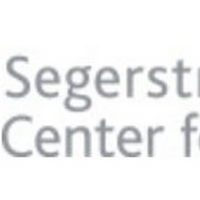 Segerstrom Center Announces Canceled Or Postponed April Performances
March 25, 2020
Following the directives from Governor Gavin Newsom, the California Department of Public Health and the Orange County Health Agency, Segerstrom Center for the Arts has canceled or postponed all performances and events through the month of April. These include: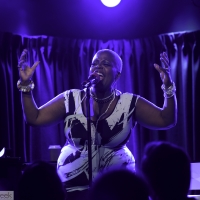 BWW Review: Tony Award Winner Lillias White Makes Divalicious Return to OC's Segerstrom Center
January 26, 2020
During the opening night performance of her fun return engagement at Segerstrom Center for the Arts' Cabaret Series at the Samueli Theatre, Tony Award winner Lillias White felt strongly about putting on a a?oehappy show,a?? as a way to combat all the sadness and fear that have overtaken our world. Joined on stage by her talenteda?"and gleefully playfula?"artistic director/accompanist Abdul Amid, Ms. White definitely accomplished her goal of making us smilea?? while also gifting us with a heaping portion of exactly why she has remained one of musical theater's most treasured voices. Ms. White's show continued for two additional shows on January 24-25, 2020.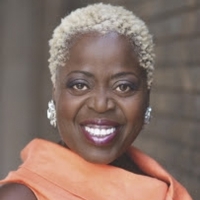 Tony Winner Lillias White to Headline Cabaret Series at Segerstrom Center
December 05, 2019
Tony® and Emmy Award winner Lillias White returns to Segerstrom Center for the Arts' Cabaret Series with an autobiographical show filled with musical highlights from her life and career January 23 - 25, 2020 in Samueli Theater. With her powerhouse voice and exuberant stage presence, White has won accolades for her show-stopping performances on the Broadway stage, on television and in films. The New York Times declared, 'Lillias White is a singer who makes the most challenging vocal feats look almost easy.'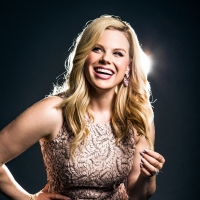 BWW Review: Megan Hilty Brings Fun, Delightful Cabaret Set to OC's Segerstrom Center
November 16, 2019
Here's my understatement of the year so far: Broadway star Megan Hilty is one of the most delightful creatures that has ever graced a stage. This was wonderfully confirmed all throughout the Tony Award nominee's Segerstrom Center for the Arts Cabaret series solo debut, which recently opened to an enthusiastic, candlelit crowd Thursday night and continues for two more performances through November 16, 2019 at the Samueli Theater in Costa Mesa. Beautiful, quirky, bawdy, self-deprecating, and undeniably talented, Ms. Hilty was thoroughly engaging and entertaining during her nearly 80-minute acoustic set backed by musical director and principal pianist Matt Cusson and her bassist/guitarist husband, fellow Broadway performer Brian Gallagher.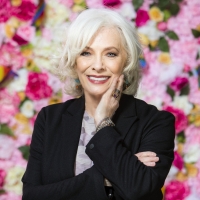 BWW Review: Betty Buckley Returns with Jazzy New Cabaret Set at OC's Segerstrom Center
October 19, 2019
It's amazing to think that it has only been just six weeks since Tony Award winning stage and screen actress Betty Buckley ended her much-lauded 13-month-long engagement starring as the title role in the recent Broadway national tour production of HELLO DOLLY. During that brief stretch of time post-Dolly Levi, Ms. Buckley has been preparing to go back out on the road again, this time returning to her series of touring intimate one-woman concerts---no elaborate period costumes or scripted story dialogue this time, just her selection of favorite songs and her undeniable talent in its purest form. Luckily, Orange County is the first stop of her new show, which continues through October 19, 2019 at Segerstrom Center for the Arts' Samueli Theater in Costa Mesa, where the show serves as the 2019-2020 Season Opener for the Center's Cabaret Concert Series.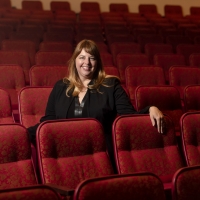 Getting to Know...TPAC's new CEO JENNIFER TURNER
August 14, 2019
Summer of 2019 has proven to be an exciting time for theater artists, technicians and patrons in Nashville, with changes at the top of several companies' leadership teams, including Tennessee Performing Arts Center. With Kathleen O'Brien's retirement as CEO in May, TPAC has welcomed Jennifer Turner to Nashville to take the reins of the burgeoning performing arts enterprise just blocks from the Tennessee state capitol.

BWW Review: Aaron Lazar Presents BROADWAY TO HOLLYWOOD at OC's Segerstrom Center
April 15, 2019
If you were fortunate enough to be one of the many who caught the touring production of the Tony Award-winning musical DEAR EVAN HANSEN during its Southern California stops at L.A.'s Ahmanson Theatre or, more recently, at O.C.'s Segerstrom Center of the Arts this past January, then you, no doubt, would remember Broadway veteran Aaron Lazar, the handsome and very talented man tasked with the role of Larry Murphy, the distant but distraught father to a suicidal teenager. The role has earned him much-deserved universal praise, not only for such a thoughtful, searing acting performance but also for his obvious singing prowess. Those powerful pipes were on full display this past weekend, where Costa Mesa's Segerstrom Center once again played host to Lazar, this time for a splendid solo cabaret set entitled BROADWAY TO HOLLYWOOD that entertained audiences for three nightly performances, April 11-13.
Segerstrom Center For The Arts Announces 2019-2020 Music Season
April 03, 2019
Segerstrom Center for the Arts has announced its annual Jazz, Cabaret and Chamber Music series for the 2019-2020 Season. It's another musically absorbing year of exceptional and adventurous music performed by some of the world's top solo artists and musical ensembles, whose work will canvas a range of styles and traditions. Subscriptions to the 2019 - 2020 Jazz, Cabaret and Chamber Music series will be on sale beginning Monday, March 25 at 10:00 a.m.