Photo Coverage: McCoy-Rigby's GOD OF CARNAGE Press Night at La Mirada Theatre
LA MIRADA THEATRE FOR THE PERFORMING ARTS & MC COY RIGBY ENTERTAINMENT presents the third production in its 2013-1014 season of shows, the 2009 Tony Award-winning play, GOD OF CARNAGE, written byYasmina Reza, translated by Christopher Hampton and directed by Michael Arabian. Press opening was Saturday, January 25 and BroadwayWorld has a first look below!
A playground altercation between eleven-year-old boys brings together two sets of Brooklyn parents for a meeting to resolve the matter. At first, diplomatic niceties are observed, but as the evening progresses, the gloves come off and the night becomes a side-splitting free-for-all.
GOD OF CARNAGE features: Hugo Armstrong as Michael, Jamison Jones as Alan, Amy Sloan as Annette andMaura Vincent as Veronica.
The design team for GOD OF CARNAGE is as follows: The Scenic Design is by John Iacovelli. The Lighting Design is by Brian Gale. The Sound Design is by Josh Bessom. The Costume Design is by Ann Closs-Farley. The Props Coordinator is Terry Hanrahan. The Casting is by Julia Flores. The Production Stage Manager is Lisa Palmire.
Performances will be 7:30pm on Wednesdays & Thursdays; 8pm on Fridays; 2pm and 8pm on Saturdays; and 2pm on Sundays. There will be no matinee performance on Saturday, January 25. Talkbacks with the actors will be onWednesday, January 28 and Wednesday, February 12.
Tickets range from $20 - $70 and can be purchased at La Mirada Theatre's website, www.lamiradatheatre.com or by calling the La Mirada Theatre Box Office at (562) 944-9801 or (714) 994-6310. Student, Senior and group discounts are available. LA MIRADA THEATRE FOR THE PERFORMING ARTS is located at 14900 La Mirada Boulevard in La Mirada, near the intersection of Rosecrans Avenue where the 91 and 5 freeways meet. Parking is free.
Photo Credit: Lily Lim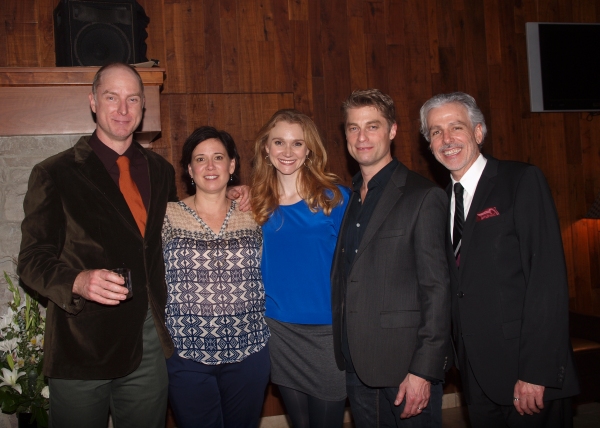 Hugo Armstrong, Maura Vincent, Amy Sloan, Jamison Jones, and Michael Arabian

Executive Producer Tom McCoy, Hugo Armstrong, and Director Michael Arabian

Ryan Castellino and Cailan Rose

Emily Gordon, Ashley Matthews, Hannah Jean Simmons, and Estevan Valdez

Director Michael Arabian and Jamison Jones

Denny Sevier, Marc Valera, and Jeff Maynard

Amy Sloan and Jamison Jones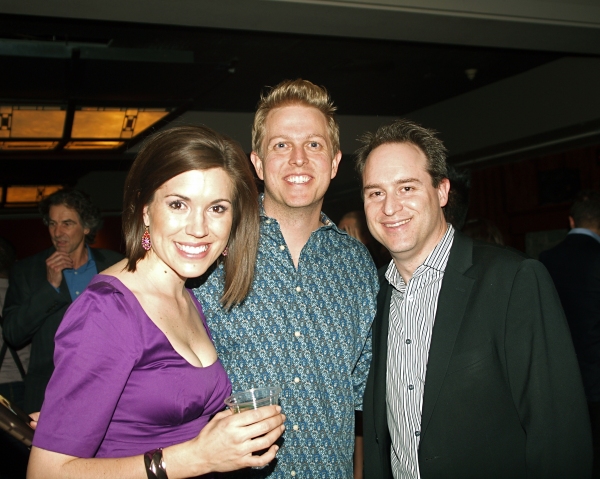 Jessica Nash, Jeremy Bernard, and Producing Artistic Director Brian Kite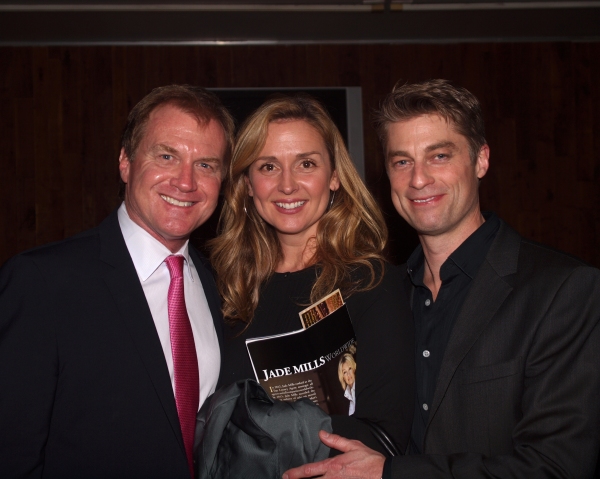 Tom McCoy, Lisa Jones, and Jamison Jones