VIDEO: Go Inside Rehearsal for Unquowa Repertory Theatre's BIG RIVER, Opening Tomorrow!
American singer-songwriter and the winner of NBC TV's first season of The Voice, Javier Colon, will star in Unquowa Repertory Theatre's inaugural production of Big River: The Adventures of Huckleberry Finn. Big River in concert, led by theatre veterans Kirby and Beverly Ward, will hit Fairfield Theatre Company's StageOne for a limited run of four performances, June 15-17, 2017. BroadwayWorld has a sneak peek at the company in rehearsal in the videos below!
Originally premiering on Broadway in 1984, Big River is the Tony Award-winning musical adaptation of Mark Twain's 1884 novel, The Adventures of Huckleberry Finn. With a stirring score by Roger Miller, Big River's roots are in bluegrass, classic country, and soaring gospel; the book by William Hauptmann is pure perfection in its faithfulness to Twain's original text.
A boon to the production, Colon has achieved international acclaim as a recording artist and will play the pivotal role of the strong-willed Jim, a runaway slave in pre-Civil War Missouri who's determined to gain his freedom. This unique coming of age tale also features Juilliard School of Drama student Nicholas Podany as the mischievous Huck.
The two set out on a journey bound for the free states of the North. For Huck, it's a grand adventure, but for Jim the dangers are deadly real. His grace ultimately leads Huck to question society's notions about right and wrong, good and evil, and whether all men truly are created equal.
Colon and Podany are joined by a talented cast: Luke Steinhauer as Tom Sawyer; Cullen Titmas as Pap; Rick Hilsabeck as King; Dirk Lumbard as The Duke; Sally Eidman as Widow Douglas; Becca Schneider as Miss Watson; Elisabeth Evans as Mary Jane; Theresa Rowley as Jo/Susan; Amma Osei as Alice; Nya Muchai-Kinya as Alice's daughter; DJ Plunkett as Simon/Young Fool; Mike Nappi as Dick/Doctor; and Jerrial T. Young and Rajane Katurah as Ensemble.
Big River is led by the multi-talented husband-and-wife team, Kirby and Beverly Ward. Kirby is directing Big River and Bev serves as associate director; the duo also are co-choreographing. Broadway veteran Jason DeBord is attached as musical director.
Big River: The Adventures of Huckleberry Finn will hit the boards at Fairfield Theatre Company's intimate 225-seat StageOne venue for four performances only. June 15 and 16 at 8 pm, and June 17 at 2 and 8 p.m. For tickets, visit www.unquowarep.org/project/big-river.
| | |
| --- | --- |
| Vote Now for the 2022 BroadwayWorld Connecticut Awards | |
| voting ends in | |
More Hot Stories For You
Il Divo To Play Palace Theater Waterbury, March 5, 2023

December 5, 2022

Tickets for the Palace Theater's 2022 – 2023 season lineup go on sale to the public on Monday, September 19, 2022.  The historic venue is inviting patrons to enjoy their favorite live shows in the exquisite grandeur of the Palace Theater.
---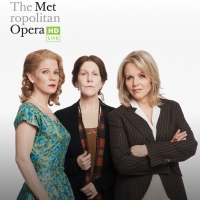 Warner Theatre to Screen The Metropolitan Opera's THE HOURS Starring Renée Fleming, Kelli O'Hara & Joyce DiDonato

December 5, 2022

The Met: Live in HD, the Metropolitan Opera's award-winning series of live high-definition cinema simulcasts, presents Kevin Puts's The Hours, Saturday, December 10 at 12:55 pm ET. The Hours will be presented in the Warner Theatre's Nancy Marine Studio Theatre.
---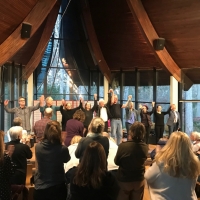 UU Players to Present THE LARAMIE PROJECT This Month To Benefit LGBTQ Community Center

December 5, 2022

After three riveting performances in November, UU Players will present an encore performance of The Laramie Project on Saturday, December 10, to benefit Triangle Community Center, which serves Fairfield County's LGBTQ community.
---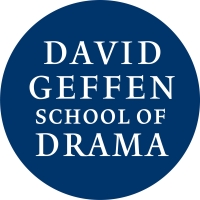 Carla L. Jackson Appointed Assistant Dean & General Manager at David Geffen School of Drama/Yale Repertory Theatre

December 5, 2022

Carla L. Jackson has been appointed Assistant Dean/General Manager at David Geffen School of Drama/Yale Repertory Theatre, joining the leadership team of James Bundy, Dean/Artistic Director; Florie Seery, Associate Dean/Managing Director; and Chantal Rodriguez, Associate Dean.
---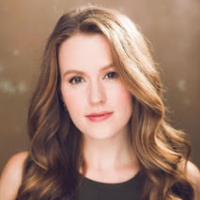 Cast Announced For A CHARLES DICKENS CHRISTMAS at Playhouse on Park

December 4, 2022

Playhouse on Park will present A CHARLES DICKENS CHRISTMAS, running December 10-29, 2022. This production is a part of Playhouse on Park's Theatre for Young Audiences series.
---