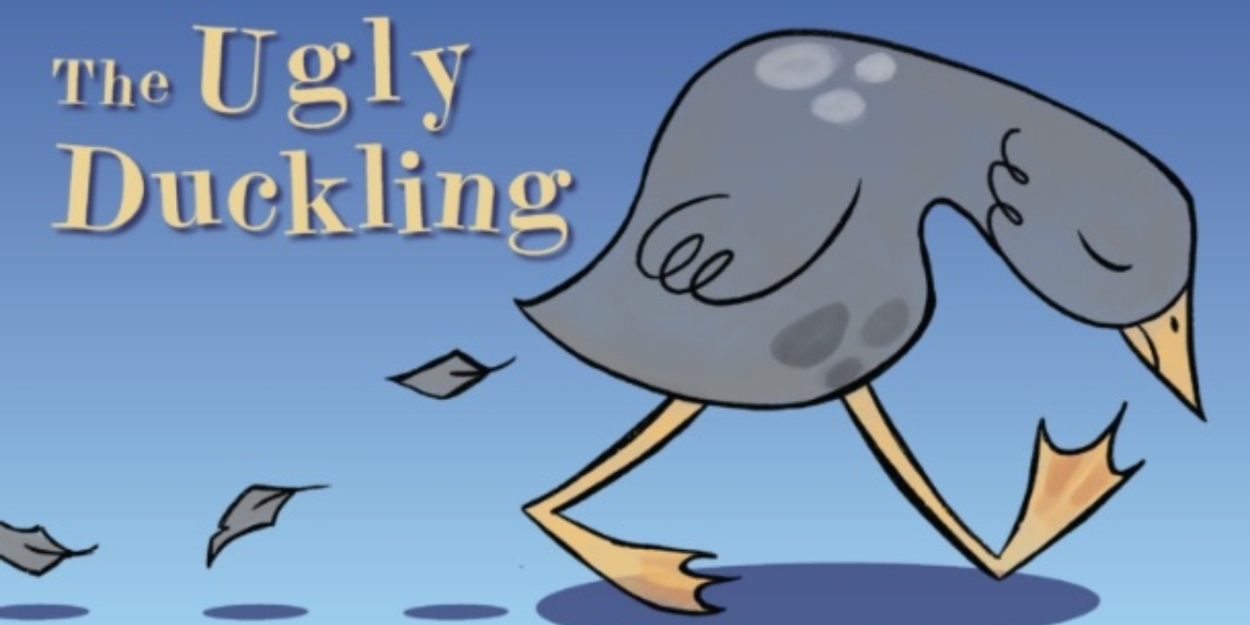 Review: THE UGLY DUCKLING at Downtown Cabaret Theatre
This performance for young audiences runs through Sunday, February 5, 2023.
On Saturday, January 7th, I had the pleasure of seeing THE UGLY DUCKLING at the Downtown Cabaret Theatre in Bridgeport, CT. This comedic musical stage adaptation of a classic children's story has been brilliantly written and directed by Andrea Pane, who also performs in it, showing that in addition to his already well established versatile first-rate acting, he is also phenomenally gifted as a playwright and as a director. He continues in the Downtown Cabaret Theatre's long tradition of entertaining both the younger audiences and their parents, with family-friendly humor that works on multiple levels with puns, references to modern culture, and familiar music excellently performed by a highly talented cast. All six cast members shine in every role they perform. Beyond the humor, this particular production also contains the depth of conveying a very relevant and necessary social message about not judging on appearances.
Ashley DePascale is an extremely talented consistent performer in the Downtown Cabaret Theatre's shows geared towards younger audiences. She yet again dazzles audiences with another strong performance, as she plays the role of Willow, who is the central protagonist in this story, the one referred to as "the ugly duckling." Willow feels sad, unjustly victimized, and disenfranchised, because she has been rejected, due to her appearance, by her siblings (performed by Andrea Pane and Carly Jurman) and her mother (performed by Karen Hanley.) Willow is made to feel as if she is less than equal to them, since she doesn't fit the superficial image that they deem to be socially acceptable.
Willow is a highly relatable character to anyone who for any reason has ever felt as if something about their physical appearance that was beyond their control led to them being perceived as either inferior or outright unacceptable by society. Those feelings can be deeply painful and lead to serious emotional problems like depression, anxiety, envy, racism, and rage. Those feelings also can yield self-destructive behaviors like eating disorders, cutting, unnecessary surgery, and even suicide.
As we approach Rev. Dr. Martin Luther King, Jr. Day, we should remember his dream and live it in our thoughts, words, and actions, as we should all year round. THE UGLY DUCKLING is excellent at reinforcing this message, using animal characters to convey truths that humans need to hear and live. Since she is a swan, Willow doesn't look like the ducks. She is not the same color as they are. Yet, she was thrust into an environment in which she was forced to live among them and conform to their ways, even their appearance which she biologically could not possibly conform to, even if she wanted to. Nevertheless, that did not stop the way her siblings verbally berated her, excluded her, and treated her like an inferior. Many people can empathize with Willow's feelings and emotions, since they can relate to her story. Whether someone is adopted into a family of a different race or living in an area in which there are very few people who share their skin color, this is a story close to the hearts of many.
What makes THE UGLY DUCKLING particularly stand out in a positive way among most modern attempts to promote harmony and peace among people of different backgrounds is that it does not point fingers at any group of people and it does not merely limit its message to one of color. It is far more inclusive, thereby opening up the floodgates of mutual understanding, empathy, and love. It does this in the second act through two characters that are brilliantly written and performed. Dottie (performed by Heather Abrado) is a cow who felt rejection among the other cows for not being able to give milk. Orville (performed by Steve Belli) is a pig who has been berated over his large snout. They both had been called degrading names that were emotionally devastating to them, and both were targeted for verbal and emotional abuse by their own species. They can empathize with each other, and when they meet Willow, they can also empathize with her. All three friends, despite being of entirely different species, and despite being unjustly berated for entirely different reasons, can relate to each other's situations, feelings or pain, and deep emotions. Their attitudes, however, become positive with the desire to rise above, be themselves, and not let others define them. Perhaps the biggest positive message THE UGLY DUCKLING sends is that people of all walks of life have experienced dehumanizing rejection, at some time, in some way, over something beyond their control about their physical appearance, and that regardless of the specifics, all of us who have experienced that can and should emphasize with all others who have experienced that, and never rush to judgment over anyone over how they look. It is fascinating that this message was effectively conveyed through animal characters.
I highly recommend THE UGLY DUCKLING which is scheduled to continue to run at the Downtown Cabaret Theater through Sunday, February 5, 2023. For times and tickets, please go to tickets.