Photo Flash: The Ivoryton Playhouse Celebrates 100 Years
On Saturday, May 21st, the Ivoryton Playhouse celebrated its 100th birthday. Though it had rained for 5 days straight, the skies cleared, the sun came out and the evening was glorious. The red carpet event was sold-out - a tribute to the theatre and its place in our community. Following a champagne toast outside the theatre by President Suzy Burke, audiences were treated to "A Century on Stage" - a performance that showcased the highlights of the theatre's long and remarkable life. Performers from New York, Massachusetts and across CT donated their time to be part of the event. Veteran actors Peter Walker and Scotty Bloch sang "I Remember it Well" from Gigi; Joan Shepard of River Rep sang a beautiful ballad she had written for The Playhouse and actors, professional and local, performed scenes from shows that had been produced at the theatre in its heyday.
Senator Richard Blumenthal and State Senator Eileen Daily each presented
The Playhouse
with certificates recognizing its contribution to the cultural life of CT and a proclamation was sent by Governor Dannel Malloy declaring May 21, 2011 "Ivoryton Playhouse Day". The evening ended with dancing and delicious desserts under the stars - truly a night to remember!
Here's to the next 100! Photographer - Deborah Rutty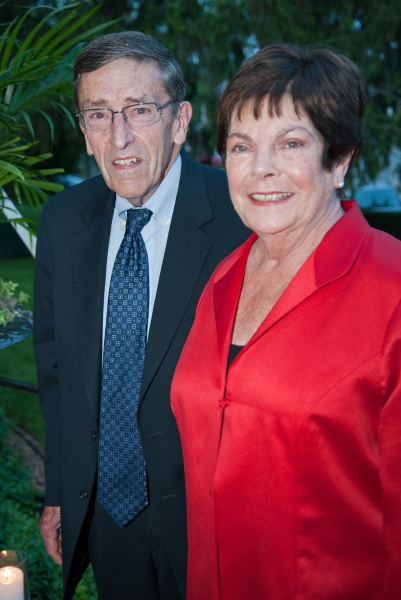 Senator Eileen & Jim Daily

Joan Shepard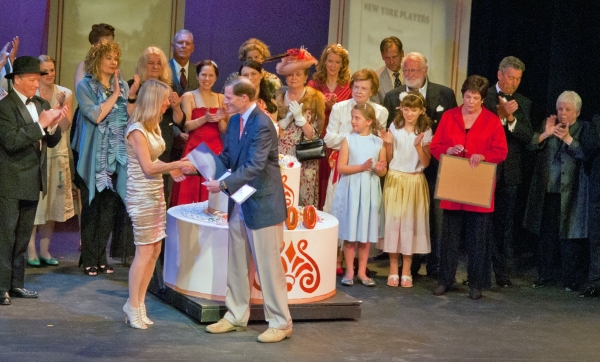 Senator Richard Blumenthal presenting certificate to Executive Director Jacqueline Hubbard