Photos: Sharon Playhouse Sets Sail with ANYTHING GOES
Anything Goes opened the 59thSeason at the Sharon Playhouse this past weekend. Helmed by Artistic Director Alan M-L Wager and starring Broadway's Amanda Lea LaVergne, and Tony Award Winner Paul Kreppel.
Music and Lyrics by Cole Porter,Original Book by P.G. Wodehouse & Guy Bolton
and Howard Lindsay & Russel Crouse, New Book by Timothy Crouse & John Weidman
Sharon Playhouse opened their 2018 Season of Hits with an outstanding production of the old-time musical ANYTHING GOES. Artistic Director Alan M-L Wager welcomed the audience to the performance and reminded us that this year Sharon Playhouse is celebrating their 59th year of providing live entertainment to the Litchfield county community and beyond. This year the new management team of Mr. Wager and Managing Director Robert Levinstein made an effort to present what audiences have said they wanted to see, and this first production has set the bar very high.
The creative team includes Justin Boccitto (choreographer), Ben Kiley, (music director, Jason Myron Wright (scenic design), Zach Pizza (lighting design), Jeremy Oleksa (sound design), Paula Schaffer (hair design), Karla Woodworth (props design)and Keith Schneider (costume design)
The Opening Night Cast includes: Amanda Lea LaVergne, Paul Kreppel, Edward Miskie, Caleb Albert, Amara Haaksman, Seana Nicol, Emily Soell, Bill Morris, David Fanning, Colin and Tyler Gallaher, Vincent Law, Daniel Kang Lee. The Ensemble includes Delany Bailey, Quinten Patrick Busey, Jenna Chin, Laurie Ellington, Gabrielle Gutierrez, Nick Gurinsky, Katie Hardin, Taylor Joseph, Michelle Lemon, Monte Stone, Richard Westfahl and Barbara Zucker-Pinchoff.
Anything Goes began performances June 15 and continues through July 1 2018 The production has performances on Thursdays at 2pm & 8pm, Friday's at 8pm, Saturday's at 2pm & 8pm and Sundays at 3PM. For Tickets, visit www.sharonplayhouse.org or call 860-364-7469 X 200
Photo Credit: Keith Schneider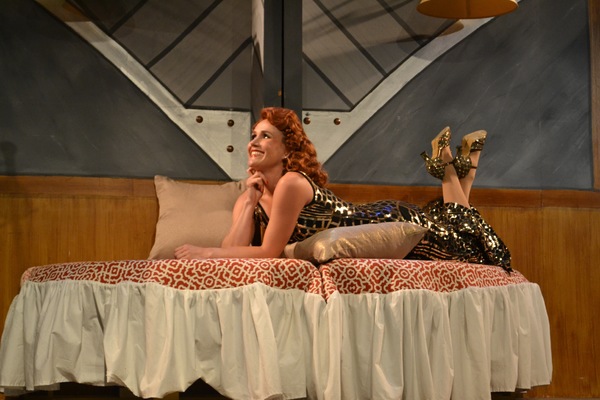 Amanda Lea LaVergne

Caleb Albert and Amanda Lea LaVergne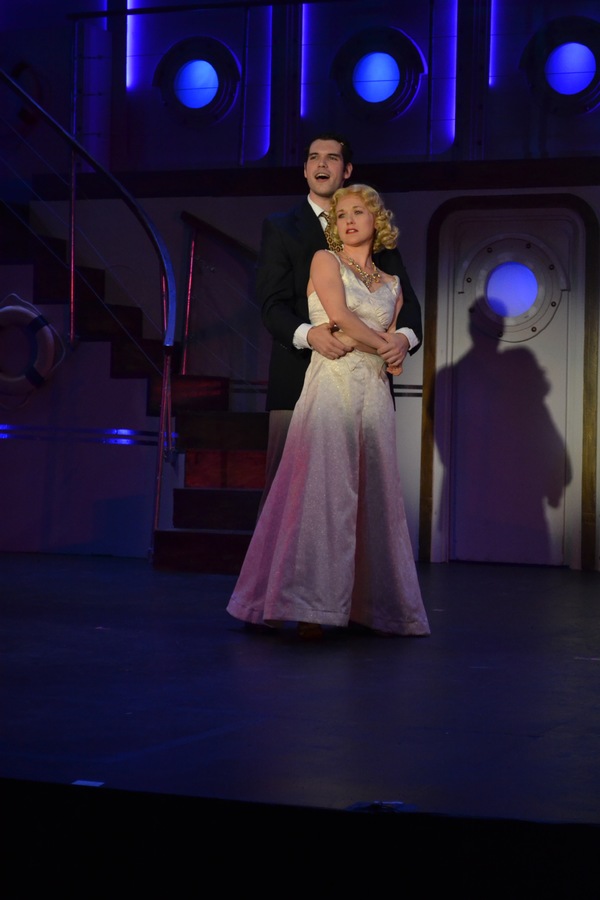 Caleb Albert and Amara Haaksman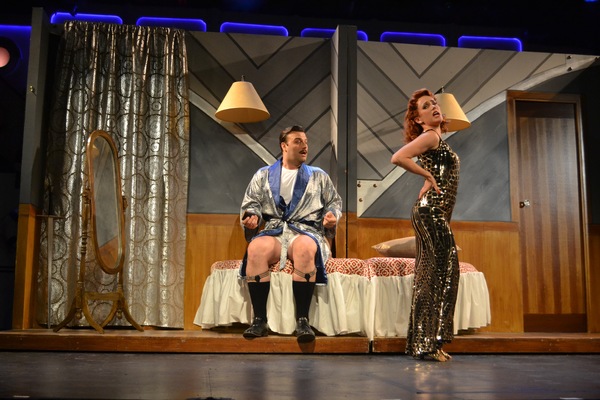 Edward Miskie and Amanda Lea LaVergne

Paul Kreppel and Amanda Lea LaVergne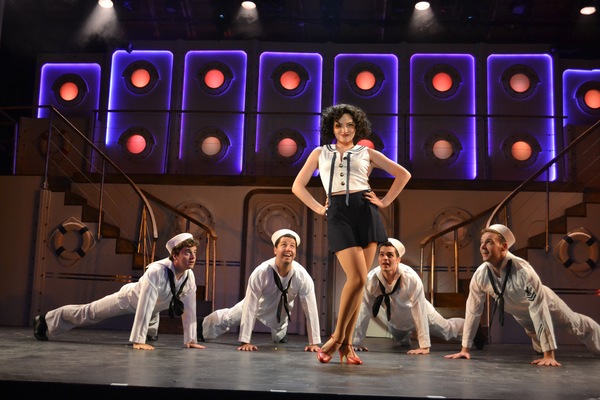 Seana Nicol, Richard Westfahl, Quinten Patrick Busey, Taylor Joseph, Nick Gurinsky