Photo Flash: Pantochino's SCHOOL FOR ELVES Extended in Milford
Award-winning Pantochino Productions Inc., a professional, not-for-profit theatre company for family audiences, has extended the run of its new holiday musical, "School For Elves" through December 22nd, at the Center for the Arts in Downtown Milford.
"School For Elves" is a merry, bright and heartwarming new holiday story by Bert Bernardi (book and lyrics) and Justin Rugg (music). The musical tells the story of Yule School, where newly recruited elves learn, work and play while assisting Santa Claus in making the holiday happen. When new headmaster, Mr. Sassafras takes charge, things are amiss, spirits falter and the holiday itself is in question. It's up to the elves to rally together to make sure Christmas comes as happily as planned.
Appearing onstage in "School for Elves" are company members Jimmy Johansmeyer, Mary Mannix, Shelley Marsh Poggio, Maria Berte, Justin Rugg, Hannah Duffy and Valerie Solli. They will be joined by Greg Hatzis and Don Poggio. Playing the new recruit elves are Gavin Conte, Annabel Wardman, Connor Rizzo, Sierra DiMartino, Rowan Simonelli, Luke Hatzis, Ainsley Novin, Adeline Horne, Sebastian Bianchine, Briana Jackson and Ainsley Dahlstrom. The show features sets by Von Del Mar, lighting by Jeff Carr, sound by Sara Brown and costumes by Johansmeyer. Amy Craw is the production stage manager.
"School For Elves " will be performed through December 22 with shows Fridays at 7:30pm, Saturdays and Sundays at 2pm. Tickets are $20. online, or $22. at the door. Advance tickets are strongly suggested. The intimate Milford Center for the Arts is located at 40 Railroad Avenue South on the east bound side of the Metro-North tracks. Free parking is available in the train station lots. Further details are available at pantochino.com.
Photo Credit: Julia Gerace


Shelley Marsh Poggio & Hannah Kupson

Jimmy Johansmeyer & Mary Mannix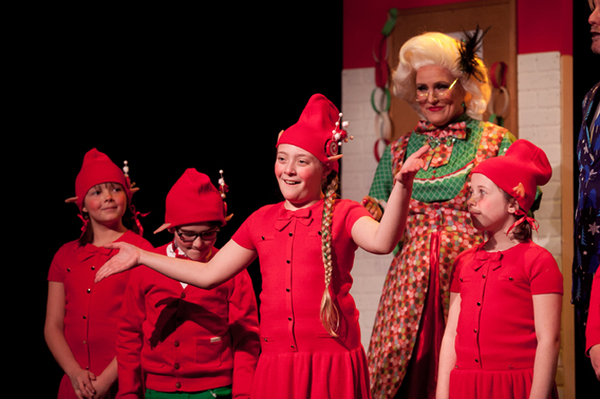 Adeline Horne, Sebastian Bianchine, Ainsley Novin, Shelley Marsh Poggio, and Ainsley Dahlstron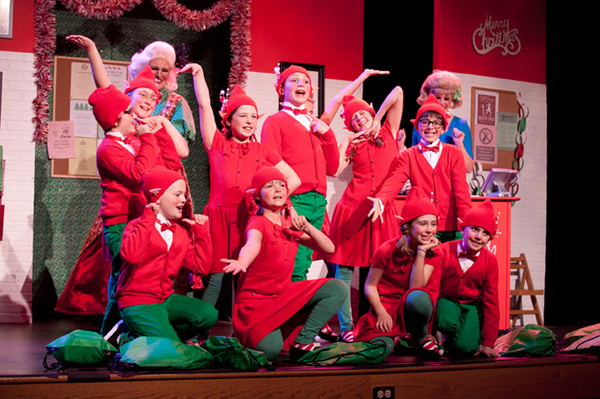 SCHOOL FOR ELVES Cast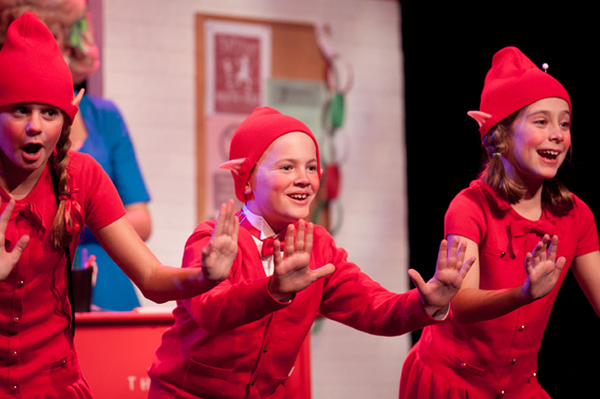 Annabel Wardman, Connor Rizzo and Sierra Parente DiMartino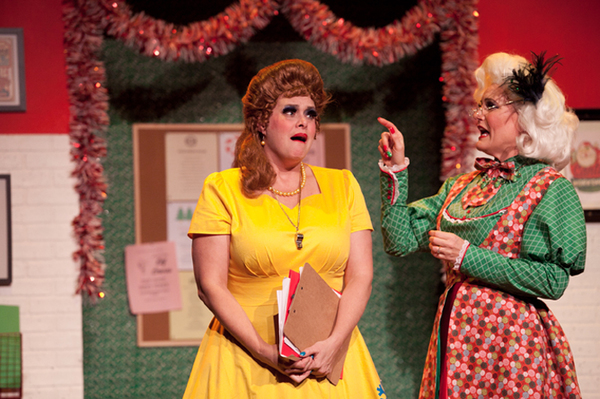 Valerie Solli & Shelley Marsh Poggio