Photo Flash: First Look at Yale Rep's THESE PAPER BULLETS! World Premiere
Yale Repertory Theatre presents the world premiere of THESE PAPER BULLETS!, a modish ripoff of William Shakespeare's Much Ado About Nothing, adapted by Rolin Jones, with songs by Billie Joe Armstrong, and directed by Jackson Gay, March 14-April 5 at the University Theatre (222 York Street). Opening Night is Thursday, March 20. BroadwayWorld has a first look at the cast in action below!
The 19-member cast of THESE PAPER BULLETS! includes David Wilson Barnes, James Barry, Jabari Brisport, Stephen DeRosa, Bryan Fenkart, Ceci Fernandez, Christopher Geary, Brad Heberlee, Anthony Manna, Brian McManamon, Andrew Musselman, Keira Naughton, Adam O'Byrne, Lucas Papaelias, James Lloyd Reynolds, Jeanine Serralles, Greg Stuhr, Ariana Venturi, and Liz Wisan.
THESE PAPER BULLETS! features choreography by Monica Bill Barnes, music direction by Julie McBride, scenic design by Michael Yeargan, costumes by Jessica Ford, lighting by Paul Whitaker, sound design by Broken Chord, projections by Nicholas Hussong, orchestrations and arrangements by Tom Kitt, dialect coaching by Stephen Gabis, dramaturgy by Catherine Sheehy and Ilya Khodosh, and stage management by Robert Chikar.
Meet the Quartos. Ben (David Wilson Barnes), Claude (Bryan Fenkart), Balth (Lucas Papaelias), and Pedro (James Barry). Their fans worship them. Scotland Yard fears them. And their former drummer will stop at nothing to destroy them. Can these fab four from Liverpool find true love in London and cut an album in seven nights? THESE PAPER BULLETS! is a modish ripoff of Shakespeare's Much Ado About Nothing with a serious backbeat.
Adapted by Pulitzer Prize and Emmy Award nominated writer Rolin Jones (Friday Night Lights, Weeds) and featuring new songs by Grammy Award winning Green Day frontman Billie Joe Armstrong, who wrote the Tony Award winning musical American Idiot, THESE PAPER BULLETS! is directed by Jackson Gay, who staged Jones's The Intelligent Design of Jenny Chow at Yale Rep in 2004.
THESE PAPER BULLETS! contains strong language and adult content. Please contact the Box Office at (203) 432-1234 if you have questions about the themes or content of this production. Tickets for THESE PAPER BULLETS! range from $20-98 and are available online at www.yalerep.org, by phone at (203) 432-1234, and in person at the Yale Rep Box Office (1120 Chapel Street). Student, senior, and group rates are also available.
Photo Credit: Joan Marcus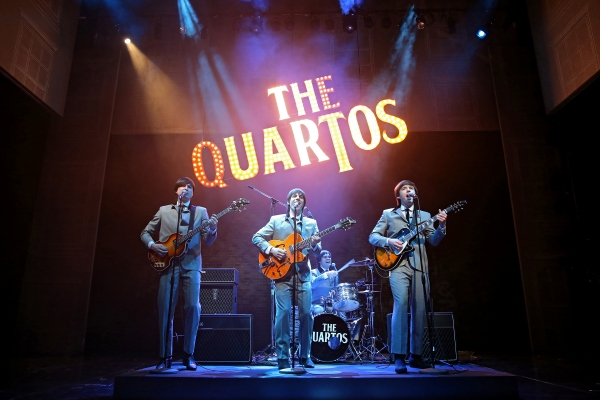 The Quartos: Bryan Fenkart as Claude, Lucas Papaelias as Balth, James Barry as Pedro (on drums), and David Wilson Barnes as Ben

Ariana Venturi as Higgy and Bryan Fenkart as Claude

eanine Serralles as Bea and David Wilson Barnes as Ben

Stephen DeRosa as Leo, Ariana Venturi as Higgy, Bryan Fenkart as Claude, James Barry as Pedro, Keira Naughton as Ulcie, and James Lloyd Reynolds as Anton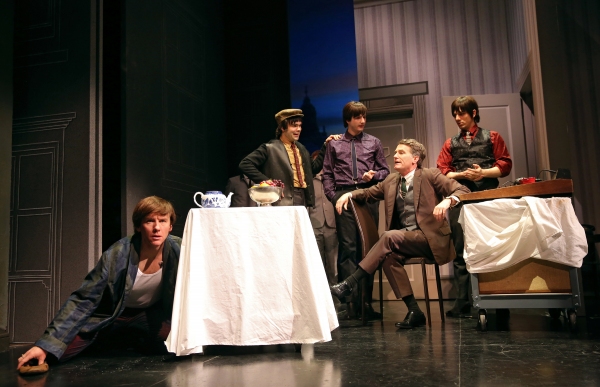 David Wilson Barnes as Ben, James Barry as Pedro, Bryan Fenkart as Claude, James Lloyd Reynolds as Anton, and Lucas Papaelias as Balth

Ariana Venturi as Higgy and Bryan Fenkart as Claude

Ariana Venturi as Higgy

Stephen DeRosa as Leo, Jeanine Serralles as Bea, Ariana Venturi as Higgy, Ceci Fernandez as Frida, and Keira Naughton as Ulcie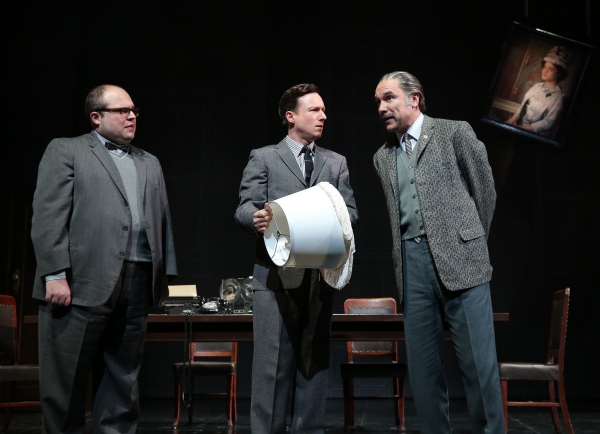 Anthony Manna as Mr. Coal, Brad Heberlee as Mr. Urges, and Greg Stuhr as Mr. Berry

Jeanine Serralles as Bea, Ariana Venturi as Higgy, and Keira Naughton as Ulcie

Ceci Fernandez as Frida, Keira Naughton as Ulcie, Ariana Venturi as Higgy, Jeanine Serralles as Bea, and Brad Heberlee as the priest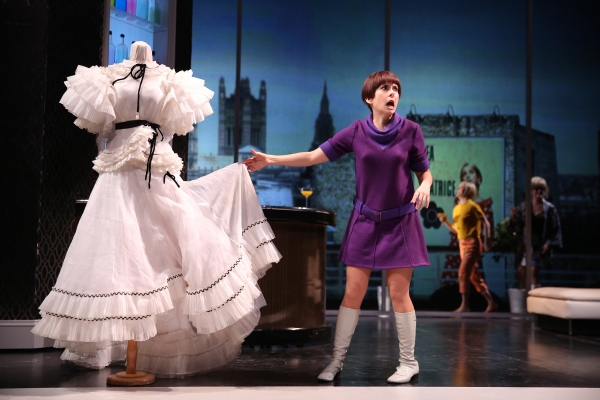 Jeanine Serralles as Bea

Greg Stuhr as Mr. Berry, Anthony Manna as Mr. Coal, Brian McManamon as Colin Rawlins, Andrew Musselman as Boris, and Jabari Brisport as Mr. Cake

Jeanine Serralles as Bea, James Barry as Pedro, Stephen DeRosa as Leo, Bryan Fenkart as Claude, and Ariana Venturi as Higgy