Photo Flash: First Look at Westport Country Playhouse's THE DINING ROOM
Westport Country Playhouse's five-play 2013 season will open with A.R. Gurney's "The Dining Room," a witty and heartfelt story of the American family and its vanishing traditions, directed by Mark Lamos, now through May 18. This year the historic Connecticut theater celebrates its 83rd season. BroadwayWorld has a first look at the cast in action below!
Gurney's "The Dining Room" is set in the dining room of a typical well-to-do household, the place where the family assembles daily for breakfast and dinner and for any and all special occasions. The action is comprised of a mosaic of interrelated scenes-some funny, some touching, some rueful. The actors change roles, personalities, and ages as they portray a wide variety of characters, from little boys to stern grandfathers, and from giggling teenage girls to Irish housemaids. Each vignette introduces a new set of people and events. Dovetailing swiftly and smoothly, the varied scenes coalesce into a unique theatrical experience.
The cast includes Heidi Armbruster (Broadway's "Time Stands Still"; Drama League Award nomination for "Tea and Sympathy"); Chris Henry Coffey (Westport Country Playhouse's "Lips Together, Teeth Apart," Long Wharf Theatre's "The Front Page," Second Stage Theatre's "Water by the Spoonful"); Keira Naughton (Westport Country Playhouse's "Morphic Resonance," Playhouse Script in Hand playreadings of "Chapter Two" and "The Philadelphia Story," and Broadway's "The Rivals," "Dance of Death," and "Three Sisters"); Jake Robards (Westport Country Playhouse's "Our Town," which transferred to Broadway, and Playhouse Script in Hand playreadings of "Golden Boy," "Dial 'M' for Murder," and "The Philadelphia Story"); Charles Socarides (Broadway's "Awake and Sing!," Off-Broadway's "Indian Blood," and Yale Repertory Theatre's "Lulu"); and Jennifer Van Dyck (Westport Country Playhouse's "A Cheever Evening," Broadway's "Hedda Gabler" and "Dancing at Lughnasa").
Director Mark Lamos has directed many plays at Westport Country Playhouse since 2008. His extensive New York credits include "Our Country's Good," for which he received a Tony Award nomination. A former artistic director at Hartford Stage, he received the 1989 Tony Award for the theater's body of work. He was awarded the Connecticut Medal for the Arts as well as honorary doctorates from Connecticut College, University of Hartford, and Trinity College.
Playwright A. R. ("Pete") Gurney has been writing plays for over fifty years. Among them are "The Cocktail Hour," "Love Letters," "Sylvia," "Far East," "Mrs. Farnsworth," "Indian Blood," and "Buffalo Gal." Last year he won a Drama Desk Award for the body of his work. Gurney is a member of the Theatre Hall of Fame and the American Academy of Arts and Letters. He has honorary degrees from Williams College and Buffalo State University, and taught literature at M.I.T. for many years.
The design and production team includes Michael Yeargan (Westport Country Playhouse's "Of Mice and Men," "The Breath of Life"; Tony Awards for revival of "South Pacific," and "The Light in the Piazza), scenic design; Jane Greenwood (Westport Country Playhouse's "Children," "Of Mice and Men," "Thurgood"; 14 Tony Award nominations), costume design; Stephen Strawbridge (Westport Country Playhouse's "How the Other Half Loves"; Broadway, Off-Broadway), lighting design; John Gromada (Westport Country Playhouse's "Harbor," "Beyond Therapy," "Of Mice and Men"; Broadway's "The Columnist," "Clybourne Park," "Gore Vidal's The Best Man"), sound design; Tara Rubin Casting; Faye Armon-Troncoso, props and set dressing; Matthew Melchiorre, resident stage manager; and Christine D'Amore, assistant stage manager.
For more information or tickets, call the box office at (203) 227-4177, or toll-free at 1-888-927-7529, or visit Westport Country Playhouse, 25 Powers Court, off Route 1, Westport. Tickets are available online 24/7 at www.westportplayhouse.org, or by using the new Playhouse App or mobile website. Stay connected to The Playhouse on Facebook (Westport Country Playhouse), follow on Twitter (@WCPlayhouse), view Playhouse videos on YouTube (WestportPlayhouse) or get an insider's peek on The Playhouse Blog (www.theplayhouseblog.org).
Photo Credit: Carol Rosegg


Chris Henry Coffey and Charles Socarides

Chris Henry Coffey, Charles Socarides, and Jennifer Van Dyck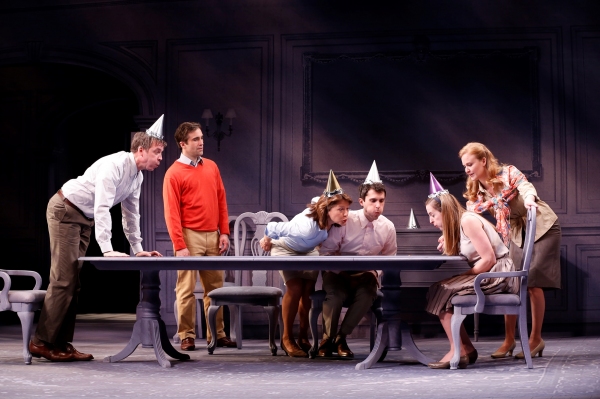 Chris Henry Coffey, Jake Robards, Jennifer Van Dyck, Charles Socarides, Keira Naughton, and Heidi Armbruster

Chris Henry Coffey, Jennifer Van Dyck, and Charles Socarides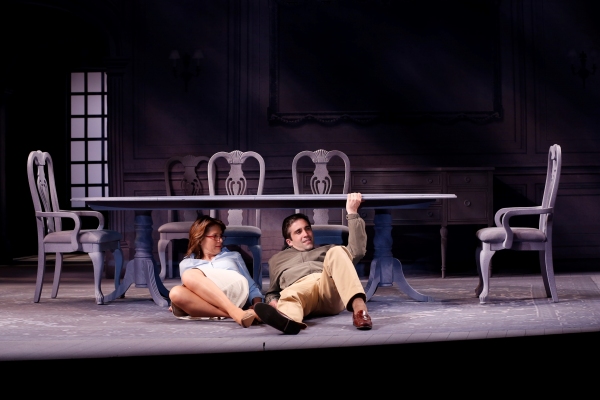 Jennifer Van Dyck and Jake Robards

Keira Naughton and Jake Robards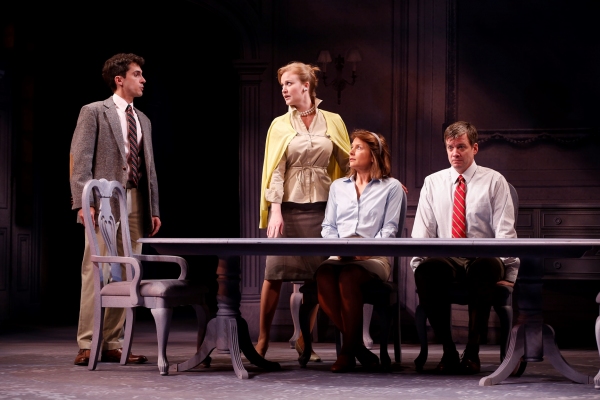 Charles Socarides, Heidi Armbruster, Jennifer Van Dyck, and Chris Henry Coffey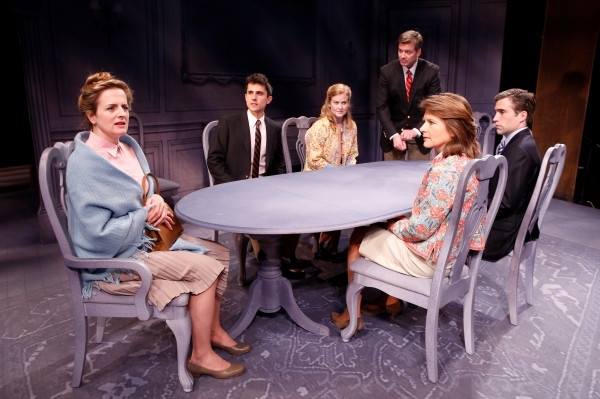 Keira Naughton, Charles Socarides, Heidi Armbruster, Chris Henry Coffey, Jake Robards, and Jennifer Van Dyck