Photo Flash: First Look at Nagle Jackson's OPERA COMIQUE at The Sherman Playhouse, 7/13
This summer, The Sherman Playhouse will premiere the comedy, OPERA COMIQUE, by
Nagle Jackson
. The production opens July 13 at 8:00 p.m. for a four-week run.  BroadwayWorld has a first look at the production photos below.
Sparkling wit and door-slamming farce are delightfully presented in OPERA COMIQUE. The play, a wacky blend of musical history and hilarious conjecture, takes place on the night in 1875 when Georges Bizet's Carmen had its premiere. The setting is the Opera Comique, a theatre in Paris devoted (much to Bizet's dismay) to more popular offerings than those offered at the grand Paris Opera. The breakneck pace, mistaken identities, tangled relationships, and ribald double entendres provide the dazzling backdrop to an intricate tangle of lust, infidelity, and murder.
Besides Farnol, the production crew consists of assistant director Laura Gilbert, costume designer Terry Hawley, producer Robin Frome, and stage manager Abby Hambidge.
OPERA COMIQUE runs July 13,14 20,21,22 27,28 August 3,4. Curtain time is 8:00 p.m. Fridays & Saturdays, with a 2:00 p.m. Sunday matinee on July 22. Tickets for all shows are $20 for general seating.
Reservations can be made online at www.shermanplayers.org or by calling the box office at (860) 354-3622. The Sherman Playhouse now accepts credit card payments both online and at the door.
The Sherman Playhouse is a local, non-Equity theatre company located on 5 Route 39 North (next to the firehouse) in Sherman, Conn.
Photo Credit: Josh Siegel


Jeff Solomon, Jenny Schuck, and Kate Morris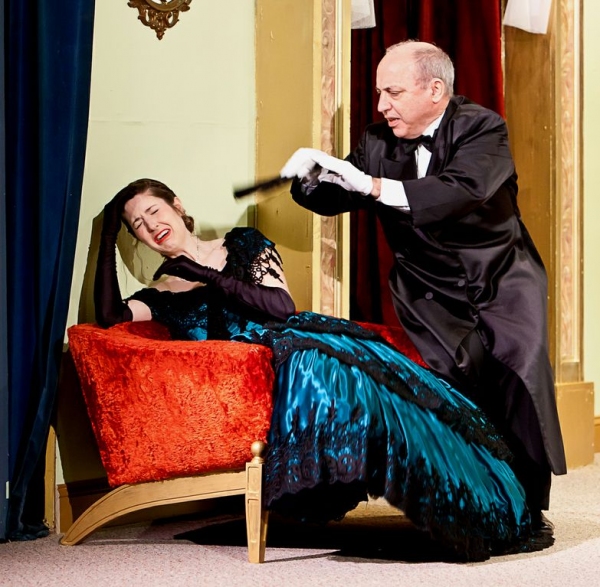 Jenny Schuck and Jeff Rossman

Jenny Schuck, Jeff Solomon, and Kate Morris

John Taylor and Sara Pannaccio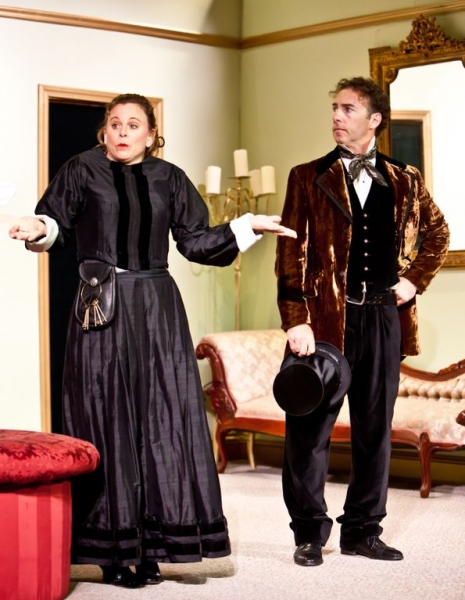 Laura Gilbert and Adam Battelstein