Photo Flash: First Look at MAN OF LA MANCHA at Westport Country Playhouse
Westport Country Playhouse is currently staging "Man of La Mancha," the Tony Award-winning musical about Don Quixote's quest for "The Impossible Dream," from September 25 through October 14. Get a first look at the production below!
Directed by Mark Lamos, Westport Country Playhouse artistic director, the story of Quixote's battle for good and the love of his fair maiden is written by Dale Wasserman, with music by Mitch Leigh, and lyrics by Joe Darion.
"Man of La Mancha" is inspired by Cervantes' masterpiece "Don Quixote," celebrating the perseverance of a man who refuses to relinquish his ideals or his passion. Quixote and his squire Sancho Panza set out on an imaginative journey to restore the age of chivalry, to battle evil, and to right all wrongs. Their adventure leads them to Aldonza, a prostitute, to whom Quixote is the first to show respect as his lady "Dulcinea." The 1965 Broadway treasure is the winner of five Tony Awards, including Best Musical, with an enchanting score most famous for Quixote's credo, "The Impossible Dream."
Cast members are: Philip Hernandez as Cervantes/Don Quixote (only actor in Broadway history to play both Jean Valjean and Inspector Javert in "Les Misérables"; original Broadway casts of "Kiss of the Spider Woman" and Paul Simon's "The Capeman"); Gisela Adisa as Aldonza/Dulcinea (Broadway's "Beautiful," First National Tour of "Sister Act," regional theater's "Lights Out: Nat King Cole" - 2018 Barrymore Award nomination);and Tony Manna as Sancho Panza (Off-Broadway's "These Paper Bullets," "Timon of Athens," "The Hasty Heart"; Netflix' "Maniac").
Also, Ceasar F. Barajas as Pedro (regional theater's "Man of La Mancha" as Pedro---Helen Hayes Award nominee, "In The Heights"); Carlos Encinias as Padre (Broadway's "Mamma Mia," "Good Vibrations," "Les Misérables"; Off-Broadway's "Altar Boyz"); Michael Scott Gomez as Paco/Guard/Horse (regionals theater's "La Cage aux Folles," "Mary Poppins," "Gypsy," "A Chorus Line"); Paola Hernandez as Antonia (National Tour of "Rent"; regional theater's "Spring Awakening," "Legally Blonde," "Hairspray"); Michael Mendez as Innkeeper/Tenorio (Broadway's "Chaplin"; New York City Center Encores'! "Hey Look My Over!"); Ian Paget as Captain/Anselmo (Broadway's "Mamma Mia"; West End's "West Side Story"---Olivier Award nomination); Lulu Picart as Maria/Housekeeper (First National Tour of "Rodgers & Hammerstein's Cinderella"; Off-Broadway's "Disenchanted"---Lortel nomination); Jermaine Rowe as Juan/Guard/Horse (Broadway's "The Lion King," "Fela!"; Dance Theatre of Harlem, National Dance Theatre Company of Jamaica); David Sattler as Governor (European Tour of "Grease"; regional theater's "Kiss Me Kate" "Evita," "Chicago," "Carousel"); Clay Singer as Duke/Carrasco (Westport Country Playhouse's "Romeo and Juliet"; Off-Broadway's "Single Rider"); and Esteban Suero as Barber/José ("Big Fish" as Will Bloom, "Evita" as Che, "Rent" as Angel; National Tour of "Rockin' Road to Dublin").
The creative staff includes Andrew David Sotomayor, music director; Wayne Barker, music supervisor; Marcos Santana, musical staging and choreography; Wilson Chin, scenic design; Fabian Fidel Aguilar, costume design; Alan C. Edwards, lighting design; Domonic Sack, sound design; and Michael Rossmy, fight director/intimacy coach.
For more information and to buy tickets, visit www.westportplayhouse.org, or call the box office at (203) 227-4177, toll-free at 1-888-927-7529, or visit Westport Country Playhouse, 25 Powers Court, off Route 1, Westport.
Photo Credit: Carol Rosegg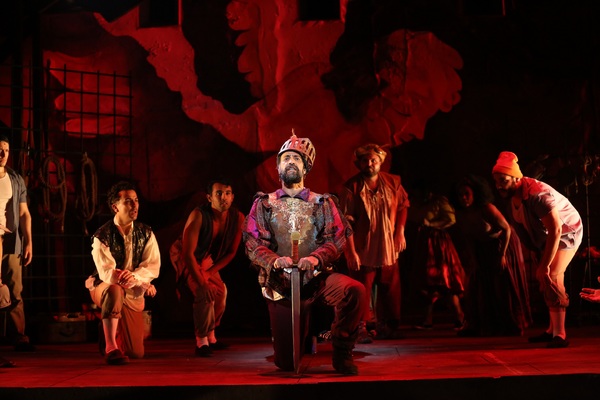 Philip Hernandez as Don Quixote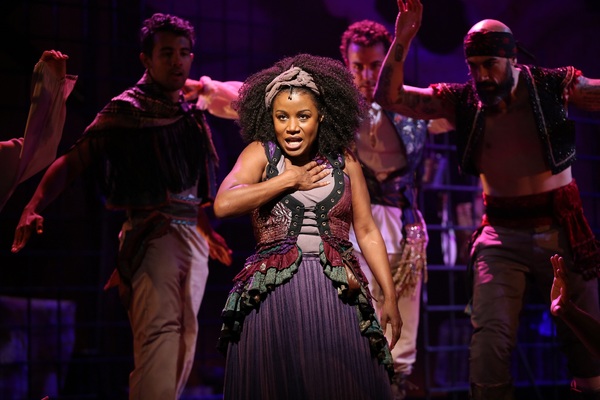 Gisela Adisa as Aldonza

Lulu Picart as the Housekeeper, Carlos Encinias as the Padre, and Paola Hernandez as Antonia

Gisela Adisa as Aldonza and Tony Manna as Sancho Panza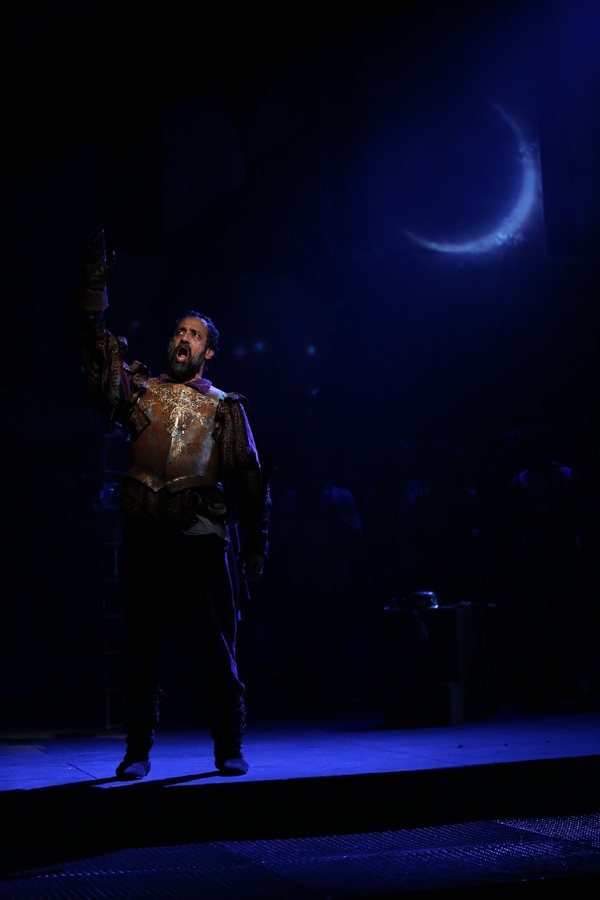 Philip Hernandez as Don Quixote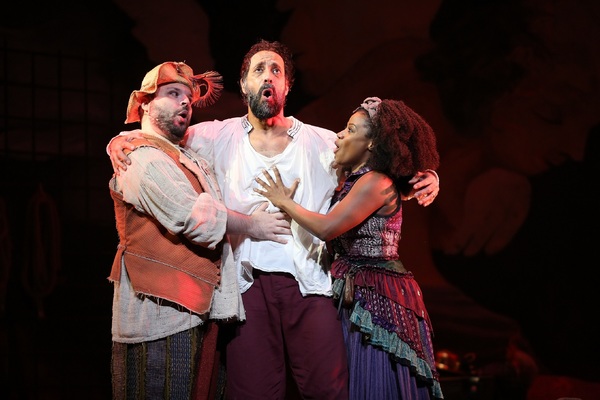 Tony Manna as Sancho Panza, Philip Hernandez as Don Quixote, and Gisela Adisa as Aldonza