Photo Flash: First Look at Bess Wohl's MAKE BELIEVE at Hartford Stage
Hartford Stage Artistic Director Darko Tresnjakand Managing Director Michael Stotts today announced the cast and creative team for Make Believe, written by Drama Desk and Outer Critics Circle award-winning playwright Bess Wohl. The world premiere play will perform Thursday, September 6, through Sunday, September 30, to open the Tony Award-winning regional theatre's 55th season. Jackson Gay will direct.
Bess Wohl's uncanny, gently funny and touching play, set in the 1980s, follows four young siblings as their childhood is upended by the mysterious problems of the adults in their lives and tracks how moments from our childhood resonate with us forever. The talented cast features four adult and four youth actors.
"I had the pleasure of meeting Bess Wohl and Jackson Gay two decades ago at the Williamstown Theatre Festival. Since then, Bess has evolved into one of our most innovative playwrights and Jackson one of our finest directors. It is a pleasure to be reacquainted with them and to welcome them to Hartford Stage for the world premiere of Make Believe," Tresnjak said.
"I couldn't be happier to be opening our season with Bess Wohl's Hartford Stage commission, Make Believe," Hartford Stage Associate Artistic Director Elizabeth Williamson said. "I've worked with Bess for almost a decade, beginning with premiering her plays Touch(ed) and In at Pioneer Theatre Company. As with all of Bess' work, Make Believe is surprising and funny, but it's also a serious play about childhood, performed by children. It's exciting, theatrical, and deeply moving. We're very grateful to the Toulmin Foundation for making this commission possible and delighted to have Jackson Gay on board to direct."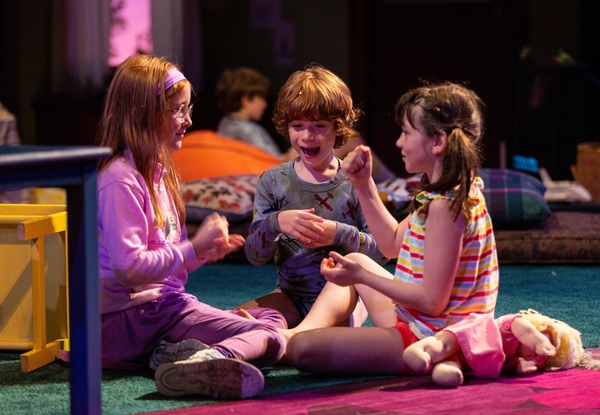 L-R: Sloane Wolf, Roman Malenda (background), RJ Vercellone, Alexa Skye Swinton

RJ Vercellone

Roman Malenda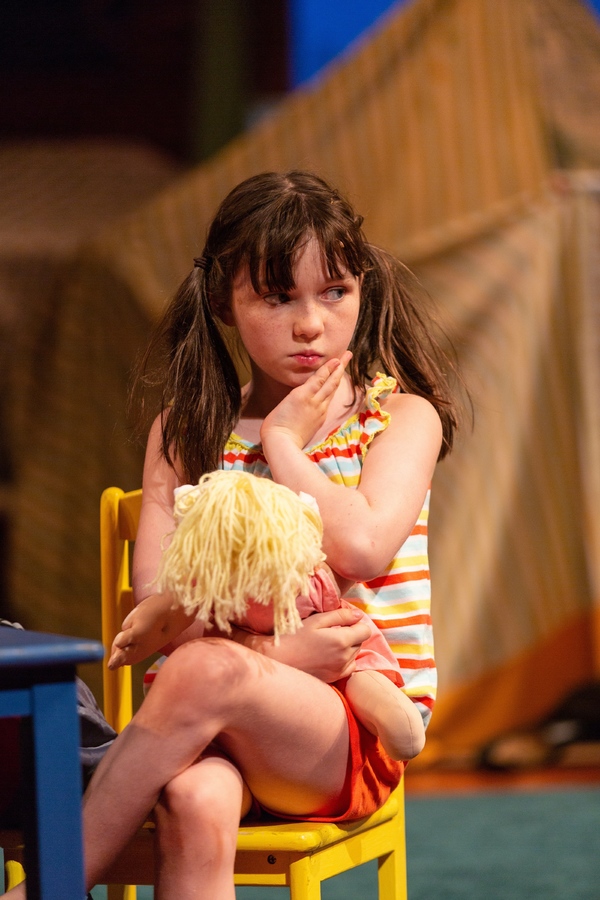 Alexa Skye Swinton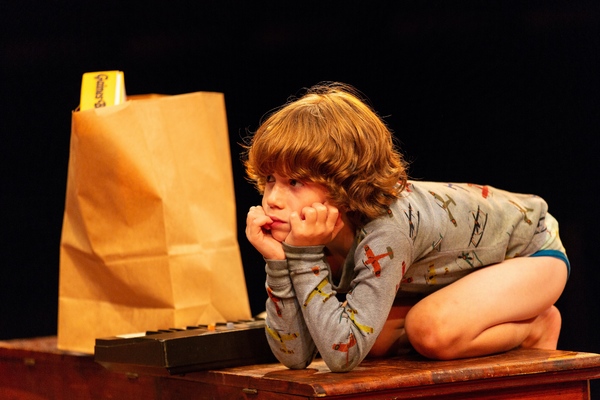 RJ Vercellone

L-R: RJ Vercellone, Sloane Wolfe, Alexa Skye Swinton, Roman Malenda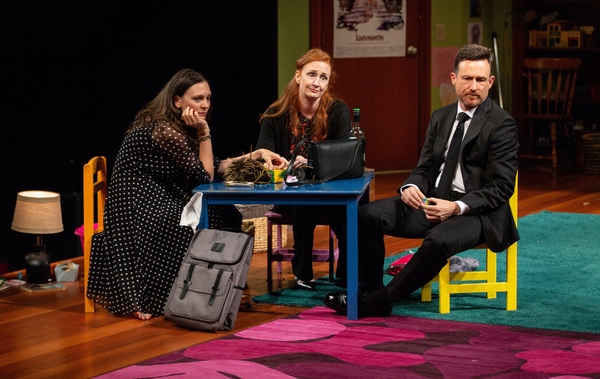 L-R: Molly Ward, Megan Byrne, Brad Heberlee