Click Here for More Articles on BroadwayWorld JR
BWW TV Exclusive: Konversations with Keeme: A Chat with Tamara Tunie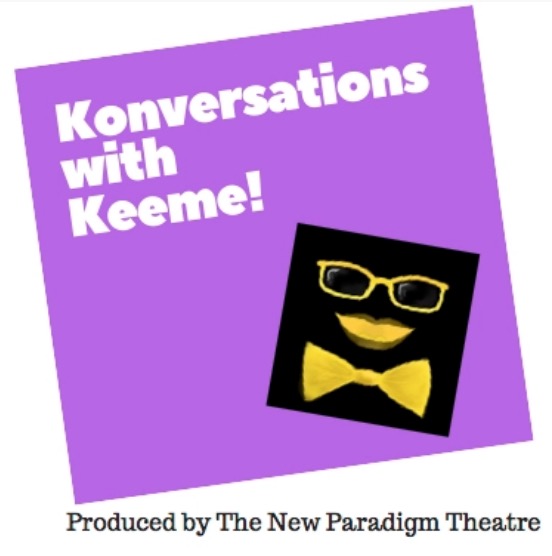 Thirteen year old Ajibola Tajudeen, better known as Keeme, is the host of New Paradigm Theatre's brand new web series debuting here on BroadwayWorld. "Konversations with Keeme" is show where Keeme interviews seasoned television and film professionals like Tamara Tunie of Law and Order: Special Victims Unit and Renee Lawless of Tyler Perry's The Have and the Have Nots, as well as Broadway veterans such as Emmy and Grammy winner, Paul Bogaev, Emmy-nominated Scott Bryce, and Broadway pros Christine Dwyer, Kelly Grant, Juwan Crawley and more.
The series will follow Keeme's interviews as he receives advice on "the business", performing, and leadership from the pros in the performing arts industry. These interviews will be released weekly on Broadwayworld.
New Paradigm Theatre Company is a 501(c)(3) nonprofit theatre fostering creative problem solvers, leaders, and global citizens through theatre arts education and productions. This series is one of the ways that NPT features their outstanding Youth Board of directors (all the production and on-camera work is facilitated by our Youth with some guidance from our Pros). Artistic Director and Broadway veteran, Kristin Huffman says, "New Paradigm is a theatre with a social conscience. We produce events and shows that not only entertain with Broadway pros, but that also connect directly to our community and teach youth leadership.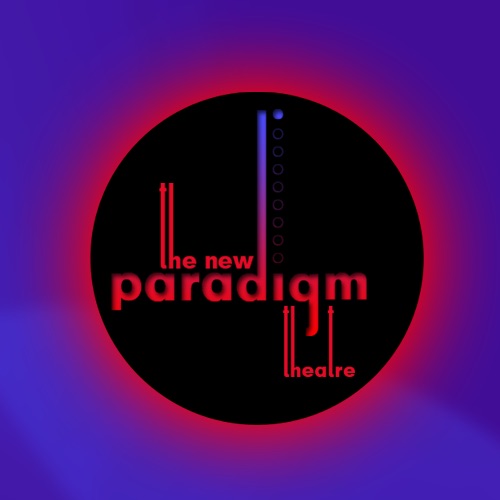 This summer NPT is producing The Hunchback of Notre Dame (Aug 18/19) at Fairfield Theatre in Connecticut with an all-star line up as well as featuring local youth. For this show NPT is proud to partner with the Connecticut Burns Care Foundation, a nonprofit organization dedicated to serving and caring for survivors of burns, as well as providing awareness and education for preventing burn injuries. These survivors are often treated like outsiders or "other than" just like our Hunchback. We hope to see you at the show, or you can make a nonprofit donation at: http://www.nptheatre.org/donate/. Our staff is completely voluntary so all donations benefit our programming.
This episode features: Tamara Tunie who starred for 15 seasons as Medical Examiner Dr. Melinda Warner in the top-rated series "Law & Order: Special Victims Unit." Tunie, also, starred as Marie Van Der Veen, the matriarch and the "moral fiber" of a Native American tribe, on Sundance TV's THE RED ROAD. COMING SOON, Tunie stars in AMC's new series DIETLAND and the BBC/Netflix political drama "The Forgiving Earth". She also appeared in the highly visible role of Alberta Green in season one of the hit series "24", as well as guest appearances on "Better Call Saul", "Blue Bloods", "Billions", "Alpha House", "Elementary" "Survivor's Remorse", "Zoo", "The Good Wife", "Law and Order," "Sex and the City," and "NYPD Blue", to name a handful.
She starred on Broadway with Denzel Washington in Shakespeare's "Julius Caesar," and she has also shared the Broadway stage with the legendary Lena Horne in the Broadway musical "Lena Horne: The Lady and Her Music". She starred in David Merrick's revival of "Oh Kay!" with Brian Stokes Mitchell. Ms. Tunie toured Europe with "Bubblin' Brown Sugar," and portrayed Helen of Troy in the New York Shakespeare Festival's production of "Troilus and Cressida" in Central Park. In addition, Tunie played Maggie in the first all African American production of Tennessee Williams' "Cat on a Hot Tin Roof" at Theatre Virginia in Richmond. After September 11th, she co-starred with many veterans of Broadway, including Audra Mc Donald and Lillias White, in the 20th anniversary benefit concert of "Dreamgirls." Ms. Tunie starred in "Fences" in "August Wilson's 20th Century Cycle" at the Kennedy Center, in Washington, D.C. She starred in the Contemporary American Theatre Festival's production of Tracy Thorne's play "We Are Here".
In 2005, Mayor Bloomberg awarded Ms. Tunie the "Made in New York Award" from the City of New York for her support and commitment to Film, Television and Theater in Manhattan.
Related Articles