BWW TV Exclusive: Konversations with Keeme: A Chat with Paul Bogeav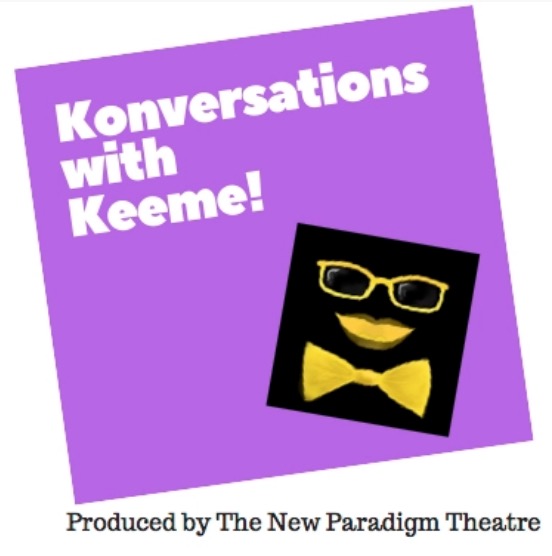 Thirteen year old Ajibola Tajudeen, better known as Keeme, is the host of New Paradigm Theatre's brand new web series debuting here on BroadwayWorld. "Konversations with Keeme" is show where Keeme interviews seasoned television and film professionals like Tamara Tunie of Law and Order: Special Victims Unit and Renee Lawless of Tyler Perry's The Have and the Have Nots, as well as Broadway veterans such as Emmy and Grammy winner, Paul Bogaev, Emmy-nominated Scott Bryce, and Broadway pros Christine Dwyer, Kelly Grant, Juwan Crawley and more.
The series will follow Keeme's interviews as he receives advice on "the business", performing, and leadership from the pros in the performing arts industry. These interviews will be released weekly on Broadwayworld.
New Paradigm Theatre Company is a 501(c)(3) nonprofit theatre fostering creative problem solvers, leaders, and global citizens through theatre arts education and productions. This series is one of the ways that NPT features their outstanding Youth Board of directors (all the production and on-camera work is facilitated by our Youth with some guidance from our Pros). Artistic Director and Broadway veteran, Kristin Huffman says, "New Paradigm is a theatre with a social conscience. We produce events and shows that not only entertain with Broadway pros, but that also connect directly to our community and teach youth leadership.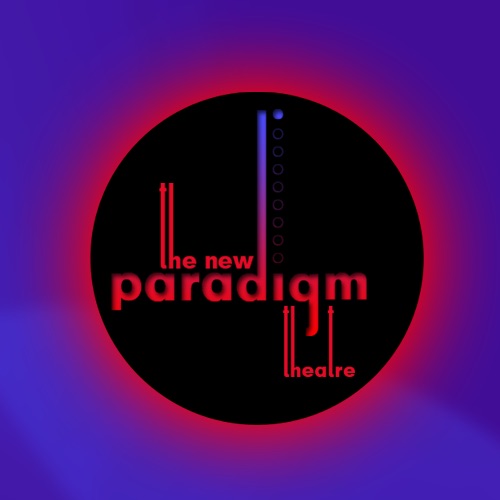 This summer NPT is producing The Hunchback of Notre Dame (Aug 18/19) at Fairfield Theatre in Connecticut with an all-star line up as well as featuring local youth. For this show NPT is proud to partner with the Connecticut Burns Care Foundation, a nonprofit organization dedicated to serving and caring for survivors of burns, as well as providing awareness and education for preventing burn injuries. These survivors are often treated like outsiders or "other than" just like our Hunchback. We hope to see you at the show, or you can make a nonprofit donation at: http://www.nptheatre.org/donate/. Our staff is completely voluntary so all donations benefit our programming.
This episode features: Paul Bogeav- a music director-producer, arranger and composer. He supervised and conducted the music for the Academy Award winning film CHICAGO and was Executive Producer of its GRAMMY Award winning soundtrack.
He won his first GRAMMY for arranging, orchestrating, underscore composing, and producing the music for Elton John and Tim Rice's AIDA on Broadway. AIDA also won the TONY Award for Best Score. Paul's other Broadway Credits include TARZAN, Spiderman , BOMBAY DREAMS , SUNSET BOULEVARD, LES MISERABLES, CATS, ASPECTS OF LOVE, CHESS, and STARLIGHT EXPRESS. His other feature film credits include DREAMGIRLS, ACROSS THE UNIVERSE, CONNIE AND CARLA, and the animated DISNEY films, LION KING, TARZAN, MULAN, and THE EMPEROR'S NEW GROOVE. For ABC Television, Mr. Bogaev was Music Director for CINDERELLA, SOUTH PACIFIC, and ANNIE (EMMY AWARD).
In concert: He conducted Michael Crawford and Sarah Brightman in the concert THE MUSIC OF ANDREW LLOYD WEBBER and Barbra Streisand's recording, HIGHER GROUND.
Mr. Bogaev has also worked with Phil Collins, Sting, Toni Braxton, Brandy, Whitney Houston, Richard Gere, Whoopi Goldberg, Glenn Close, Hugh Jackman, Renee Zellweger, Catherine Zeta Jones, Queen Latifah, Jennifer Hudson, Eddie Murphy, Jamie Foxx, Beyonce Knowles, Kathy Bates, Drew Barrymore, Liam Neeson, Michael Bolton, Harry Connick, Jr., and most recently recorded the soundtrack for the new movie musical NINE with Daniel Day-Lewis, Sophia Loren, Dame Judi Dench, Nicole Kidman, Marion Cotillard, Penelope Cruz, Kate Hudson, and Fergie. Mr. Bogaev studied at Cornell University and the Juilliard School .