Click Here for More Articles on National Theater Institute
BWW Exclusive: New Work and New Artists - Eugene O'Neill Theater Center's 2015 Summer Season
Hailed as the launchpad of the American theater, the two-time Tony Award-winning Eugene O'Neill Theater Center responsible for developing more than 1,100 new works for the stage as well as thousands of artists through the semester-long training programs of the National Theater Institute, recently announced the 2015 summer season of plays, musicals, and other works in development through the National Theater Institute, National Puppetry Conference, National Music Theater Conference, National Playwrights Conference, and the Cabaret & Performance Conference.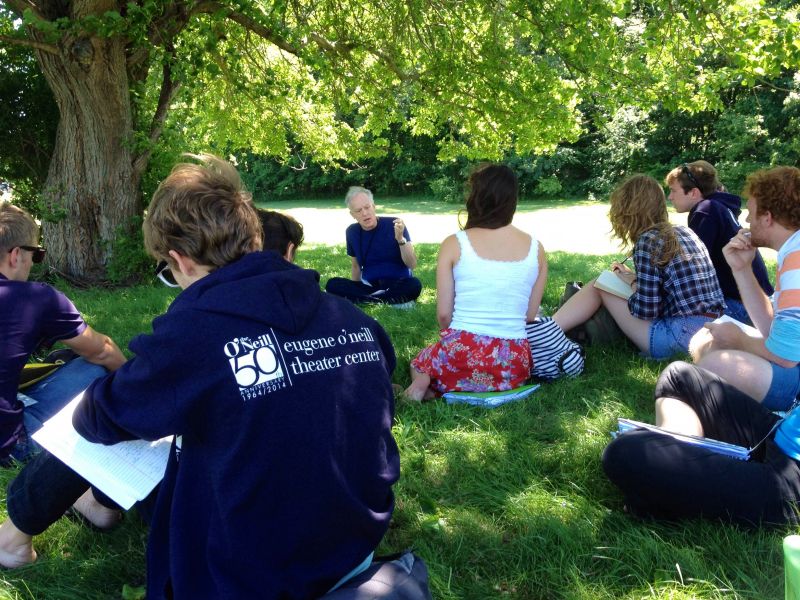 Theatermakers Summer Intensive
NTI's six-week Theatermakers Summer Intensive provides young artists the opportunity to train as actors, directors, or playwrights through a rigorous, credit-earning curriculum taught by industry professionals and master teachers all while studying alongside the professional conferences that pioneered the staged reading. Original work written, directed, and performed by the student ensemble will be presented in weekly public performances throughout the 2015 2015 season.
National Puppetry Conference
The summer begins in June with the National Puppetry Conference under artistic director Pam Arciero. Puppetry performances are an extraordinary mix of devised work featuring guest artists, artists-in-residence, and a vast array of performance styles. With rehearsals and workshops in writing, music, "puppet anarchy," and marionettes, this year's conference will also include a workshop by acclaimed puppeteers, Teatro Hugo & Ines. World renowned for transforming the ordinary into the extraordinary, the Peruvian duo will offer a workshop sharing the elements of dance, mime, and puppetry.
National Music Theater Conference
Since its founding in 1978 by Artistic Director Paulette Haupt, the National Music Theater Conference has developed nearly 120 new musicals, including early works of award-winning writers and composers such as Kirsten Childs, Tan Dun, Andrew Lippa, Robert Lopez, Lin-Manuel Miranda, Duncan Sheik, Steven Sater, Paul Oakley Stovall, and Jeannine Tesori. Three musicals were elected for development from nearly 300 submissions. NTI's Theatermakers Summer Intensive students will be engaged in observerships during the developmental process of these three new musicals:
Jed Feuer (Music) & Adele Ahronheim (Book & Lyrics) - Slaughterhouse Five
Patrick Lazour (Book & Lyrics) & Daniel Lazour (Book & Music) - We Live In Cairo
Greg Kotis (Book & Lyrics) & Mark Hollmann (Music & Lyrics) - ZM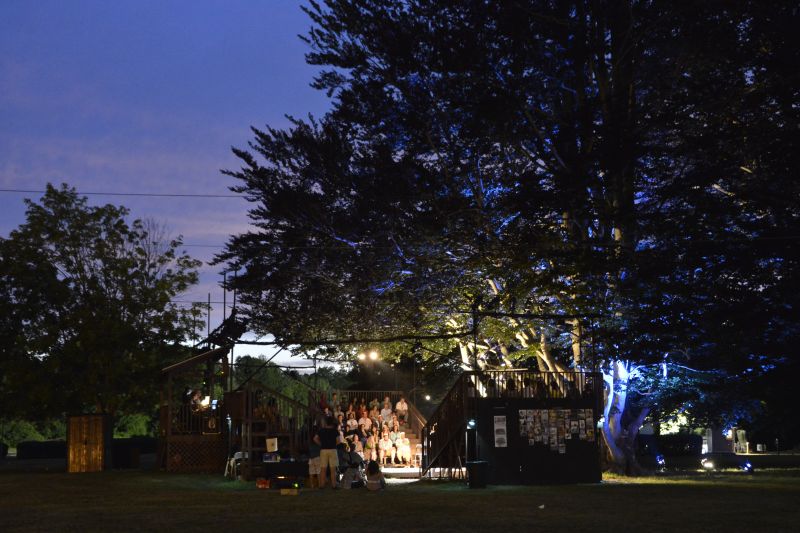 National Playwrights Conference
The O'Neill's founding program helmed by Artistic Director Wendy C. Goldberg, each NPC play will undergo the O'Neill's signature development process, employing acclaimed professional creative and support staff, including directors, dramaturgs, actors, and designers to bring them to life. Seven of the eight works were chosen from a record-breaking pool of more than 1,300 plays received through the O'Neill's open submissions process. The plays selected for development are:
Josh Wilder, Minneapolis, MN - Leftovers (bio)
Joe Waechter, Minneapolis, MN - Good Ol' Boys (bio)
Jenny Connell Davis, Baltimore, MD - End Of Shift (bio)
Steven Sater, Evansville, IN - No One's Sonata (bio)
Hansol Jung, Location, ST - Cardboard Piano (bio)
Ken Weitzman, New York, NY - Halftime With Don (bio)
Carla Ching, Los Angeles, CA - Nomad Motel (bio)
Wendy MacLeod, Gambier, OH - Slow Food (bio)
NTI's Theatermakers Summer Intensive students will be involved during the developmental process of several of these new works through the program's signature observerships. "The National Theater Institute is unlike any theatrical training program for many reasons" shares NPC Artistic Director Wendy C. Goldberg, "one of which being the unparalleled access to new work and living writers. Integrating NTI into the Playwrights Conference as well as the with work being done by the Music Theater Conference allows people of multiple generations the ability to learn from each other." She adds that the students' "imaginations and energy are a boon to all of us."
Cabaret & Performance Conference
Closing the summer In August, the Cabaret & Performance Conference led by John McDaniel brings some of the biggest names in Cabaret Theater to perform at the O'Neill, providing valuable development and performance training for select up-and-coming performers on the cabaret scene, O'Neill Cabaret Fellows. Headliners for 2015 include:
"An Evening with Joyce Breach"
Natalie Douglas in "Four Women: Nina, Lena, Abbey, & Billie"
Barb Jungr and John McDaniel in "Come Together - Music of the Beatles"
"The Skivvies In Concert with special guest, Erik Altemus"
Fifty years ago, the O'Neill created innovative new models and pioneered play development at the dawn of the American regional theater movement. The O'Neill was, and is, a place to bring new work to the stage away from the pressures of commercial production, giving unheralded and undiscovered writers the time and space to refine their work. The O'Neill has grown to include equally innovative programs for composers, puppeteers, students, cabaret artists, and arts journalists, and continues to be an artistic beacon for the discovery of new work and new artists every summer.
O'Neill Executive Director Preston Whiteway says, "Drawn from thousands of submissions and applications, the 2015 O'Neill season represents the most exciting and talented theater artists and work today. I look forward to welcoming the playwrights, composers, puppeteers, actors directors and students; sharing their work with our audiences this summer; and cheering as the work populates stages in New York and around the country in the years ahead."
Study at the O'Neill. Learn about all six of NTI's acclaimed semester-long, credit-earning theater training programs by visiting www.NationalTheaterInstitute.org and Facebook, Twitter, Instagram, and YouTube (@NTIRiskFailRisk).