Cleveland Orchestra Announces Additional Details Of 2018 Star-Spangled Spectacular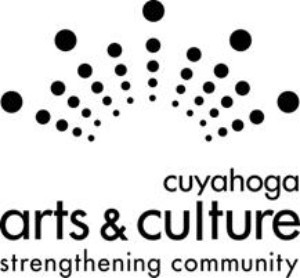 Today, The Cleveland Orchestra announced further program details for the 29th annual, free community concert in downtown Cleveland, which will take place rain or shine on Friday, July 6 at 9:00 p.m.
This year's Star-Spangled Spectacular brought to you by Cuyahoga Arts & Culture and sponsored by KeyBank will be held on the spacious Mall B, located at 300 St. Clair Avenue, Cleveland, between the Global Center for Health Innovation and Cleveland Public Auditorium. In addition to celebrating our nation's birthday, this year's concert celebrates The Cleveland Orchestra's 100th anniversary, concludes the Orchestra's special Around the Region Celebration, and thanks the Northeast Ohio community for a century of support.
Previously announced details can be found at this link: http://www.clevelandorchestra.com/News-and-Updates/News-Releases/2018-releases/2018-04-25-Mall-B-Downtown/
The concert will be hosted by Russ Mitchell, on-air host and news anchor at WKYC TV-3. Mitchell, a 10 time Emmy award winner, former anchor of the CBS Evening News weekend additions and National Correspondent for the network, joined the staff of WKYC as Managing Editor Evening News and lead anchor of the 6pm and 11pm newscasts on January 16, 2012. More information about Mitchell can be found here: https://www.wkyc.com/article/about-us/team-bios/russ-mitchell/95-15222518.
More 100th Birthday Celebration Activities
To celebrate the Cleveland Orchestra's 100th birthday and to thank the Cleveland community for 100 years of supporting this incredible Orchestra, these special activities will take place.
· Starting at 6:00 p.m., Cleveland favorite Mitchell's will be providing free samples of its homemade ice cream in honor of the Orchestra's 100th birthday, and to help the Orchestra thank the Northeast Ohio community. This hand-crafted treat will be in limited supply. For more information on Mitchell's, visit mitchellshomemade.com.
· From 7:00 - 8:00 p.m., there will be two special pre-concert musical performances:
o Cleveland Police Pipes & Drums. Taking their unique and stirring blend of music and marching skills public, these law enforcement, kilted ambassadors have represented the law enforcement community of NE Ohio, the Division of Police, and the City of Cleveland in a grand manner. Travelling throughout Ohio, the U.S., Canada, and Ireland at their own expense, the members practice on their own time, purchase their own instruments and perform in support of countless charitable causes and civic events. Under the direction of Pipe Major Patrick Sullivan. For more information, visit https://www.facebook.com/cpdpipesanddrums/.
o 122nd Army Band of the Ohio National Guard's Full Metal Racket. Since 1944, the Ohio National Guard's 122nd Army Band has been a staple of the musical tradition of the United States military in Ohio. Members of the unit hail from every corner of Ohio (plus a few from other states) and are charged with carrying out the mission of strengthening troop morale and building a positive connection between the public and the Ohio National Guard. For more information, visit http://www.122ndarmyband.com/

Information about other 100th birthday activities will be announced at a later date.

Rain Location Details
In case of inclement weather, the Star-Spangled Spectacular will be held at the Cleveland Public Auditorium, located next to Mall B at 500 Lakeside Ave in downtown Cleveland. The Cleveland Orchestra will announce any location changes via Facebook and Twitter on July 6, as well as through local media and on site at Mall B. Seating at Cleveland Public Auditorium will be general admission.
Live Broadcast and Streaming
As part of an ongoing commitment to partnering with ideastream to provide greater access to music and culture for the citizens of Cuyahoga County and beyond, the Star-Spangled Spectacular will be live video streamed on clevelandorchestra.com and ideastream.org, and the concert will be broadcast live by radio on 90.3 WCPN and WCLV Classical 104.9 ideastream.
Mall B Location and RTA Public Transportation Details
Located a few blocks to the northeast of Public Square between the Global Center for Health Innovation and Cleveland Public Auditorium on St. Clair Avenue, Mall B is a grassy area that is an ideal location to bring a blanket for the concert.
Attendees are encouraged to take the RTA Rapid to the event. The Red, Blue, and Green line trains run until midnight, with free parking at most of the stations. Mall B is a short 5-minute walk from RTA's Tower City Station. Additionally, the RTA HealthLine operates 24/7 from the Louis Stokes Station at Windermere to Public Square. Visit www.riderta.com for routes, schedules, and to plan your trip.
About Cuyahoga Arts & Culture
Cuyahoga Arts & Culture (CAC) is one of the largest public funders for arts and culture in the nation, helping hundreds of organizations in Cuyahoga County connect millions of people to cultural experiences each year. Since 2007, CAC has invested more than $170 million in 375 organizations both large and small, making our community a more vibrant place to live, work and play. For more information, visit cacgrants.org.