Cirque Du Soleil THE LAND OF FANTASY Gets Grand Premiere In China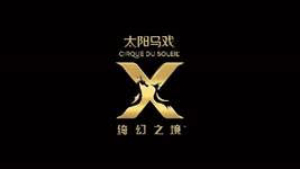 It is with great pride that Cirque du Soleil has today raised the curtain on its most recent permanent show in China: Cirque du Soleil The Land of Fantasy. Produced in partnership with the Chinese Group Hangzhou Xintiandi (XTD), this new production anchors Cirque du Soleil's unique offering in China and solidifies its position as a world leader in live entertainment.
Cirque du Soleil The Land of Fantasy offers an astonishing staging combining heart-pumping acrobatics, state-of-the-art visual and sound effects, and high-tech scenic and theatrical elements. The show pushes the boundaries of live entertainment with the innovative and exceptional structure of the Hangzhou Suntiandy Theater, a former warehouse custom-built by XTD and Cirque du Soleil. Divided in two sets of intimate revolving bleachers, the theater offers an unprecedented immersive experience to 1,500 spectators who benefit from a unique perspective of 360o on the massive 100-meters wide mainstage and the central structure consisted of nine panels of 121m2 each that shape-shift as the story unfolds.
Inspired by a rich storyline, multidimensional characters and surreal universes, Cirque du Soleil The Land of Fantasy tells the captivating quest of two ancient kingdoms torn apart centuries ago: two heroes, Petra and Aria, two perspectives, two sides of one history, two cultures discovering each other. No detail is spared to immerse deeper inside the story and create a surge of adventure for the whole family, each scene being more powerful than the previous one.

Cirque du Soleil c??a??a??a?? (The Land of Fantasy) is the 45th original production of Cirque du Soleil, a division of Cirque du Soleil Entertainment Group.
Cirque du Soleil Entertainment Group is a world leader in live entertainment. On top of producing world-renowned circus arts shows, the Canadian organization brings its creative approach to a large variety of entertainment forms such as multimedia productions, immersive experiences, theme parks and special events. It currently has 4,500 employees from nearly 70 countries. Going beyond its various creations, Cirque du Soleil Entertainment Group aims to make a positive impact on people, communities and the planet with its most important tools: creativity and art. For more information about Cirque du Soleil Entertainment Group, click here.
Hangzhou Xintiandi Group is a city complex operator and a better life provider. It is determined to be the leader of urban operators, the pioneer of the central activity zone, the practitioners of the cultural tourism town, and the builder of urban cultural landmark. The total assets are 30 billion yuan and the net assets are 10 billion yuan.
Founded in 2008, the group has been deeply nurtured for ten years with its ingenious operations. It is based in Hangzhou and operates in key cities such as Beijing, Shenzhen, Chongqing and Xi'an. The Group takes "quality-oriented, lean operation" as the cornerstone of the brand, adhering to the overall development idea of "boosting the city by industrial advancement, promoting industries by city' s development and attracting talents by business growth". It concentrates on developing the industry, carefully and meticulously making products to pro- mote city development and regional prosperity, help to realize the Chinese dream.
Related Articles View More China

Stories

Shows
More Hot Stories For You