Bengal Tiger at the Baghdad Zoo at Northwestern University
Dates

1/29/2021 - 2/7/2021

Theatre


Evanston,IL




This ferociously funny drama, follows the intertwined lives of a quick-witted tiger, two homesick American marines, and a troubled Iraqi gardener as they roam the streets of war-torn Baghdad in search of meaning, redemption, and a toilet seat made of gold. Surreal and darkly humorous, it explores the madness of life in war as well as the power and the perils of human nature.


News About Bengal Tiger at the Baghdad Zoo at Northwestern University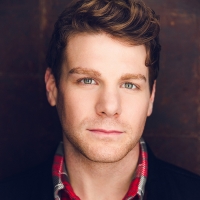 Lookingglass Theatre Company Welcomes New Ensemble Members and Artistic Associates
December 11, 2019
Lookingglass Theatre Company welcomes five new Ensemble Members and four new Artistic Associates into the Lookingglass family. Joining the Ensemble are Walter Briggs (Mary Shelley's Frankenstein, Moby Dick), Kasey Foster (The Steadfast Tin Soldier, 20,000 Leagues Under the Seas), circus choreographer Sylvia Hernandez-DiStasi (The Steadfast Tin Soldier, Mary Shelley's Frankenstein), Anthony Irons (The Steadfast Tin Soldier, Act(s) of God), and composer and sound designer Andre Pluess (The Steadfast Tin Soldier, Eastland). New Artistic Associates include Cordelia Dewdney (Moby Dick, Hard Times), Wendy Mateo (Big Lake Big City, Beyond Caring), costume designer Sully Ratke (Mary Shelley's Frankenstein, 20,000 Leagues Under the Seas) and Matthew C. Yee (Treasure Island, Moby Dick).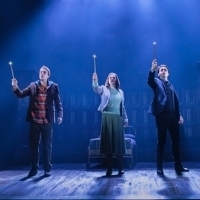 Meet the Current Cast of HARRY POTTER AND THE CURSED CHILD on Broadway!
July 13, 2019
The magic is real at Harry Potter and the Cursed Child on Broadway! Prepare to be on the edge of your seat as Harry, Ron and Hermione launch into a thrilling new adventure that begins 19 years later. The entire theatre has been transfigured to immerse you in this spectacular world where epic duels, extraordinary spells and beloved characters come to life. Filled with unprecedented stagecraft and thrilling storytelling, this Tony Award-winning show is a singular, unforgettable experience. Get to know the current cast of the Broadway production!