Student Blog: An Interview with Maya Gomez, Director and Writer of Whereverland
Millikin is really good about giving opportunities to students. Maya Gomez is one of these lucky students who gets to put on her own work this semester.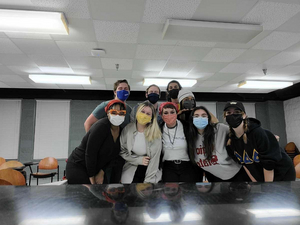 My favorite thing about Millikin is the fact that they are very open to giving students the opportunity to create their own projects. This is certainly the case with Maya Gomez. This semester, she was given the opportunity to put on the musical she wrote, Whereverland. I had an amazing time getting to talk to her about her work.
Maya started to write this musical in March. She typically writes poetry, but something told her that she needed to write music. It was a very therapeutic experience for her. She said, "I don't always want art to be therapeutic, you know, because I want to be objective about it, this was more of a passion project, something that was very personal."
She was going through a rough spot and felt the need to write about it. She described her writing process as very spontaneous. It was to help her vent and discuss her feelings. She eventually realized that she needed to see this musical performed.
Maya takes inspiration from both poets and indie artists for this musical. In general, her favorite poet is Neil Hillborn, who, like her, is not afraid to write about his mental health issues. She also loves the structure of the works of Andrea Gibson and Jessica Salgado. For Whereverland, she tooks less of a traditional musical theatre approach, taking her inspiration from indie artists, such as Bright Eyes and Bon Iver.
Along with writing the musical, Maya has had the opportunity to direct her work too. This is her first time ever directing anything. She was nervous, due to her having a hard time bossing people around. However, she says that "getting to watch people make something that was entirely in your head come to life is one of the most beautiful experiences I've ever had. It's surreal."
Whereverland tells the story of Monica, who has obsessive compulsive disorder and spends the entire musical in a bathroom. She falls in with James, but her best friend does not think she is good for him. According to Gomez, "the musical is really about her discovering that he's not the person that he says he is and regaining the sense of I can be on my own and I can take care of myself."
When I asked Maya what her favorite parts of the musical were, she had two answers. The first is the act one finale which is a duet between Monica and James, the two leads of the musical. "I haven't written out all the harmonies so we've been able to tailor them to the two actors playing those roles." Her other favorite is the musical's title song.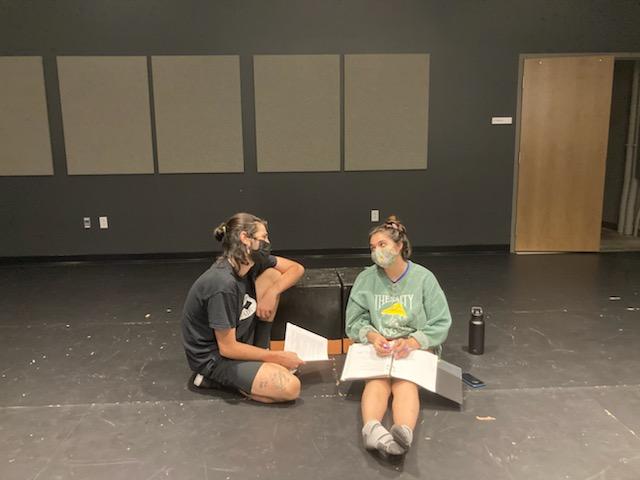 In terms of what she wants people to get out of the musical, Gomez hopes that "people can go away from the show with a better understanding of obsessive compulsive disorder, a better understanding of toxic relationships, and a better understanding of what it's like to be a woman with a mental illness."
Whereverland will be performed on October 29th at 7:30pm in Kauper Hall at Millikin University. Tickets are free, but it is suggested to make donations to Heritage Behavioral Health Center in Decatur, Il.