Road To Reopening: Steppenwolf Theatre Company Prepares For A Fall Return To Live Performance & Newly Constructed Building
Find out all about the launch of Steppenwolf NOW and what you can expect from the company this fall.
BroadwayWorld is checking in with theaters around the country as they prepare to reopen this summer. Next in our series we check in with Steppenwolf Theatre Company's Executive Director E. Brooke Flanagan.
Yesterday Steppenwolf Theatre Company announced a new model of leadership, naming two ensemble members Glenn Davis and Audrey Francis as the incoming Artistic Directors of the storied Chicago company.
E. Brooke Flanagan serves as Executive Director for Steppenwolf Theatre Company, America's premier ensemble theater. Together with Artistic Director Anna D. Shapiro, she is responsible for stewarding the company's artistic growth, programmatic service, and economic vitality. This includes the "Building on Excellence Campaign" in progress, a $74M capital expansion program that serves to evolve the theater's artistic home to foster bold and ambitious opportunities for creative expression, social exchange, unparalleled accessibility, and arts-driven learning for Chicago teens.
Prior to joining Steppenwolf, Brooke served for a decade as Chicago Shakespeare Theater's Managing Director, responsible for the theater's fundraising, long-range strategy, and external affairs programs. Brooke spent seven seasons previously at Steppenwolf as Director of Major Gifts; was the Associate Director of Development for Ravinia Festival; and held early career positions at League of Chicago Theatres and Santa Fe Opera. She is the Immediate Past Board Chair for Arts Alliance Illinois, the state arts advocacy organization. Following the onset of Covid-19, she championed the creation of the Arts for Illinois Relief Fund and served on both the city and state "back to work" task forces for the performing arts. She holds her BFA in Theatre from the College of Santa Fe and resides in Chicago's Old Town neighborhood with her husband and three children, who proudly attend a Chicago Public School.
What has your theater's staff been up to over the past year?
Despite our stages being dark, we have been extremely busy over the past year and a half. The walls of our new 50,000 sq. ft. Arts and Education Center continued to rise throughout the pandemic, which became almost a talismanic symbol of our resurgence from the forced closure caused by the pandemic.
We debuted the podcast, "Half Hour" in April 2020, which is now in Season 2 and features candid conversations between our ensemble members and industry leaders. It's personal, funny, inspiring and I always discover something new. Not to mention we hosted a virtual gala, appropriately titled "Pants Optional" last spring followed by an inspiring "Women in the Arts" online conversation honoring Sherry Lansing and Annette Bening this month. Both virtual events raised significant funds for the theater and our education work and we are truly grateful for the support.
I have to say Steppenwolf Education was the first to embrace the challenge of the moment and immediately began offering free, engaging workshops for our teens in March 2020. Steppenwolf for Young Adults produced two stunning radio productions this past season coupled with interactive learning tools that reached more than 50,000 youth worldwide. The programming of our education department is unparalleled and with our new building they will at last have their own dedicated space-The Loft, which will serve as a home for all Chicagoland teens.
Have you done any streaming theatre/events?
It was critical to us that we continue focusing on our mission-creating work and engaging with audiences and artists despite the interruption of live performances. Not only to stay connected during a time of isolation but also to uplift our collective wellbeing through the power of storytelling.
We launched "Steppenwolf NOW" our first-ever virtual programming stream in May 2020 with an all-ensemble reading of Seagull followed by a radio play of Arthur Miller's The American Clock, which featured more 30 ensemble members. The irony is that with close to 50 ensemble members working worldwide, the virtual platform brought them closer together than ever before. We built on the success of those works, which at first were just available to our loyal members, and opened up access by announcing a curated Steppenwolf NOW virtual season last fall.
Featuring six original works all crafted specifically for the digital platform and released every few months, rather than sharing one-off plays, we've created a worldwide community of virtual members who have been on this storytelling journey with us. We're thrilled to have members in all 50 states and over 20 countries.
We've been able to break down barriers to access and engage with a whole new audience. Our Steppenwolf NOW virtual season is still available through August 31, 2021! www.steppenwolf.org/now.
What have you got coming up you're most excited to share with audiences?
We're opening a brand-new stunning theater and education building! In fact, we're the largest new cultural building in Chicago to be unveiled coming out of the pandemic. We are overjoyed to be able to open those doors wide this fall and have audiences experience a transformed theater-going experience at Steppenwolf.
Designed by world-renowned architect Gordon Gill of Adrian Smith + Gordon Gill Architecture (AS+GG) with theater design and acoustics by London-based Charcoalblue, the expansion features a 400-seat Round Theater-one of its kind in Chicago-an education center, breathtaking city views, and expanded lobbies and bars to encourage pre and post show gatherings.
We are thrilled to unveil this expanded home for the ensemble and a physical manifestation of our promise to the City of Chicago-Steppenwolf will continue our legacy of creation and service for generations to come.
How did your venue come up with a reopening plan/covid safety plan?
Since the early days of the pandemic, Steppenwolf has worked closely with the department of health and the department of commerce and economic opportunity at both the State of Illinois and City of Chicago to shape policies that support the health and safety of our staff, artists and communities we serve.
We are also lucky to operate in a city with extraordinary universities medical professionals with expertise in infectious disease at Northwestern University, UIC and University of Chicago have all been incredibly generous with their time and counsel. I know more about epidemiology, HVAC filtration systems, and the efficacy of cleaning and masking protocols than I ever imagined.
For our industry, the theater manager's proverbial "tool belt" has expanded exponentially over this past year and a half!
When and what are you re-opening with?
We'll be kicking off the fall with a special event that invites the entire arts community and City to experience our landmark new building opening. Stay tuned for details!
The 2021/22 season will begin in September by building on the global reach and acclaim of our virtual stage with new digital works. These pieces create the opening landscape of the season and will be available via single tickets (or as a discounted bundle), serving as a bridge in the lead-up to a safe return to live theater and packed houses.
Then in November 2021, Steppenwolf welcomes audiences back to the theater as it raises the curtain once again on the blistering and extraordinary revival of Bug by ensemble member Tracy Letts, directed by David Cromer with ensemble members Carrie Coon and Namir Smallwood reprising their roles. Shut down during its run last year, this production's return is the company's bold refusal to let the disaster of COVID re-write its story. We feel this is the perfect welcome back for our audiences to the Steppenwolf they know and love: brave, brazen, and defiant.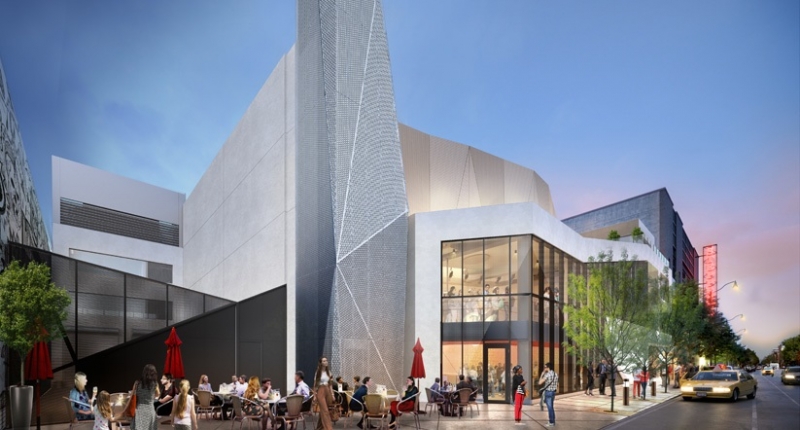 What are you most looking forward to?
For me, theater has always been a sacred art-akin to what I imagine the religiously devout find in a hall of worship. I can't wait to be back in one of our three theaters, at that anticipatory moment before the communion between artist and audience begins. House to half, actors called to places, audiences collectively shifting their focus to the stage. A moment of shared unification - those have been in short supply these days and we in the theater have an essential role to play in knitting back our society after this unimaginable time of forced isolation.
How can audience members learn more and stay up to date?
The best way to experience Steppenwolf is with a Membership. Our ensemble, our artists and our staff know who keeps this theatre company alive: it's our members. Members are a vital part of our family and the reason we can create groundbreaking work. Visit www.steppenwolf.org/memberships for details or call the Box Office at 312-335-1650 for assistance from any one of our wonderful Audience Services associates.