Latest News on Brooke Flanagan
Brooke Flanagan News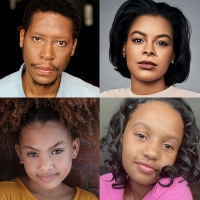 Cast Announced for LAST NIGHT AND THE NIGHT BEFORE at Steppenwolf Theatre Company
by Chloe Rabinowitz - Jan 25, 2023
Steppenwolf Theatre Company is continuing its 47th season with the Chicago premiere of Donnetta Lavinia Grays' Last Night and the Night Before, a powerful, poetic exploration of what it takes to create a future from a past you long to forget.
Steppenwolf Theatre Mourns Longtime Ensemble Member Frank Galati
by A.A. Cristi - Jan 3, 2023
​​​​​​​Steppenwolf Theatre Company today mourns the loss of longtime ensemble member, actor, director and adaptor Frank Galati, who died Monday evening in Florida at the age of 79. Galati, who joined the Steppenwolf ensemble in 1985, won two Tony Awards in 1990 for his adaptation and direction of Steppenwolf's pivotal production of The Grapes of Wrath on Broadway.
Steppenwolf Theatre Names PennyMaria Jackson New Director of Marketing and Communications
by Chloe Rabinowitz - Oct 28, 2022
 Steppenwolf Theatre Company has appointed PennyMaria Jackson as its new Director of Marketing and Communications.
Steppenwolf's World Premiere Adaptation of 1919 to Tour Chicago Neighborhoods This Fall
by Chloe Rabinowitz - Oct 18, 2022
Steppenwolf for Young Adults' will bring its world premiere adaptation of 1919 to audience across Chicago this fall for a series of FREE performances through the Chicago Park District's "Night Out In The Parks" initiative.
Steppenwolf Theatre Company Announces LookOut Winter 2023 Season Featuring the Debut of BEFORE WINTER & More
by Chloe Rabinowitz - Oct 6, 2022
 LookOut, Steppenwolf Theatre's performance series that presents the work of artists and companies across genre and form, has announced its Winter 2023 season, showcasing the work of Chicago's exciting experimental devisers, choreographers, performers and more.
Jessie Mueller to Perform With Seth Rudetsky at Steppenwolf Theatre in January 2023
by Chloe Rabinowitz - Sep 28, 2022
Tony Award-winner Jessie Mueller (Beautiful, Waitress, Carousel and The Minutes) will present a hometown concert, hosted and music directed by Sirius XM radio star Seth Rudetsky at Steppenwolf. The concert on Saturday, January 14, 2023 at 8 pm in Steppenwolf's Downstairs Theater.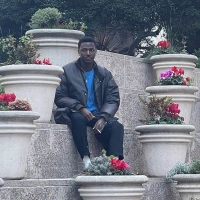 Two Additional Performances Added for Comedian Jerrod Carmichael's New Solo Show at Steppenwolf Theatre
by Chloe Rabinowitz - Sep 22, 2022
Due to popular demand, Steppenwolf Theatre has added two additional performances of Emmy award-winning comedian Jerrod Carmichael's new solo show on Friday, November 4 and Saturday, November 5 at 10 pm, as part of Carmichael's upcoming stand-up engagement in Steppenwolf's Downstairs Theater.
Steppenwolf Theatre Company's SEAGULL Raises Funds for Humanitarian Crisis in Ukraine
by Chloe Rabinowitz - Jul 15, 2022
Steppenwolf Theatre Company, in partnership with the Ukrainian Congress Committee of America – Illinois Division, has raised more than $12,600 to support the humanitarian crisis in Ukraine.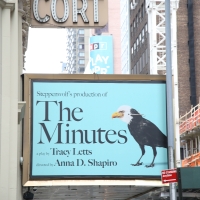 THE MINUTES Enters Its Final Two Weeks Of Broadway Performances
by Grace Cutler - Jul 12, 2022
THE MINUTES by Tony Award & Pulitzer Prize winner Tracy Letts, directed by Tony Award winner Anna D. Shapiro will conclude its limited Broadway engagement on Sunday, July 24. To date, the production has raised nearly $130,000 from a portion of tickets sales to support global humanitarian organization Save the Children's Ukraine Crisis Relief Fund.