Photo Flash: Marriott Theatre for Young Audiences Presents PINOCCHIO
The fairy tale classic PINOCCHIO gets a new spin in Marc Robin's imaginative, musical version running at Marriott Theatre For Young Audiences, 10 Marriott Drive, July 15 through August 29. Marriott Theatre for Young Audiences favorite, Rachel Rockwell (Seussical, Wizard of Oz, Princess and the Pea, Aladdin), will direct and choreograph.
Pinocchio is the story of a wooden puppet that is magically given the gift of animation by the wish of a wood carver, Geppetto (
Bernie Yvon
), granted by a loving Blue Fairy (
Cory Goodrich
). Geppetto, the puppet maker, sends Pinocchio (
Jameson Cooper
) out into the world with his friend Hopper (
Jackson Evans
) with the hope that he will learn to become a real boy. On the puppet's fantastic journey, he encounters the wily team of Kitty and Fox (
Ericka Mac
,
Richard Strimer
) and an evil puppeteer (
Scott Calcagno
) who seeks to exploit Pinocchio's unusual talents by capturing him. Coaxed into an amazing trip to a candy island by a schoolboy named Lampwick (
Adrian Aguilar
) and then to the belly of a whale, Pinocchio's adventure is sure to dazzle and delight audiences of all ages. Music, lyrics and book are by
Marc Robin
, with additional material by
Rachel Rockwell
. Directed and Choreographed by TYA Audience Favorite
Rachel Rockwell
, with Musical Direction by
Roberta Duchak
, Set and Properties Design by Jesse Gaffney, Costume Design by Nancy Missimi, Lighting Design by
Jesse Klug
, Sound Design by Robert E. Gilmartin, and Stage Managed by Julia Zayas-Melendez.Daily performances PINOCCHIO include Wednesday through Sundays at 10 a.m. Please visit www.MarriottTheatre.com or call the box office at 847-634-0200 for the exact schedule. Single ticket prices are $15 per person (plus tax and handling fees) and are available at the
Marriott Theatre
Box Office or online at Ticketmaster.com. Groups of 15 or more receive a discount; call the group sales department for pricing at 847-634-5909. Free parking is available at all shows. For more information, call 847-634-0200 or visit
www.MarriottTheatre.com
.
Photo credit: Peter Coombs and the Marriott Theatre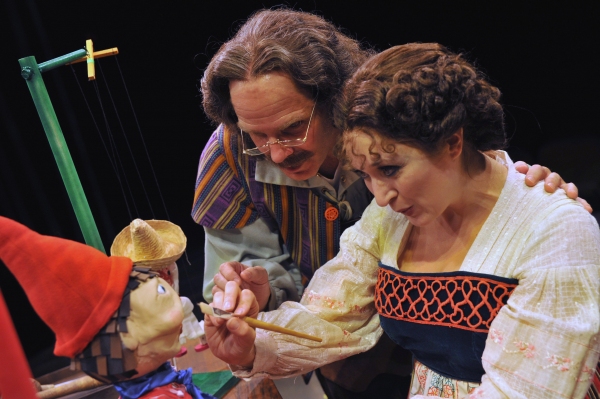 Michael Haws and Cory Goodrich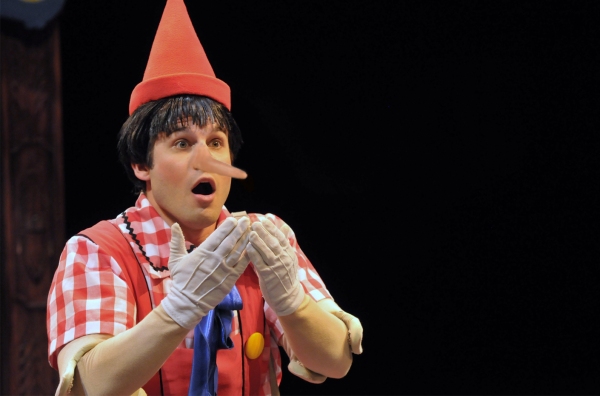 Jameson Cooper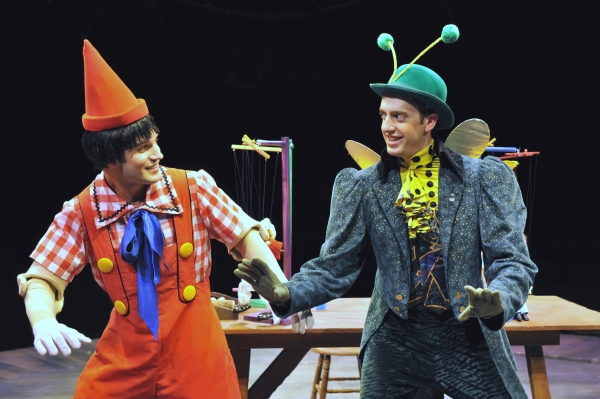 Jameson Cooper and Jackson Evans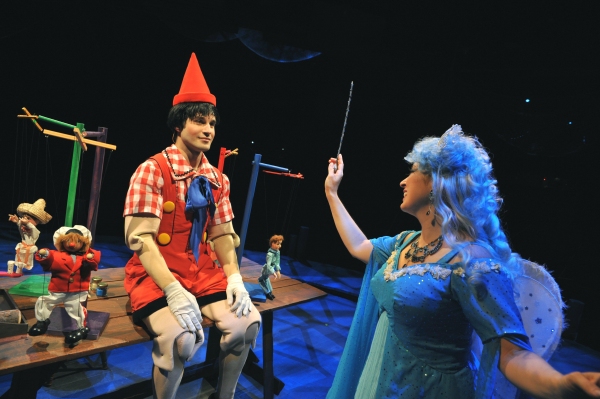 Jameson Cooper and Cory Goodrich