Photo Flash: Hell In A Handbag's THE GOLDEN GIRLS Presents The Lost Episodes - The Valentine Edition
Chicago's favorite drag seniors start 2019 with LOVE in Hell in a Handbag Productions' beloved parody THE GOLDEN GIRLS: The Lost Episodes - The Valentine Edition, written by Artistic Director David Cerda and directed by Jon Martinez. Dorothy, Blanche, Sophia and Rose return February 8 - March 10, 2019 at Stage 773, 1225 W. Belmont Ave. in Chicago. Tickets are currently available at www.handbagproductions.org or www.stage773.com, or by calling (773) 327-5252. The press opening is Sunday, February 10 at 3 pm.
THE GOLDEN GIRLS: The Lost Episodes - The Valentine Edition will feature Adrian Hadlock* as Sophia, Ed Jones* as Rose, Michael Rashid and David Cerda* as Dorothy and Grant Drager* as Blanche. The ensemble also includes Chazie Bly*, Miles Brindley, Casey Coppess, Steve Kimbrough, Ryan Oates, Ryan Tang and Danne W. Taylor as various characters.
Poor Dorothy can't find a date for the Sadie Hawkins dance at the Miami Senior Center. When Rose sets her up with a man with a colorful past, the evening takes a turn for the bizarre. Meanwhile Sophia locks horns with her arch rival, Sylvia Martinelli and the two engage in a steamy battle of wits.
THE GOLDEN GIRLS - The Lost Episodes series began in 2017 and has been going strong ever since. Chicago loves Handbag's long-running parody of the classic TV sitcom with original scripts. Get your tickets early and bring a sweetheart!
The production team includes: Christopher Rhoton (scenic design), Gregory Graham (costume design), Liz Cooper (lighting design), Danny Rockett (sound design), Keith Ryan* (wig design), Adrian Hadlock* (props design), Sydney Genco* (make-up design), and Si Squires-Kasten(stage manager).
*Denotes Handbag ensemble member.
Photo Credit: Rick Aguilar Studios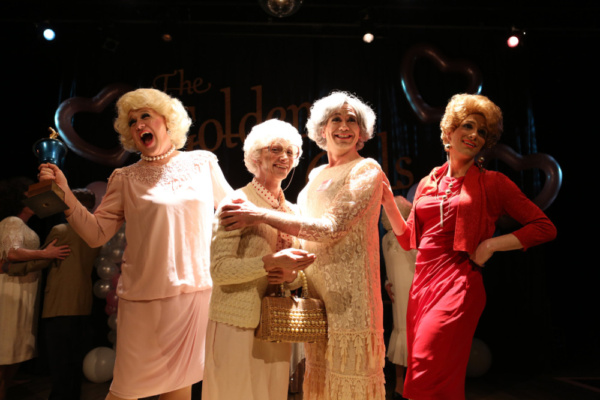 Ed Jones, Adrian Hadlock, Michael Rashid and Grant Drager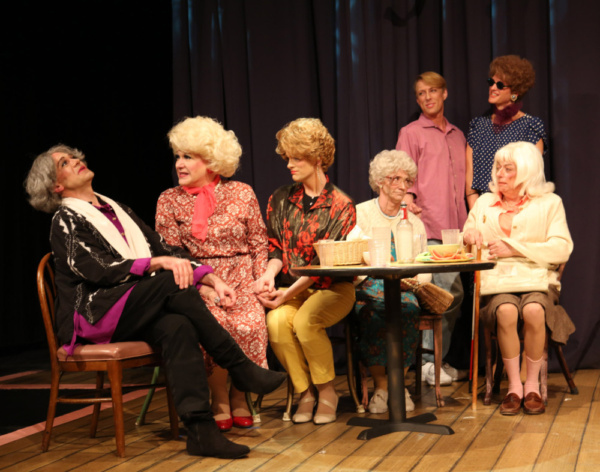 Michael Rashid, Ed Jones, Grant Drager, Adrian Hadlock, Miles Brindley, Chazie Bly and Danne W. Taylor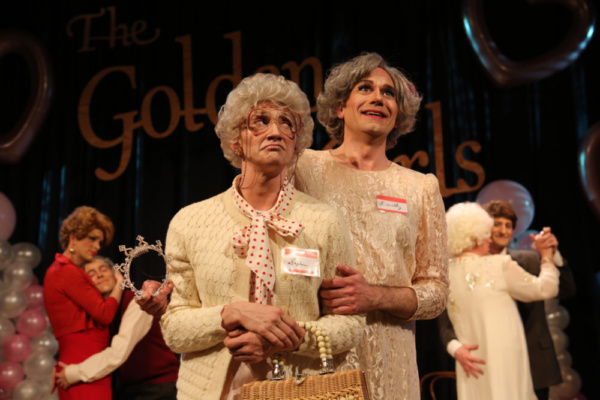 Adrian Hadlock and Michael Rashid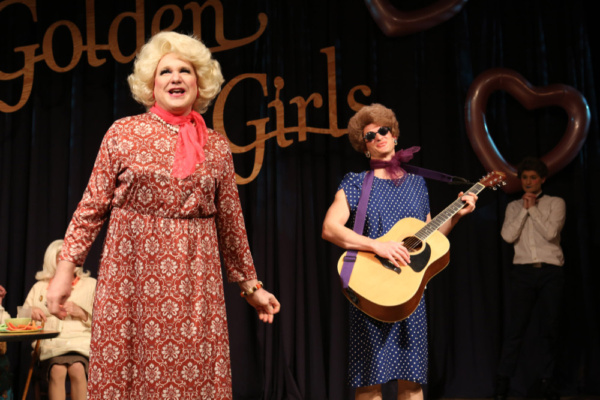 Ed Jones, Chazie Bly and Casey Coppess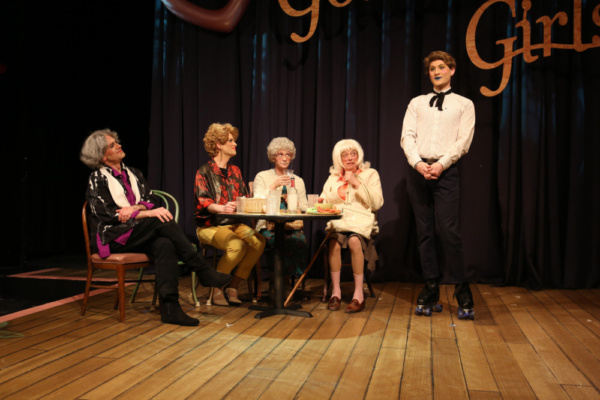 Michael Rashid, Grant Drager, Adrian Hadlock, Danne W. Taylor and Casey Coppess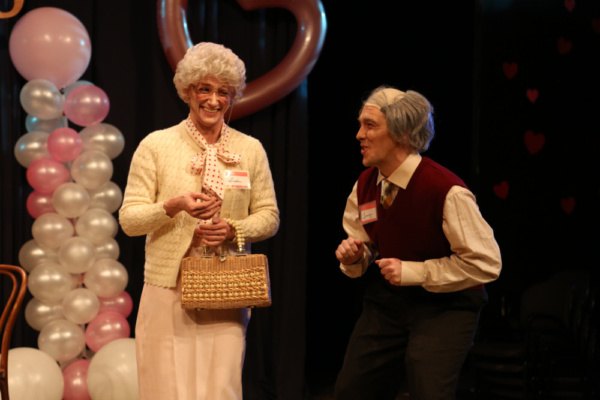 Adrian Hadlock and Ryan Oates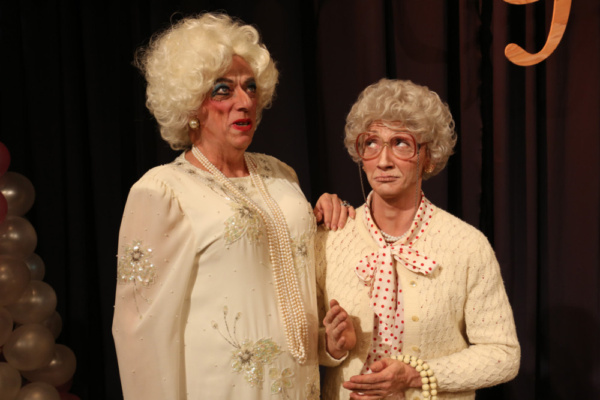 Danne W. Taylor and Adrian Hadlock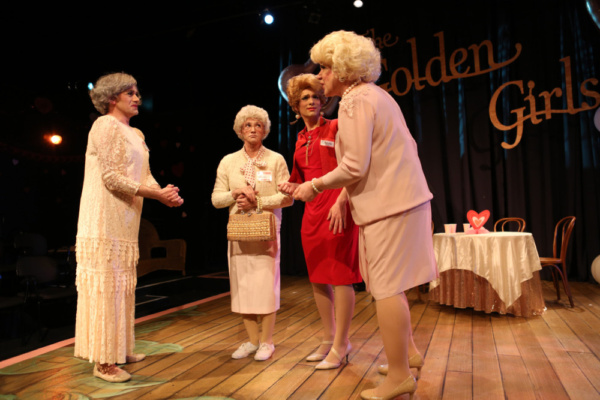 GoldenGirlsValentine-9 (left to right)