Photo Flash: First Look at THE LAST DAYS OF JUDAS ISCARIOT at Eclectic Full Contact Theatre
It's the biggest trial in Purgatory, and Judas is on the stand-surrounded by a Fellini-esque cast of character witnesses, from Satan to Sigmund Freud. Is he merely fallen or beyond forgiveness? In this far cry from any church pageant, you'll laugh out loud while you reassess one of the most reviled names in history. Check out photos from the show below!
I hope that by the end of our production, you feel that we've treated all of them with respect," says director David Belew, "While examining their very human shortcomings and scars. Because no matter what they've been through or who they are today, they deserve to live with hope."
The Last Days of Judas Iscariot is playing now at the Athenaeum Theatre Chicago (2936 N. Southport Avenue, Chicago IL 60657). Regular single tickets cost $25-30, and are on sale now via www.Eclectic-Theatre.com or by calling the Athenaeum Theatre Box Office at 773-935-6875.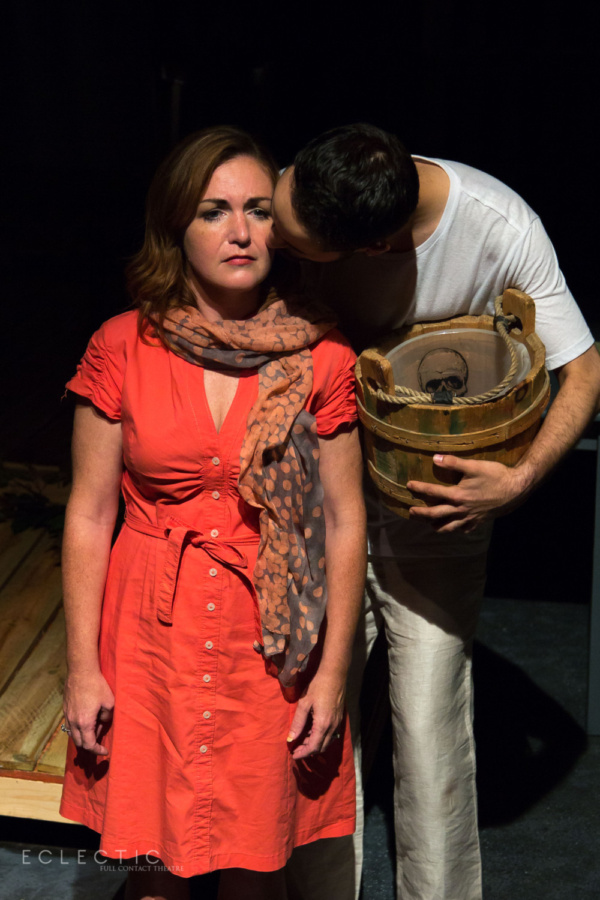 Henrietta (Kelly Levander) shares a heartbreaking story with Jesus (Matthew Harris) in the opening moments of THE LAST DAYS OF JUDAS ISCARIOT at Eclectic Full Contact Theatre Tickets available now at eclectic-theatre.com

Dueling lawyers Cunningham (Julie Partyka) and El Fayoumy (Milin Chadna) face off in THE LAST DAYS OF JUDAS ISCARIOT at Eclectic Full Contact Theatre. Tickets available now at eclectic-theatre.com

Judge Littlefield (Andrew Pond) and his Bailiff (Eugene Bracy) share a look in THE LAST DAYS OF JUDAS ISCARIOT at Eclectic Full Contact Theatre. Tickets available now at eclectic-theatre.com

Saint Monica (Amber Sallis) makes her entrance in THE LAST DAYS OF JUDAS ISCARIOT at Eclectic Full Contact Theatre. Tickets available now at eclectic-theatre.com

Matthias of Galilee (Julian Serna) is overcome with joy in THE LAST DAYS OF JUDAS ISCARIOT at Eclectic Full Contact Theatre. Tickets available now at eclectic-theatre.com

Satan (Michael Woods) and Judas (Alexander Utz) in THE LAST DAYS OF JUDAS ISCARIOT at Eclectic Full Contact Theatre. Tickets available now at eclectic-theatre.com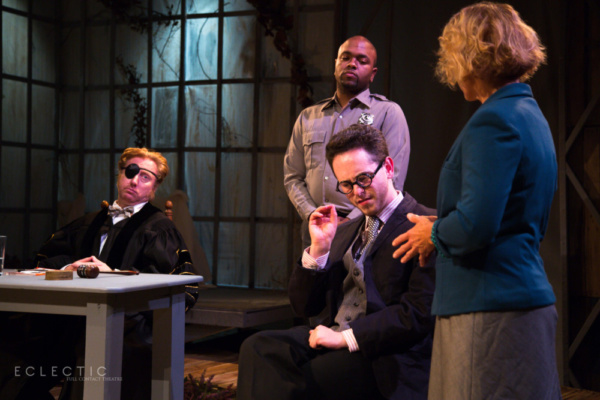 Sigmund Freud (Aaron Lockman) testifies in THE LAST DAYS OF JUDAS ISCARIOT at Eclectic Full Contact Theatre. Tickets available now at eclectic-theatre.com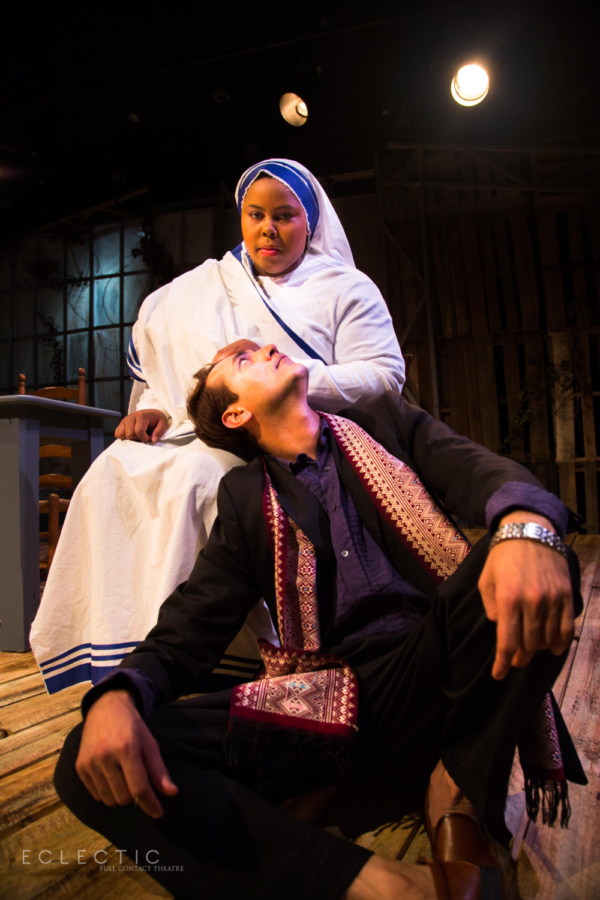 Mother Teresa (Tamara Heath) is on the stand in THE LAST DAYS OF JUDAS ISCARIOT at Eclectic Full Contact Theatre. Tickets available now at eclectic-theatre.com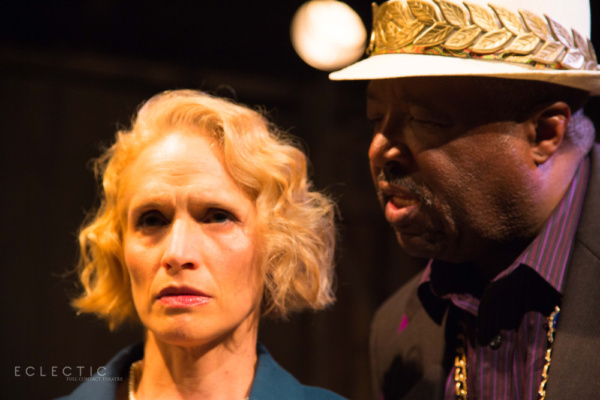 Cunningham (Julie Partyka) cross-examines Pilate (George Stallings) in THE LAST DAYS OF JUDAS ISCARIOT at Eclectic Full Contact Theatre. Tickets available now at eclectic-theatre.com

Judas (Alexander Utz) and Jesus (Matthew Harris) share a tense moment in THE LAST DAYS OF JUDAS ISCARIOT at Eclectic Full Contact Theatre. Tickets available now at eclectic-theatre.com

Judas (Alexander Utz) pleads for his soul in THE LAST DAYS OF JUDAS ISCARIOT at Eclectic Full Contact Theatre. Tickets available now at eclectic-theatre.com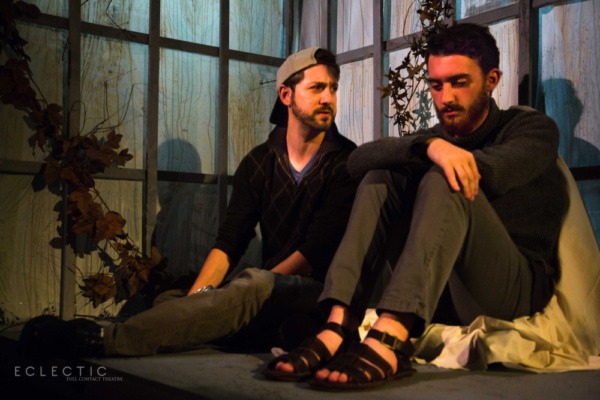 Butch Honeywell (Andy Blaustein) shares the verdict with Judas (Alexander Utz) in THE LAST DAYS OF JUDAS ISCARIOT at Eclectic Full Contact Theatre. Tickets available now at eclectic-theatre.com
Related Articles View More Chicago

Stories

Shows
More Hot Stories For You