Photo Flash: AT LAST: A TRIBUTE TO ETTA JAMES
Black Ensemble Theatre Presents At Last: a Tribute to Etta James, through Dec. 28. Candace Edwards, Arzula Gardner, Melanie McCullough, Alanna Taylor and Yahdina Udeen play Etta James with each actress representing a certain time in her career. Daniel Phillips, Mark Hood and Adrian Byrd represent the men in her life. Rueben Echoles stars as Ms. Real, the fierce drag queen that leads us through the story. Check out a first look below!
The musicians are Musical Director Robert Reddrick, drums; Herb Walker, guitar; Justin Dillard, piano; Danny O'Connor, bass; Bill McFarland, trombone; Dudley Owens, saxophone; and Paul Howard, trumpet.
The designers Denise Karczewski, lights; Aron Quick, sound; Ruthanne Swanson, costumes; CoCo Ree Lemry, scenic artist; and Sarah Helt, props.
Tickets: Previews: $45; $55 on Thursdays, and Saturday matinees; and $65 on Fridays, Saturday evenings, and Sunday matinees. A 10% discount is available for students, seniors, and groups.
Box Office: Buy online at www.blackensemble.org or call (773) 769-4451
Photo credit: Danny Nicholas

AT LAST Cast

Candace Edwards, Melanie McCullough

AT LAST Cast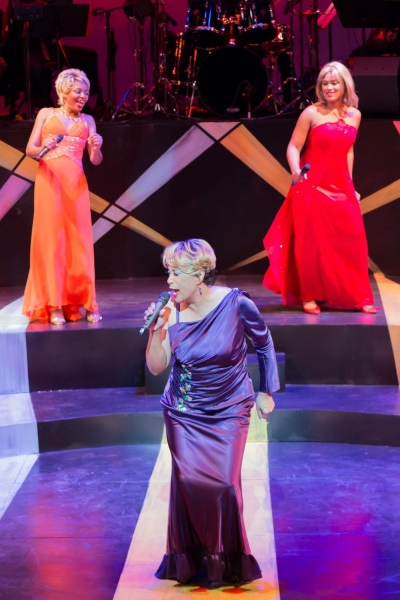 Melanie McCullough, Arzula Maxine Gardner, Alanna Taylor

Alanna Taylor, Candace Edwards, Yahdina U-Deen

Yahdina U-Deen, Arzula Maxine Gardner, Rueben Echoles, Alanna Taylor, Candace Edwards, Melanie McCullough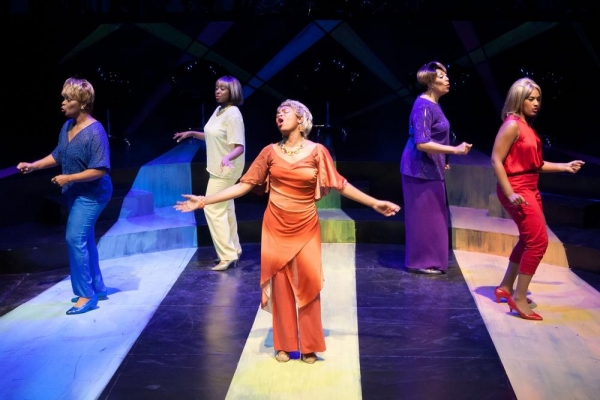 Yahdina U-Deen, Arzula Maxine Gardner, Alanna Taylor, Candace Edwards, Melanie McCullough