American Music Theatre Project to Workshop Three New Works This Season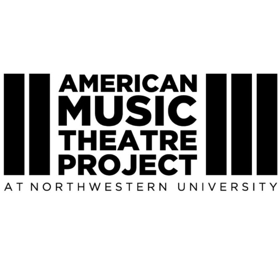 The American Music Theatre Project at Northwestern University (AMTP) announces the 2017/2018 season of workshop readings written by award-winning music theatre creators, directed by leading regional theater and Broadway directors and performed by students in the AMTP program.
The musicals in the 2017/2018 season include: "Marie in Tomorrowland" by 2017 Jonathan Larson Award winners Erato A. Kremmyda and Maggie-Kate Coleman; "The Woman in Question" by Cheryl Coons and Peter Eldridge; and "Picture Perfect" by Ben Roseberry and Chip Klose.
The readings will be presented at Northwestern's Wirtz Center for the Performing Arts. Admission is free and open to the public. For performance times and venue information, visit the AMTP website or email amtp@northwestern.edu.
Under Artistic Director David H. Bell, Northwestern's Donald G. Robertson Director of Music Theatre, Associate Artistic Director Ryan Cunningham and Producing Director Brannon Bowers, AMTP brings together the nation's leading artists in music theatre to work with Northwestern's faculty, staff and students to nourish and invigorate American music theatre by developing and producing new musicals.
Past AMPT musicals include "Found," "Hero," "Next Thing You Know," "Michael Collins" and "Edges." Previous artists include Andrew Lippa, Benj Pasek and Justin Paul, Joshua Salzman and Ryan Cunningham, Michael Friedman, Michael Greif, Sheldon Harnick, Hunter Bell, Claude-Michel Schönberg and Alain Boublil.
---
The 2017/2018 schedule is as follows:
"The Woman in Question"
Nov. 29-Dec. 6, 2017
book and lyrics by Cheryl Coons
music by Peter Eldridge
directed by Ryan Cunningham
Who is the woman in Gustav Klimt's iconic painting, "The Kiss"? Couture designer Emilie Flöge is summoned to Vienna to solve the mystery. In a Nazi art exhibition of stolen paintings, including Klimt's sensuous portraits of women, Emilie spies the golden portrait of Adele Bloch Bauer, her greatest rival for Klimt's affection. Reliving the drama of the love triangle, Emilie must finally answer the question, who is the woman in gold?
"Picture Perfect"
Feb. 3-10, 2018
book and lyrics by Ben Roseberry and Chip Klose
directed by Scott Evans
This new musical is a twist on the old adage, "It's not the destination, but rather the journey that matters most." We meet Adam on the morning of his wedding, just as he's about to marry the girl of his dreams. Everything in his life has been carefully practiced and planned. When his fiancé leaves him at the altar, Adam's world is turned upside down.
In an effort to cheer him up, his groomsmen take him on a wild, two-week road-trip from California back home to New York City. Through it all Adam pleads with the guys to help him find Allie. But his friends know better and urge him to hit the reset button on life.
"Marie in Tomorrowland"
Feb. 17-24, 2018
book and lyrics by Maggie-Kate Coleman
music by Erato A. Kremmyda
directed by Sam Pinkleton
"Marie In Tomorrowland" is a musical collage in which Marie Curie journeys through The Remains of a Chernobyl-inspired theme park and encounters much of America's troubled history with radioactivity along the way. Featuring a cast of women playing a kaleidoscope of Marie Curies, the piece explores the intersections between science and art, women and history, and kitsch and terror. By putting the story of Marie Curie and her work in dialogue with the American retro-futuristic experience of radiation, the piece explores the impact and aftermath of our radioactive existence.
"Marie in Tomorrowland" is supported by Rhinebeck Writers Retreat, Catwalk Institute, The Orchard Project, SPACE on Ryder Farm and
The Civilians
R&D Group.
The American Music Theatre Project is a member of the Northwestern Arts Circle, which brings together film, humanities, literary arts, music, theatre, dance and visual arts.
---
ABOUT THE ARTISTS:
Peter Eldridge (music "The Woman in Question") is a singer-songwriter, pianist, composer and arranger. He has released five critically acclaimed albums, "Stranger in Town," "Fool No More," "Decorum," "Mad Heaven" and "Disappearing Day." He is a founding member of the internationally renowned vocal group the New York Voices, which has performed at Carnegie Hall, Avery Fisher Hall, and the Kennedy Center and been involved in two Grammy-winning projects with Paquito D'Rivera and the Count Basie Orchestra. Eldridge's music was featured in Playwright's Horizon's production of "Play This" by Melissa Gibson. He was head of the jazz voice department at the Manhattan School of Music for 18 years and now teaches at Berklee College of Music.
Ryan Cunningham
(director "The Woman in Question") is a
Jonathan Larson
Award-winning lyricist and bookwriter and a Drama Desk and MAC Award nominee. His Off-Broadway musical written with composer
Joshua Salzman
, "I Love You Because," was in the NAMT Festival of New Musicals and went on to be produced all over the world in five languages. His next musical, also with Salzman, "Next Thing You Know," has been produced at CAP 21 in New York, across America and in Europe and was called "'Rent' for this generation" by
The New York
Times. He also wrote the book and lyrics to "The Legend of New York" and "
Michael Collins
" (winner of the 2017 ASCAP Award), both currently in development with Salzman. With award-winning writer Charles Antin, he wrote the comedies "Half-Married" and "Television's Greatest Playwright." When he is not writing his own work, he is helping to sell tickets to other people's as a creative director at the Broadway advertising agency AKA. Cunningham is a graduate of the NYU Graduate Musical Theatre Writing Program and is a member of ASCAP and the
Dramatists Guild
.
Cheryl Coons (book and lyrics "The Woman in Question") is the Chicago regional representative for the Dramatists Guild of America and a resident playwright at Chicago Dramatists. Her original musicals have won the Joseph Jefferson Award for Best New Work ("Sylvia's Real Good Advice"), Florida's Carbonell Award for Best New Work ("At Wit's End"), the ASCAP Foundation Harold Arlen Musical Theatre Award ("River's End"), the Bay Area Theatre Critic Circle Awards for Original Script and Original Score ("River's End") and the Theatre for the American Musical Award from NYMF ("River's End"). Her musical "Phantom of the Country Opera" is published by MTI. Coons has appeared at Carnegie Hall, performing her original material in a concert sponsored by ASCAP and hosted by Michael Feinstein.
Ben Roseberry and Chip Klose (writers "Picture Perfect") are the songwriting team behind the musicals "Picture Perfect" and "From the Ground Up." They were finalists for the 2016 Jonathan Larson Grant and winners of last year's MAC Wallowitch Award for Songwriting. Both Roseberry and Klose began their careers as performers before eventually broadening out into other pursuits. Since 2003, Klose has worked as an actor, director, choreographer and producer. Roseberry, just returning home after two years on the road with "A Gentleman's Guide to Love and Murder," has spent the last 12 years balancing a career as a working actor with that of a singer/songwriter. His band, The Fractured Years, just released their self-titled debut album in the spring of 2016.
Scott Evans (director "Picture Perfect") was the associate director for "Atlantic," a collaboration between Northwestern University/AMTP and the Royal Conservatoire of Scotland for this year's Edinburgh Fringe Festival. He directed "The Museum of Broken Relationships" (by David H. Bell and Daniel Green) at the Eugene O'Neill National Music Theater Conference and the Aspen Theatre Festival. Other directing credits include regional and university productions of "The Ruby Sunrise," "Biloxi Blues," "The Foreigner" and "The Fantasticks." Off-Broadway, he was assistant director for The New York premieres of "7th Monarch" and Jeffrey Hatcher's "Ten Chimneys," as well as the revival of "The Silver Cord." He assisted David H. Bell on the world premieres of "Gut Bucket Blues" and "Shakin' The Rafters" at Kenny Leon's True Colors Theatre and assisted John Tillinger on "Eleanor" (starring Jean Stapleton) at the Helen Hayes Performing Arts Center. As an actor, Scott was in the Off-Broadway revivals of "Room Service" and "The Man Who Came to Dinner." Other work includes roles at regional theatres throughout the U.S., the National Tour of "Patsy!" and promotional host for NBC's "Three Wishes." Scott is the artistic director of Somerled Arts, a nonprofit dedicated to the development of new theatrical works. He is an associate artist with AMTP, a director for the NYU Tisch Graduate Musical Theatre Writing Program and for the past two seasons served as a mentor for new works at the O'Neill. Evans is a graduate of Vanderbilt University.
Erato A. Kremmyda (music "Marie In Tomorrowland") is a NYC-based composer, born and raised in Athens, Greece. Recent work includes "IO" (International Filippi Festival, Greece), "Riot Antigone" (La Mama, Ars Nova), "Red Wednesday" (BRIC Arts Center), and "Young Lear" (Teatro Duo, Rome). Erato has been a guest composer at Yale and Columbia, is a Fulbright Fellow and an Anna Sosenko Trust grant recipient. Her compositions have been heard at Megaron-Athens, Joe's Pub, Ars Nova, NYMF, BRIC, HERE and Irondale. She holds an MFA in Musical Theater Writing and a Masters in Music in Film Scoring from NYU.
Maggie-Kate Coleman (book and lyrics "Marie In Tomorrowland") is a farm girl turned NYC-based playwright, bookwriter and lyricist. Recent work includes book and lyrics for "POP!" with music by Anna K. Jacobs (Yale Rep, Pittsburgh City Theatre, Studio Theatre DC) and "The Map of Lost Things" (Hangar Theatre, Ithaca) and lyrics for a new adaptation of "The Gift of the Magi" with Andrew Cooke and Jeffrey Hatcher (Arkansas Repertory Theatre). Coleman is a 2015 MacDowell Fellow. She earned an MFA in Musical Theater Writing from NYU.
As a writing team, Coleman and Kremmyda are the recipients of the 2017 Jonathan Larson Grant. Their recent work together includes "Worth of Women" (Carnegie Hall/Kairos Italy Theater), "The Way They Live" (The Met/The Civilians), "Hotel Mediteranee" (Wild Project/Between the Seas Festival) and "Field Trip: A Climate Cabaret" (Superhero Clubhouse, NYC).
Sam Pinkleton (director "Marie In Tomorrowland") is a New York City-based director and choreographer. As a choreographer, his work on Broadway includes "Natasha, Pierre, and the Great Comet of 1812" (Tony nomination); "Significant Other," "Amélie," "Machinal" and "Heisenberg." He is artistic associate for New York City Center Encores Off-Center, where he directed "Runaways." He has created work for Roundabout Theatre Company, Manhattan Theatre Club, Berkeley Rep, Center Theatre Group, Soho Rep, Playwrights Horizons, Actors Theatre of Louisville, American Repertory Theatre, Theatre for a New Audience, Kansas City Rep, McCarter Theatre and Theatreworks USA. Pinkleton is a frequent collaborator with Pig Iron Theatre Company, The Civilians and The Dance Cartel. Current projects include David Henry Hwang and Jeanine Tesori's "Soft Power" and the new synth-pop musical "Burn All Night."