Hershey Symphony To Raise The Temperature With Night In The Tropics Concert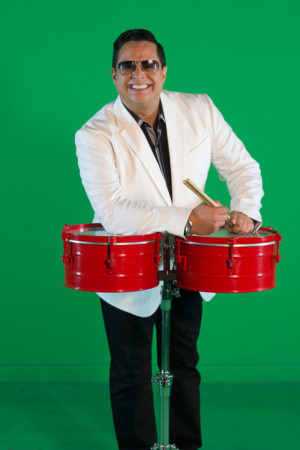 The Hershey Symphony Orchestra turns up the heat on its 50th season with A Night in the Tropics, featuring music from Mexico and the Caribbean, on Friday, February 15, 2019 at 8 p.m. at The Hershey Theatre.
Perfect for Valentine's weekend, the concert will include Gershwin's "Cuban Overture," Moncayo's "Huapango," and Gottshalk's "Night in the Tropics."
Special guest artist Tito Puente, Jr. joins the Orchestra to make the night even hotter. The bandleader/musician is the son of the late, great, mambo musician Tito Puente. He carries on his father's legacy by presenting much of his father's repertoire including the famed "Oye Como Va." Tito Puente, Jr. has become an audience favorite in performing arts centers, symphony halls and jazz festivals worldwide, performing more than 300 shows over the past five years.
Tickets range from $17 to $22 and may be purchased by contacting the Hershey Theatre Box Office at 717-534-3405 or through Ticketmaster. Processing fees apply.
For more information about the rest of the Hershey Symphony Orchestra's 50th anniversary season, including the "Shall We Dance Gala" on March 30, 2019, please visit www.HersheySymphony.org.