Who Says You Need a Theme at Don't Tell Mama
Dates

3/14/2020 at 12:00 PM

Theatre


343 W 46thSt.
New YORK, 10036
Facebook

Tickets Info

20.00
Phone: 917/-921-6393




Stew Frimer,with special guest Debbie May, brings back his show Who Says You Need To Have A Theme? to Dont Tell Mama on March 14th @4PM. From songs ranging from:The Eagles, Jerome Kern,Michael Legrand,Rodgers and Hammerstein and the obligatory Sondheim, Frimer brings to the stage a show that is fun and full of surprises. Find out what happened to the kid who got chosen last to play right field.
News About Who Says You Need a Theme at Don't Tell Mama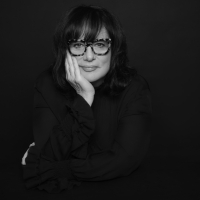 BWW Interview: Helane Blumfield of ME AND BOBBY PEACO at Don't Tell Mama
June 01, 2022
Cabaret performer and photographer Helane Blumfield returns to Don't Tell Mama and Bobby Peaco returns to Manhattan. As the days count down to opening night, Helane chats with Broadway World Cabaret about their new show.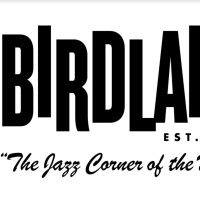 BIRDLAND Announces Programming Through June 30th
May 29, 2022
Birdland Jazz Club and Birdland Theater are proudly open this June with a full slate of nightly performances! At Birdland Jazz Club, catch the Liebman, Brecker, Copland Quintet, Greg Ruvolo Big Band, Yellowjackets, Terraza Big Band, Anita Gillette and Lee Roy Reams, Frank Catalano Quartet, Danilo Perez & His Global Messengers, New London Big Band, Stacey Kent, Ron Aprea Big Band, Linda Lavin and Tuck & Patti.
BWW Review: Amy Beth Williams is, Herself, A THOUSAND BEAUTIFUL THINGS at Don't Tell Mama
October 11, 2021
A singing actress with many qualities similar to the greatest stage actress of her day, Amy Beth Williams has a new cabaret show that takes the audience on a musical trip around the world.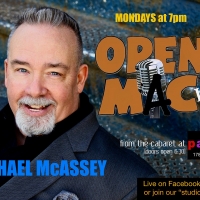 BWW Interview: Michael McAssey Talks About OPEN MAC, Don't Tell Mama's Anniversary, and 40 Years of NYC Cabaret
July 08, 2021
What do you get when you combine the pianistic finesse of Michael Feinstein, the smooth phrasing of Tony Bennett, and the bawdy wit of Bette Midler? You get Michael McAssey, who for 40 years has reigned as the clown prince of New York cabaret, and has enchanted as one of its most talented troubadours. He calls what he does 'schtick.' But that's undervaluing his unique blend of beautiful ballad singing and standup, or rather 'sit down' comedy.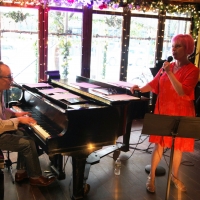 BWW Review: The West Bank Cafe Doubles Down on Delightful Duo Shows
June 07, 2021
The West Bank Cafe continues to bring interesting, diverse, and entertaining nightclub entertainers in to perform for their patrons, and Sunday night was an evening of variety... in fact, it was like two Variety TV Shows back to back.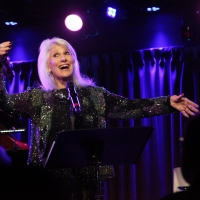 BWW Interview: Jamie deRoy & Laughs & Memories & More
March 12, 2021
In an in-depth interview with one of the industry's most fascinating women, Stephen Mosher covers the bases and the decades with Jamie deRoy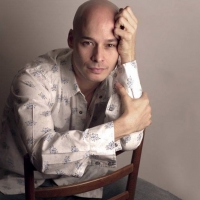 BWW Interview: SO NOW YOU KNOW with Stephen Mosher
March 06, 2021
In this interview, I get to discover what makes Stephen Mosher such a success as a writer, critic and fitness coach.
BWW Interview: Jamie deRoy of JAMIE deROY & FRIENDS at Birdland
February 13, 2020
The Tony winner brings her 3 decade old show to the Birdland Theater Valentine's weekend.. and what a guest cast she has! Stephen Mosher chats with the iconic New Yorker about what to expedt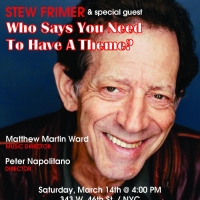 Stew Frimer is Bringing WHO SAYS YOU NEED TO HAVE A THEME? to Don't Tell Mama
February 06, 2020
Stew Frimer is Bringing WHO SAYS YOU NEED TO HAVE A THEME? to Don't Tell Mama on March 14th.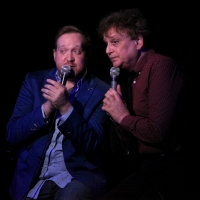 BWW Review: Michael Kirk Lane Fans Pack Don't Tell Mama JUST BECAUSE
October 17, 2019
The popular boy singer has only to put his name on a new show for his fans to turn out, and Michael Kirk Lane will deliver all the pathos and comedy they hope for, even in a theme-free show.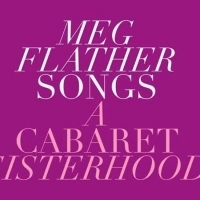 BWW Feature: With the Help of a Village, MAC and Bistro Winner Meg Flather Brings Her Career Full Circle With A CABARET SISTERHOOD
July 12, 2019
A group of cabaret newcomers and veterans alike will join Meg Flather on July 14 and September 14 at Don't Tell Mama for MEG FLATHER SONGS: A CABARET SISTERHOOD, performing the work of the MAC and Bistro Award winner.
David Yazbek, Lillias White, And More Come To Feinstein's/54 Below Next Week
June 27, 2019
This Month, FEINSTEIN'S54 BELOW, Broadway's Supper Club & Private Event Destination, presents some of the brightest stars from Broadway, cabaret, jazz, and beyond. To purchase tickets or for more information, visit www.54Below.comFeinsteins or call (646) 476-3551.
Don't Tell Mama Frequently Asked Questions
What shows are coming up next at Don't Tell Mama
Where is Don't Tell Mama located?
Don't Tell Mama is at 343 W 46thSt., New YORK.
What shows have played recently at Don't Tell Mama