Photos: Marc Shaiman Is Debbie Gravitte's PLUS 1 At Birdland
The old friends provided an evening of songs, show biz stories, and surprise guests, including Natasha Yvette Williams, Hayley Podschun, Christian Thompson, and more.
On Monday, May 9, Tony Award-winner Debbie Gravitte stormed the Birdland stage with another episode of her series "Plus 1," with very special guest, songwriter Marc Shaiman. The old friends provided an evening of songs, show biz stories, and surprise guests, including Natasha Yvette Williams, Hayley Podschun, Christian Thompson, Morgan Andrew, Ayanna Thomas, Torinae Norman, Abigail Hammond, and Platt Pund.
Tony Award Winner, Grammy Award Winner, and Emmy nominee, Debbie Gravitte, one of Broadway's biggest personalities, has found herself in demand from the Broadway Stage to the concert stage and beyond. After making her Broadway debut in the original cast of THEY'RE PLAYING OUR SONG, she went on to appear in: PERFECTLY FRANK (DRAMA DESK NOMINATION), BLUES IN THE NIGHT, AIN'T BROADWAY GRAND, ZORBA, CHICAGO, JEROME ROBBINS' BROADWAY (TONY AWARD, DRAMA DESK NOMINATION), and LES MISERABLES.
She has appeared in 3 shows for ENCORES: CARNIVAL, THE BOYS FROM SYRACUSE, and TENDERLOIN. Debbie has performed her nightclub act worldwide, from New York's RAINBOW AND STARS, 54 BELOW, and BIRDLAND to London's PIZZA ON THE PARK, to Atlantic City, with JAY LENO, HARRY ANDERSON, and the legendary GEORGE BURNS.
Marc Shaiman, award-winning composer, lyricist, orchestrator, and musician, has been Oscar nominated seven times (for "Mary Poppins Returns" (2), "Sleepless In Seattle", "Patch Adams", "The First Wives Club", "The American President" and "South Park-Bigger, Longer & Uncut"). He has received two Tony Award nominations (winning one for co-writing the score to "Hairspray" with co-lyricist Scott Wittman), five Grammy Awards nominations (winning one for The Original Cast Recording of "Hairspray"), twelve Emmy Awards (winning one for his work on Billy Crystal's Academy Award hosting), four Golden Globe nominations (including "The Star", song co-written with Mariah Carey), and two BAFTA nominations ("Sleepless In Seattle" and "Mary Poppins Returns"). Shaiman's other film work includes "Beaches", "When Harry Met Sally", Misery", "City Slickers", "The Addams Family", "Addams Family Values", "A Few Good Men", "Sister Act" (1 & 2), "George of the Jungle", "In and Out", "Hocus Pocus", "The Bucket List" and "Parental Guidance".
He served as an Executive Producer of the successful film adaptation of his Broadway musical "Hairspray." In addition to "Hairspray," his other original Broadway musical credits are the Tony-nominated "Martin Short: Fame Becomes Me", the Tony-winning "Catch Me If You Can", and "Charlie & The Chocolate Factory". Broadway concert credits are "Peter Allen-Up In One", Bette Midler's "Divine Madness", Ellie Greenwich's "Leader Of The Pack" and "Patti LuPone On Broadway." After a successful concert for The Actor's Fund, his musical "Bombshell," created as part of the television show "Smash," is now being developed into a future show.
Shaiman has co-produced and arranged Grammy winning recordings for music icons such as Bette Midler, Harry Connick Jr. and Mariah Carey, including the Grammy-winning recordings "The Wind Beneath My Wings" and "From A Distance." His television ventures include "The Sweeney Sisters" on SNL, countless award and talk show appearances with Billy Crystal, Neil Patrick Harris, Nathan Lane, Martin Short, Jenifer Lewis's "Jackie's Back", the Emmy-winning "SNL 40th," the aforementioned "Smash," and his proudest achievement for television, his collaboration with Bette Midler for her Emmy-winning appearance as his final guest on Johnny Carson's final Tonight Show.
Other performers with whom he has collaborated in concert, cabaret, film, and television include Jack Black, Will Ferrell, Kristen Chenoweth, Eric Clapton. Christine Ebersole Kathy Griffin, Allison Janney, Jennifer Holiday, Jennifer Hudson, Diane Keaton, Steve Martin, John Mayer, Audra McDonald, Barbra Streisand, Queen Latifah, and Robin Williams. At the legendary after-party for "SNL 40th," he jammed on stage with Taylor Swift, Paul McCartney, and Prince. In 2014 Shaiman & Wittman were celebrated by the New York Pops with a spectacular concert at Carnegie Hall. Marc was recently honored with the Ambassador Award by the Society of Composers and Lyricists in December 2018, and with the Icon Award at the Guild of Music Supervisors Awards in February 2019.
Photo Credit: Kevin Alvey

Christian Thompson, NaTasha Yvette Williams, Debbie Gravitte, Marc Shaiman, Hayley Pudschun

Debbie Gravitte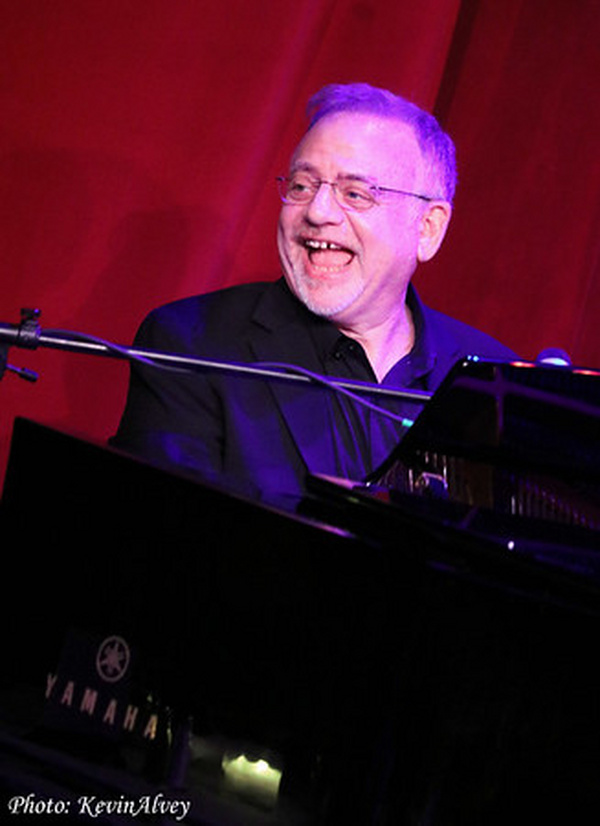 Marc Shaiman

Marc Shaiman

Marc Shaiman

Debbie Gravitte

Marc Shaiman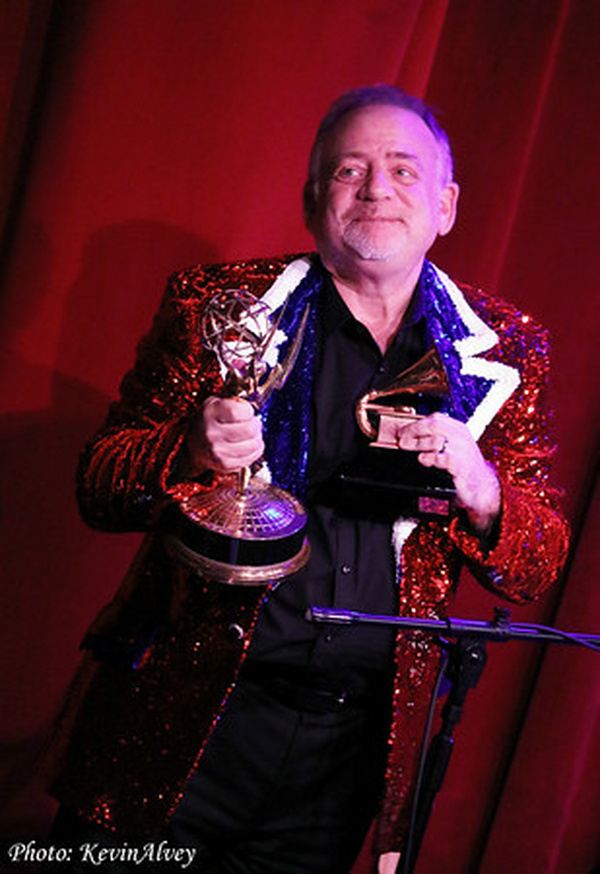 Marc Shaiman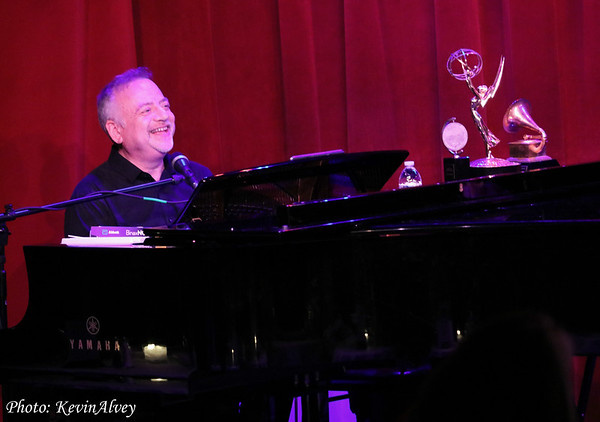 Marc Shaiman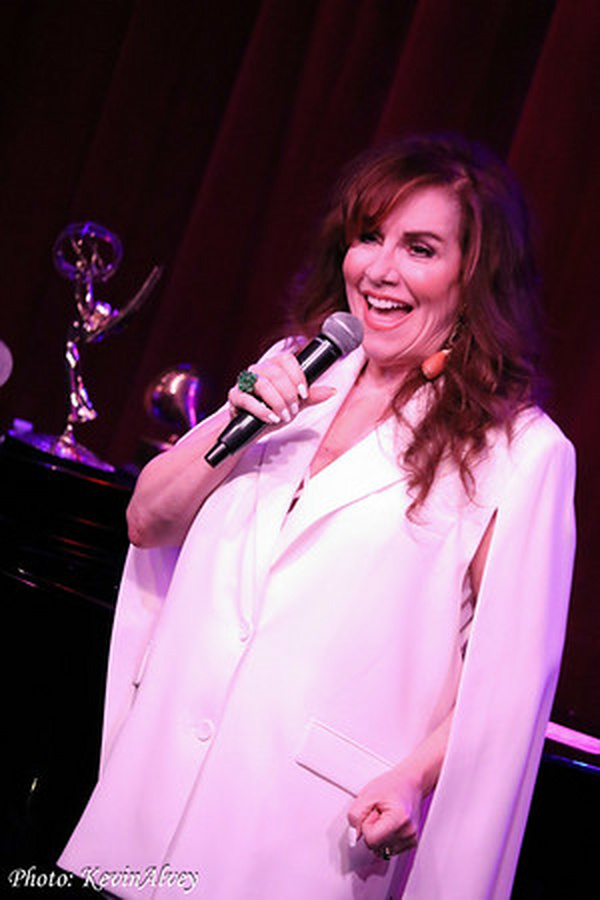 Debbie Gravitte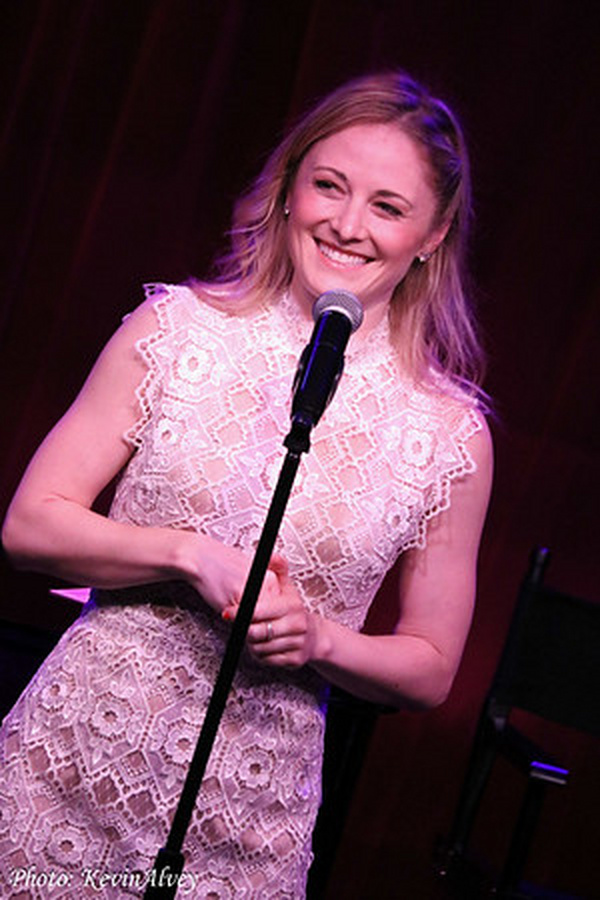 Hayley Podschun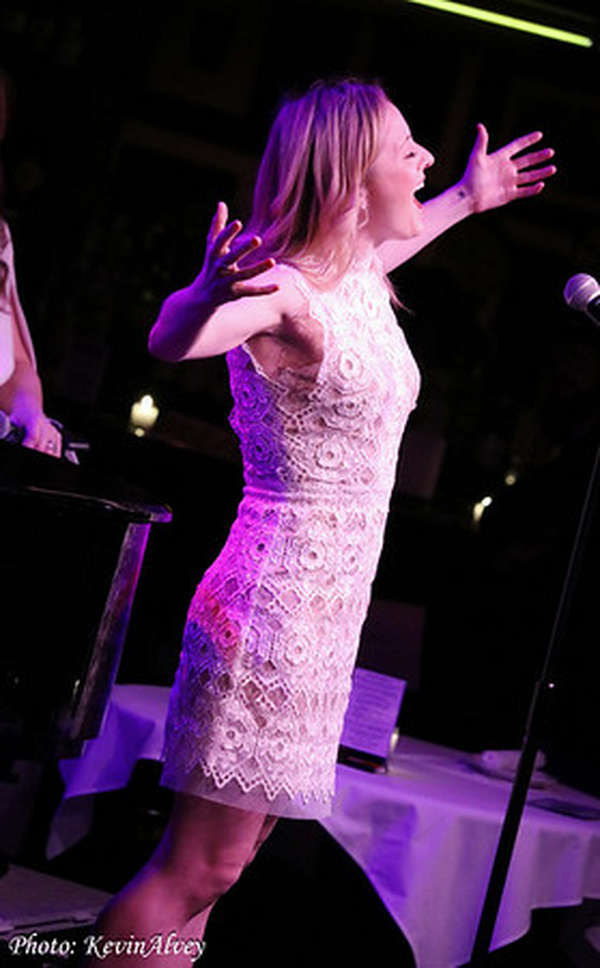 Hayley Podschun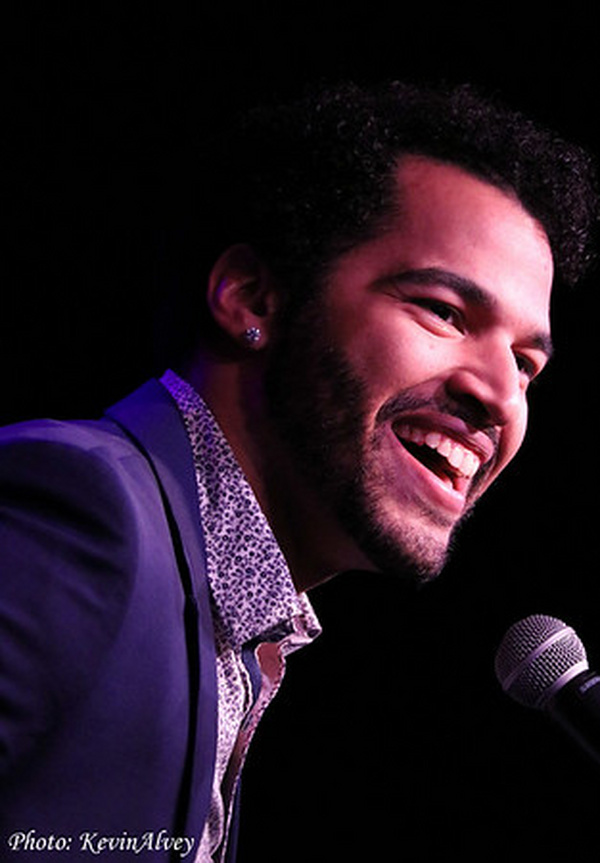 Christian Thompson

Christian Thompson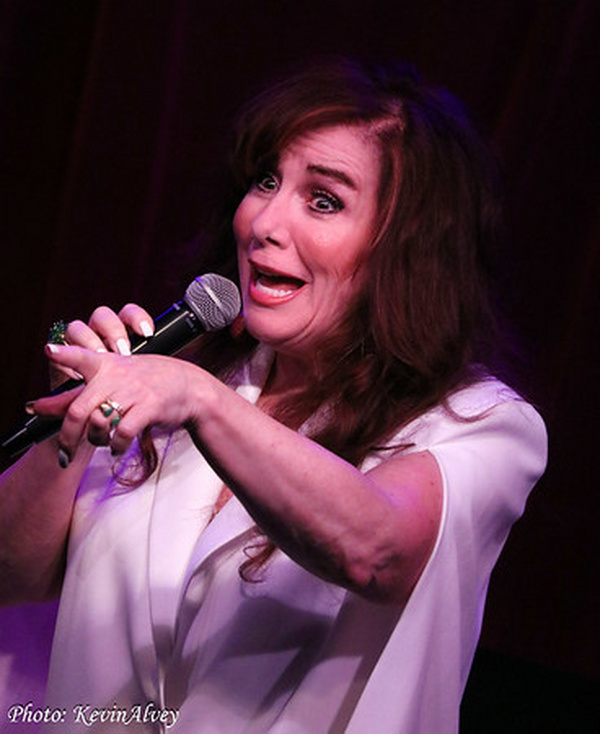 Debbie Gravitte

Hayley Podschun, Christian Thompson, Debbie Gravitte

Morgan Andrew, Ayanna Thomas, Torinae Norman, Abigail Hammond, Platt Pund, Debbie Gravitte, Marc Shaiman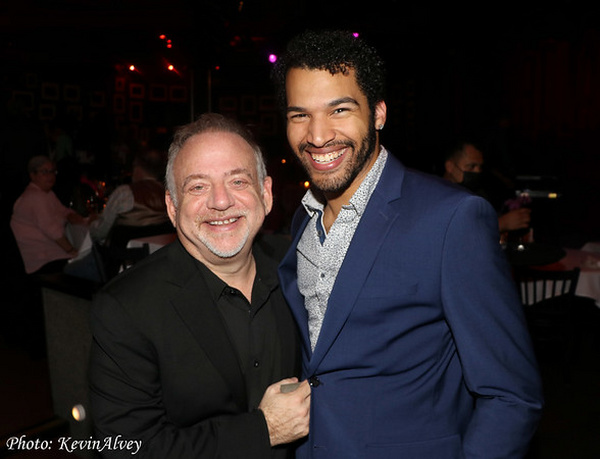 Marc Shaiman, Christian Thompson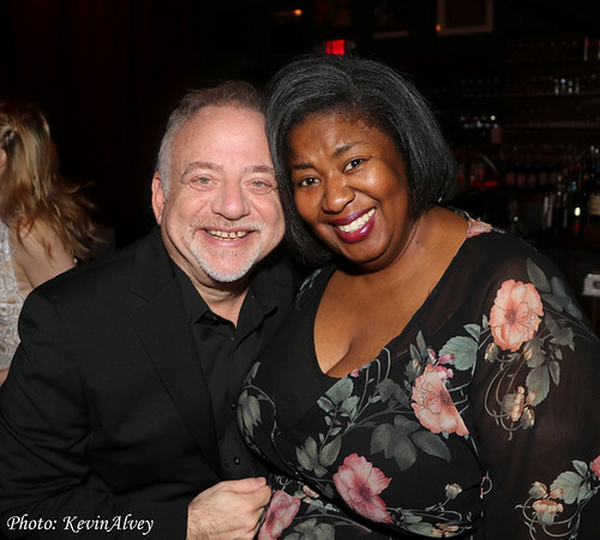 Marc Shaiman, NaTasha Yvette Williams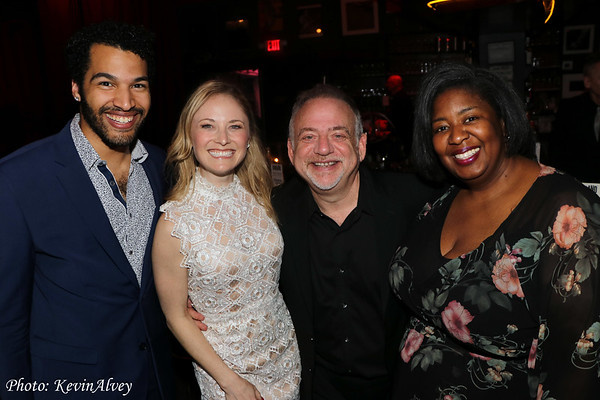 Christian Thompson, Hayley Podschun, Marc Shaiman, NaTasha Yvette Williams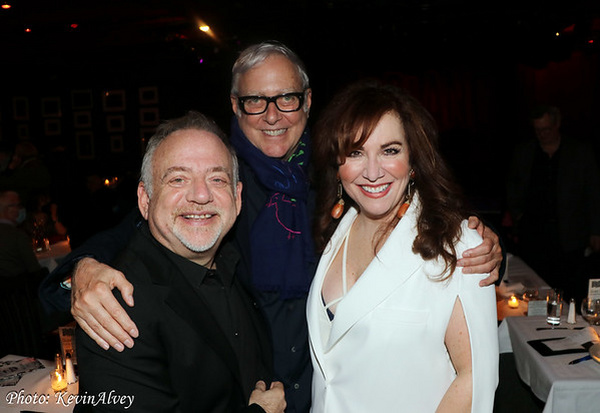 Marc Shaiman, Scott Wittman, Debbie Gravitte

Billy Stritch, Marc Shaiman, Debbie Gravitte, Jim Caruso, Louis Mirabal, Susie Mosher, Scott Wittman