Photos: Kristin Chenoweth and Desmond Child Drop By Victoria Shaw's Concert at Birdland Theater
It wasn't the Country Music Awards or Grammy Awards at the new Birdland Theater last night but it sure seemed like it. An overflow audience for the Victoria Shaw concert got a surprise as Victoria called up two of her friends who were in the audience........Desmond Child, and then Kristin Chenoweth each sang a number. Even Jim Caruso who has hosted every famous person on the planet whipped out his cell phone camera for this one.
Hosted by award winning songwriter Victoria Shaw, "Under The Covers" has become a favorite recurring highlight at Birdland, featuring a wide variety of top-selling songwriters and musical acts from across the pop, rock and country worlds, and offering intimate acoustic performances of huge hit songs - along with the little-known stories behind them. Victoria's very special guests were Steve Dorff and Roger Cook.
Victoria Shaw is a pop/country songwriter responsible for over 65 million cd sales! As a singer, she had the great opportunity to open for Garth Brooks in the historic 1997 Central Park concert. Victoria also wrote one of Garth's biggest hits of all-time, "The River." The two-time Emmy Award-winning composer also wrote "I Love The Way You Love Me" for John Michael Montgomery and "Nobody Wants To Be Lonely" for Ricky Martin and Christina Aguilera. Her songs have been recorded by Olivia Newton John, Boyzone, Faith Hill, LeAnn Rimes, Reba McEntyre, Tricia Yearwood, Billy Ray Cyrus, and Michael McDonald. She co-produced the debut cd for Lady Antebellum, which went double platinum, thanks to three hit singles, and was nominated for two Grammy Awards.
Newly inducted into the prestigious Songwriter's Hall of Fame in New York, Steve Dorff's career as a songwriter spans five decades and includes more than forty BMI awards, twenty Top 10 hits, twelve No. 1 hits, and an American Music Award. The Grammy and Emmy-nominated songwriter and composer has had songs recorded by more than four hundred artists from all genres of music, as well as twenty-eight movie scores and countless theme songs and placements on TV series. He has had #1 Records across 4 decades. Dorff's songs have been recorded by iconic artists such as Barbra Streisand, Celine Dion, Whitney Houston, Kenny Rogers, Anne Murray, George Strait, Garth Brooks, Dolly Parton, Willie Nelson, Dusty Springfield and countless others. A few chart hits include Rogers' "Through the Years," Murray's "I Just Fall in Love Again," Strait's "I Cross My Heart," and Eddie Rabbitt's "Every Which Way But Loose," the title track from Clint Eastwood's 1978 film. Dorff has composed TV music for shows such as Murphy Brown, Growing Pains, Murder She Wrote, Columbo, Reba, Spenser: For Hire, Just the Ten of Us, and The Singing Bee. His film contributions include songs and scores for Pure Country, Bronco Billy, Rocky IV, Tin Cup and Honky Tonk Man. Branching into stage productions, he wrote the music for the theatre production, Josephine. Dorff published the 2017 memoir, I Wrote That One Too...A Life in Songwriting from Willie to Whitney, and he enjoys performing his best-loved songs at venues across the country.
Roger Cook was born in Bristol, England, U.K. and is a veteran of the U.K. and U.S. music scenes. Cook has forged a long songwriting partnership with fellow Brit Roger Greenaway when they met as members of the group, the Kestrels in the 1960s. One of Britain's most prolific songwriting teams, Roger Cook and Roger Greenaway first came to prominence when the Fortunes recorded their composition "You've Got Your Troubles," a Top Ten smash in both the U.S. and U.K. The Fortunes released their follow-up hit, "This Golden Ring," and Gary Lewis & The Playboys scored an American Top Ten hit with "Green Grass," both Cook-Greenaway creations. David & Jonathan, Cook and Greenaway's alter ego, landed their biggest U.K. hit that summer with the Top Ten "Lovers of the World Unite," and the two subsequently began writing advertising jingles, most notably for Coca-Cola. In late 1967, Gene Pitney scored a Top Five U.K. hit with "Something's Gotten Hold of My Heart." In 1970, Cook and Greenaway wrote a Top Ten U.S. and U.K. hit for White Plains with "My Baby Loves Lovin'" and their "Home Lovin' Man" was also a U.K. hit for crooner Andy Williams. In late 1971, the pair's iconic Coke jingle was adapted into the pop song "I'd Like to Teach the World to Sing (In Perfect Harmony)" and became a hit for both the Hillside Singers and the New Seekers; the latter's version became the pair's first U.K. chart-topper as demand for their ad jingles skyrocketed. The Congregation had a U.K. hit in 1971 with a cover of David & Jonathan's "Softly Whispering I Love You." Other Cook and Greenaway hits include "Long Cool Woman in a Black Dress" with the Hollies, "I Was Kaiser Bill's Batman" with Whistling Jack Smith and "Here Comes that Rainy Day Feeling Again" with the Fortunes.
Article & Photos by: Stephen Sorokoff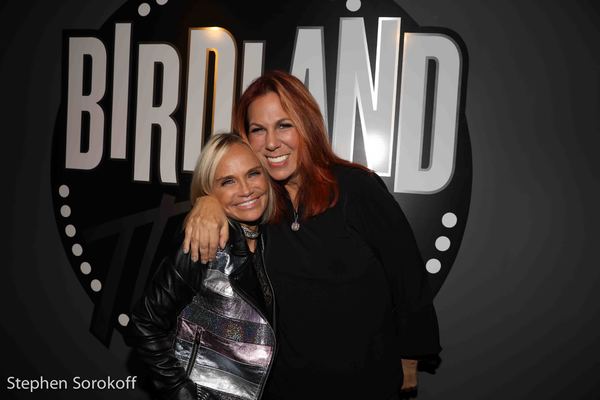 Kristen Chenoweth & Victoria Shaw

Victoria Shaw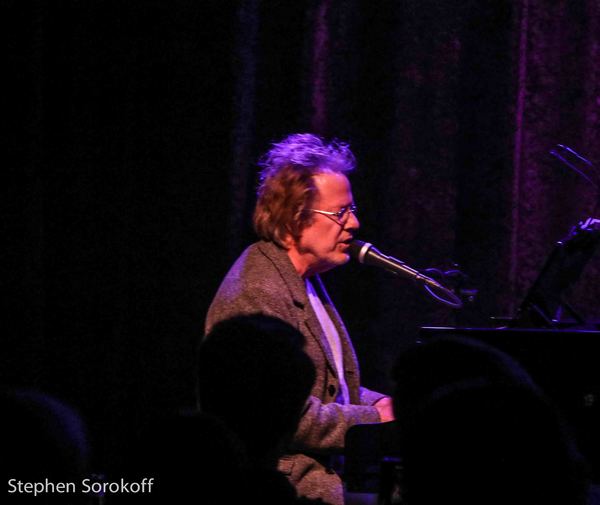 Steve Dorff

Desmond Child

Victoria Shaw & Kristen Chenoweth

Victoria Shaw & Kristen Chenoweth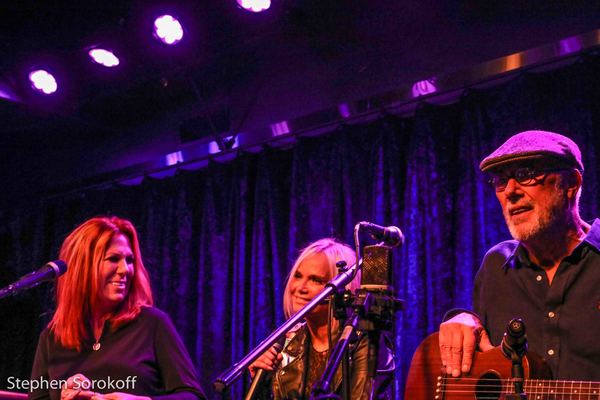 Victoria Shaw, Kristen Chenoweth, Roger Cook

Victoria Shaw & Kristen Chenoweth

Victoria Shaw, Ruby Locknar, Roger Cook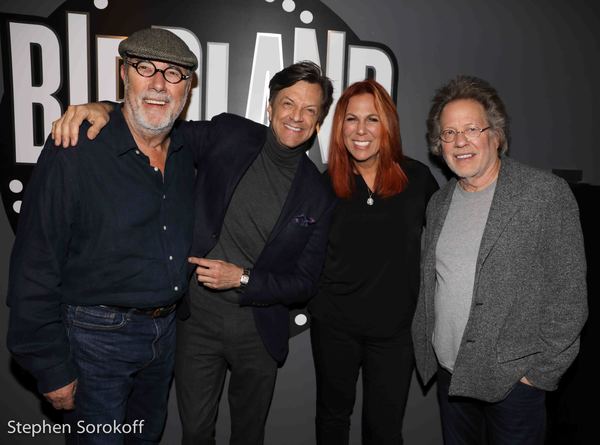 Roger Cook, Jim Caruso, Victoria Shaw, Steve Dorff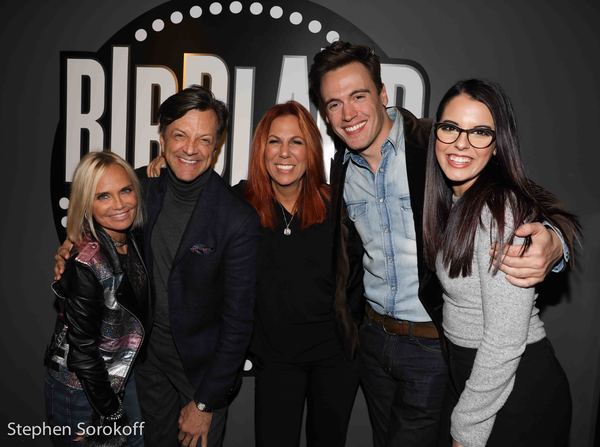 Kristen Chenoweth, Jim Caruso, Victoria Shaw, Erich Bergen, Ruby Locknar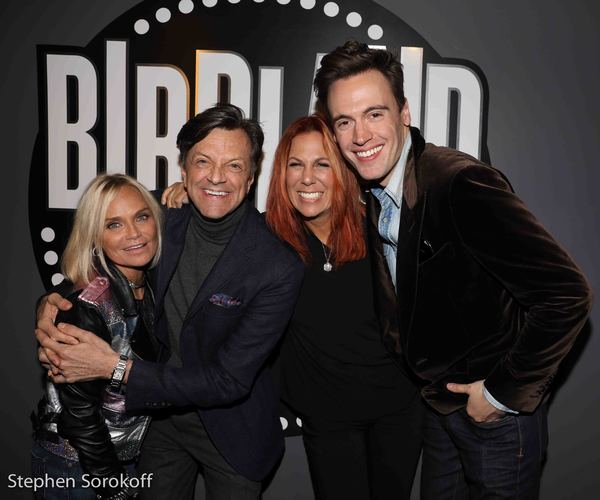 Kristen Chenoweth, Jim Caruso, Victoria Shaw, Erich Bergen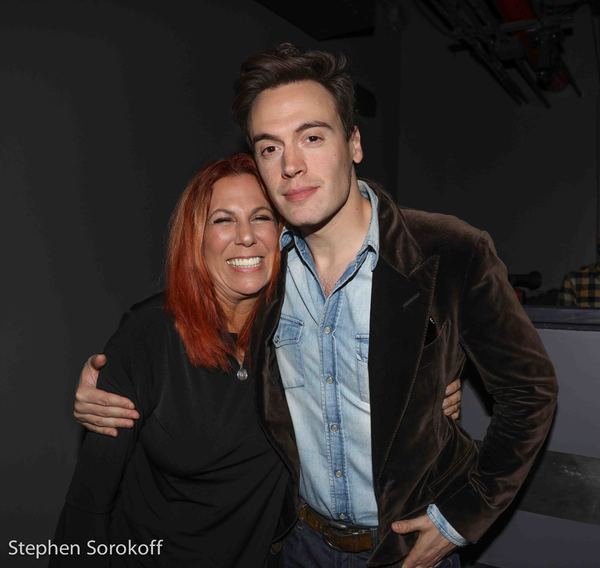 Victoria Shaw & Erich Bergen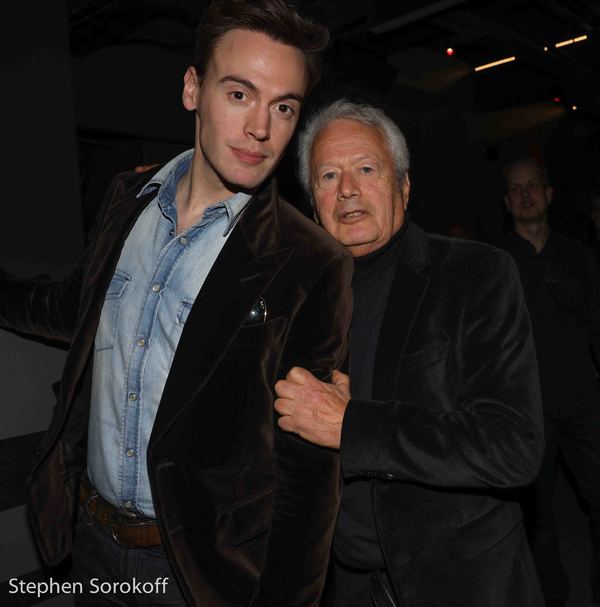 Eric Bergen & Stephen Sorokoff

Birdland Theater