Click Here for More Articles on IDINA MENZEL
Photos: Idina Menzel CD Party at Splash Bar
On Thursday, January 17, Idina Menzel, the Tony Award-winning Broadway actress from Wicked and Rent, recording-artist and recent star of Disney's Enchanted appeared live with host Scott Nevins at Splash Bar's "Campus Thursdays" party, celebrating the release of her new CD "I Stand." 
Menzel and Nevins held an audience-participation contest, searching the crowd for anyone who could sing the end of "Defying Gravity."  The crowd went wild as contestants hilariously attempted the challenge, only for Menzel herself to show everyone how it's supposed to be done. Following the contest, Menzel handed-out copies of her CD and joined hundreds of fans on the dance-floor.

Idina Menzel's highly-anticipated up-coming solo album "I Stand' will be released in-stores January 29! "I Stand" is a powerful collection of exquisite new songs written by the Tony Award winning actress, singer and songwriter. With Idina's one-of-a-kind soaring voice and the talent of legendary Grammy winning producer Glen Ballard, the final outcome is an album filled with pop tunes and heartfelt ballads—intimate yet universal stories of life, its challenges, relationships and of course - the subject of love.
SBNY / Splash Bar New York is located at 50 West 17th Street.

Photos by Mark Rupp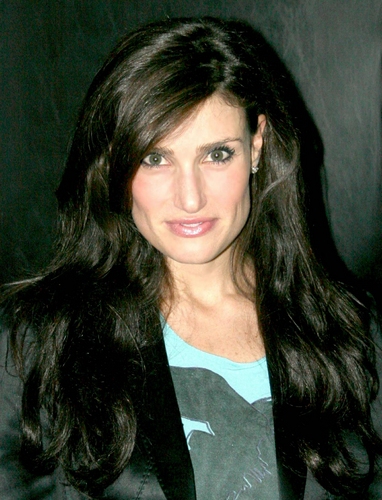 Idina Menzel

Idina Menzel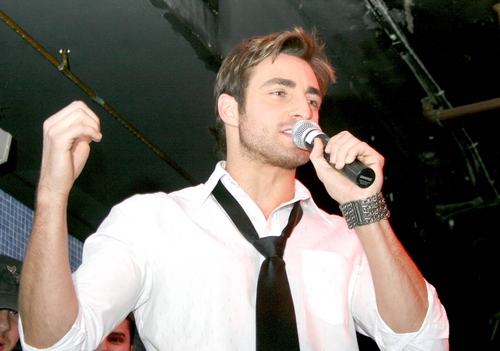 Scott Nevins begins the contest

Contestant and Scott Nevins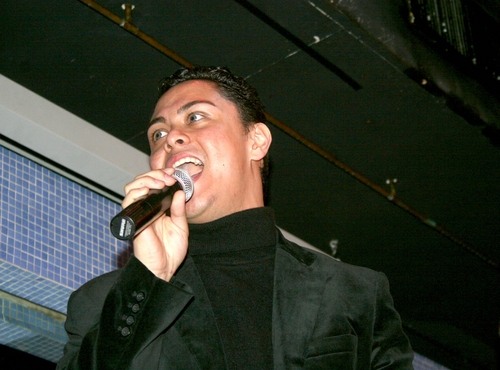 Another contestant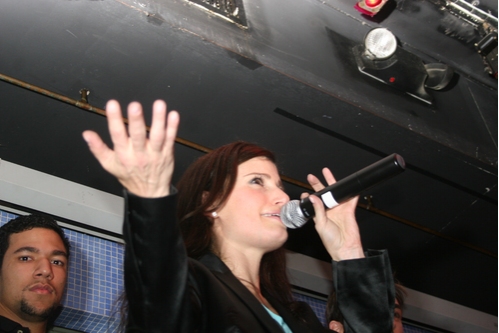 Idina Menzel talks to the crowd

Idina Menzel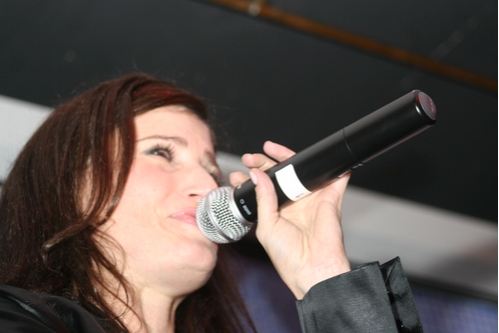 Idina Menzel singing "Defying Gravity"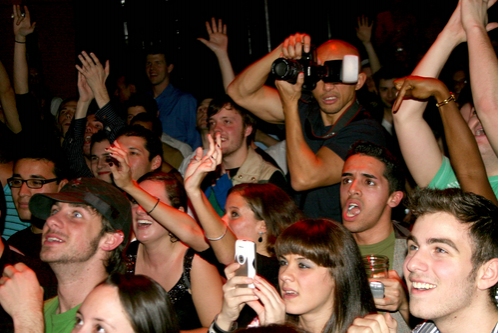 The crowd goes wild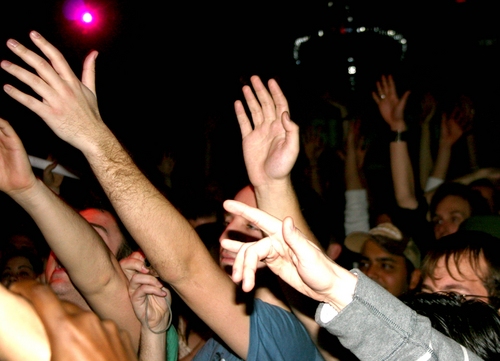 Thrilled fans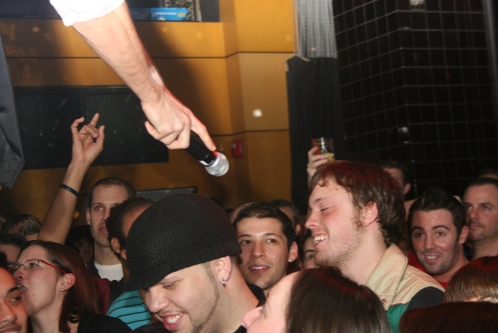 Audience members get into the action

The huge crowd of fans with Idina Menzel somewhere in the middle