Photo Coverage: Behind the Scenes of BROADWAY BY THE YEAR's 'Broadway Musicals of 1916-1940'
Author/critic Scott Siegel created BROADWAY BY THE YEAR for Town Hall, which he writes and hosts. Siegel takes audiences of all ages on a musical tour of the Great White Way, offering an entertaining verbal account of Broadway's history. Each evening celebrates the songs from Broadway shows of a selected year, sung by a cast of talented cabaret and Broadway performers.
On February 23, BROADWAY BY THE YEAR presented musicals from 1916-1940, welcoming an all-star cast including Karen Ziemba, Tonya Pinkins and more. Go behind the scenes below!
This marvelous program not only highlights favorite show-stopping numbers, it also features lesser-known gems. Years previously featured in the series include 1933, 1940, 1943, 1951, 1957 and 1964 and featured such stars as Liz Callaway,Heather MacRae, Davis Gaines, Sally Mayes, Bryan Batt, Chip Zien, Sharon McNight, Mark Coffin and others.
The critically acclaimed Broadway by the Year series fifteenth season will bring 100 years of Broadway history in four incredible evenings. Each show will cover a quarter of a century of Broadway tunes from shows including A Chorus Line, Annie Get Your Gun, Babes in Arms, Brigadoon, Cabaret, Candide, Dreamgirls, Follies, Funny Girl, Girl Crazy, Gypsy, Guys & Dolls, Into the Woods, La Cage Aux Folles, Lady Be Good, Kiss Me Kate, and more!
Each evening will feature an all-star cast singing and dancing through the glorious history of the Great White Way. Series creator, writer, and host Scott Siegel will be joined on stage by Tony nominees and winners, in addition to surprise special guest stars throughout the season.
Photos by Genevieve Rafter Keddy

The Ladies of The Broadway By The Year Chorus-Jenna Dallacco, Kristin Dausch, Mediline Hamlet, Mary Lane Haskell, Meredith Lesley, Bridget Ori, Samantha Owens and Housso Semon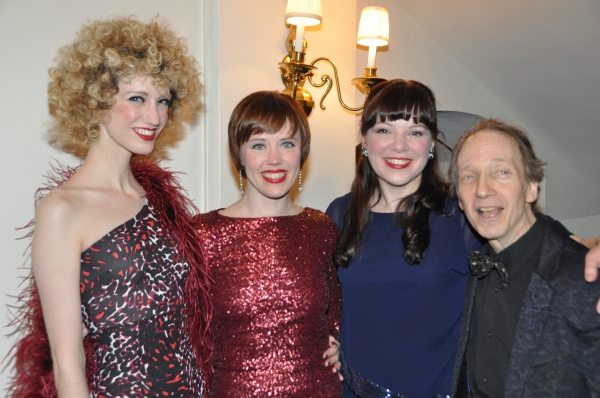 Oakley Boycott, Carole J. Bufford, Jillian Louis and Scott Siegel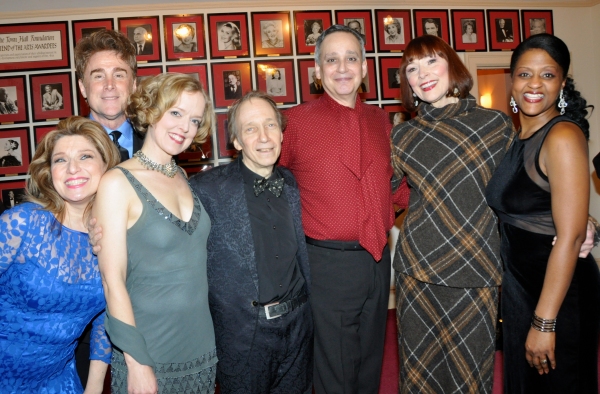 Liz Larsen, Sal Viviano, Nancy Anderson, Scott Siegel, Sidney Myer, Karen Akers and Lumiri Tubo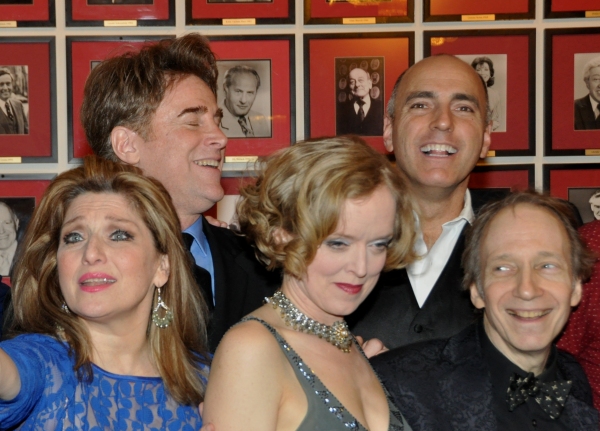 Liz Larsen, Sal Viviano, Nancy Anderson, William Michals and Scott Siegel

The Cast of Broadway By The Years-Danny Gardner, Stephen Bogardus, Oakley Boycott, Jillian Louis, Sal Viviano, Liz Larsen, Nancy Anderson, Chuck Cooper, Scott Siegel, William Michals, Sidney Myer, Karen Akers, Lumiri Tubo, John Easterlin, Josh Young Mindy Cooper (Director), John Bolton, Aleka Emerson, Carole J. Bufford , Karen Ziemba and the Broadway By The Years Chorus-Jenna Dallacco, Kristin Dausch, Madeline Hamlet, Mary Lane Haskell, Meredith Lesley, Bridget Ori, Samantha Owens and Housso Semon

Oakley Boycott, John Bolton, Jillian Louis, Liz Larsen, Sal Viviano, Chuck Cooper and Nancy Anderson

Sal Viviano, Nancy Anderson, Chuck Cooper, Scott Siegel, William Michals, Sidney Myer, Karen Akers and Lumiri Tubo

The Cast of Broadway By The Years-Danny Gardner, Stephen Bogardus, Oakley Boycott, Jillian Louis, Sal Viviano, Liz Larsen, Nancy Anderson, Chuck Cooper, Scott Siegel, William Michals, Sidney Myer, Karen Akers, Lumiri Tubo, John Easterlin, Josh Young Mindy Cooper (Director), John Bolton, Aleka Emerson, Carole J. Bufford, Karen Ziemba and the Broadway By The Years Chorus-Jenna Dallacco, Kristin Dausch, Madeline Hamlet, Mary Lane Haskell, Meredith Lesley, Bridget Ori, Samantha Owens and Housso Semon

The Cast of Broadway By The Years-Danny Gardner, Stephen Bogardus, Oakley Boycott, Jillian Louis, Sal Viviano, Liz Larsen, Nancy Anderson, Chuck Cooper, Scott Siegel, William Michals, Sidney Myer, Karen Akers, Lumiri Tubo, John Easterlin, Josh Young Mindy Cooper (Director), John Bolton, Maxine Linehan, Aleka Emerson, Carole J. Bufford, Karen Ziemba and the Broadway By The Years Chorus-Jenna Dallacco, Kristin Dausch, Madeline Hamlet, Mary Lane Haskell, Meredith Lesley, Bridget Ori, Samantha Owens and Housso Semon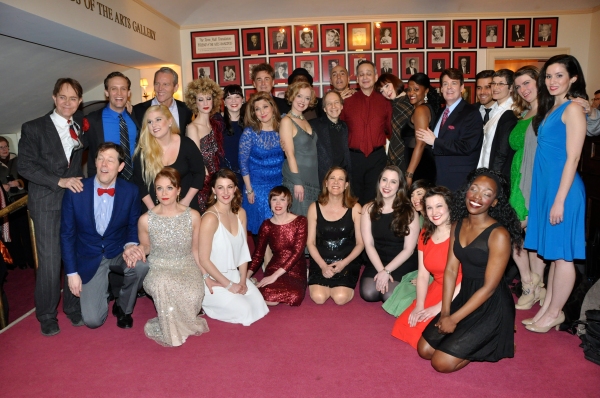 The Cast of Broadway By The Years-Steve Ross, Danny Gardner, Stephen Bogardus, Oakley Boycott, Jillian Louis, Sal Viviano, Liz Larsen, Nancy Anderson, Chuck Cooper, Scott Siegel, William Michals, Sidney Myer, Karen Akers, Lumiri Tubo, John Easterlin, Josh Young Mindy Cooper (Director), John Bolton, Maxine Linehan,Aleka Emerson, Carole J. Bufford, Karen Ziemba and the Broadway By The Years Chorus-Jenna Dallacco, Kristin Dausch, Madeline Hamlet, Mary Lane Haskell, Meredith Lesley, Bridget Ori, Samantha Owens and Housso Semon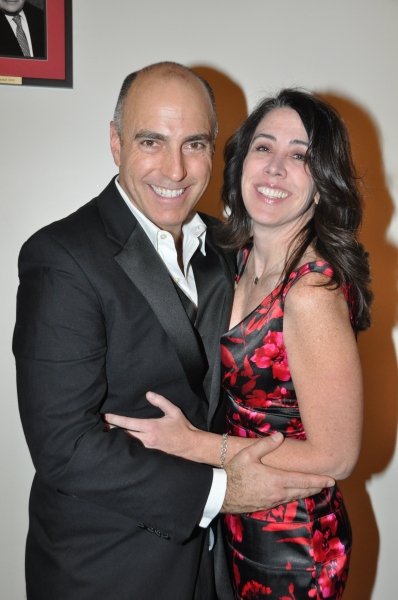 William Michals and Rene' Atchison

Sal Viviano and Liz Lasen

William Michals and John Easterlin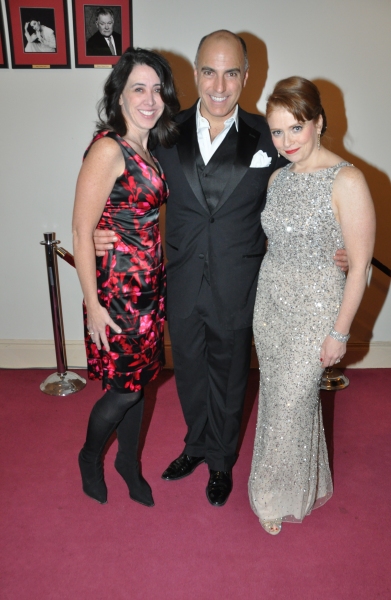 Rene' Atchison, William Michals and Maxine Linehan

Sal Viviano, Liz Larsen, Rene' Atchison and William Michals

Carole J. Bufford

Carole J. Bufford