Photo Coverage: 'Alive in the World' in Concert
Some of Broadway's bright young faces (and voices) lent their talents to a benefit earlier this week for the Twin Towers Orphan Fund, a charity that serves the education and health care needs of children who lost parents on 9/11. From the casts of the last two Tony-winning Best Musicals, Lea Michele (Spring Awakening) and Daniel Reichard (Jersey Boys) joined Melissa Errico, Adam Pascal and others in concert performances of Alive in the World on Sunday and Monday evening at the Zipper Factory in midtown Manhattan.
Alive in the World was seen at the 2006 New York Musical Theatre Festival, where it had a book and a cast of four. Composer/lyricist Paul Scott Goodman (Bright Lights, Big City) has since expanded the cast but stripped the show of dialogue, so it's now a song cycle about living and loving in post-9/11 New York. Greg Naughton, the only holdover from the NYMF production, and Toby Lightman completed the cast for the benefit concerts.
The benefit performances were directed by Kurt Deutsch of Sh-K-Boom/Ghostlight Records, who told BroadwayWorld there may eventually be a recording of Alive in the World. Lighting was by Herrick Goldman and sound design by Danny Erdberg. Musical director Jim Abbott played keyboards and headed a band composed of Jon Herington on guitar, Bobby Baxmeyer on guitar and keyboards, bassist Gary Bristol and drummer Gary Seligson.
For more information about the show, go to www.aliveintheworld.com. For more about the organization it benefited, visit www.ttof.org.
Photos by Adrienne Onofri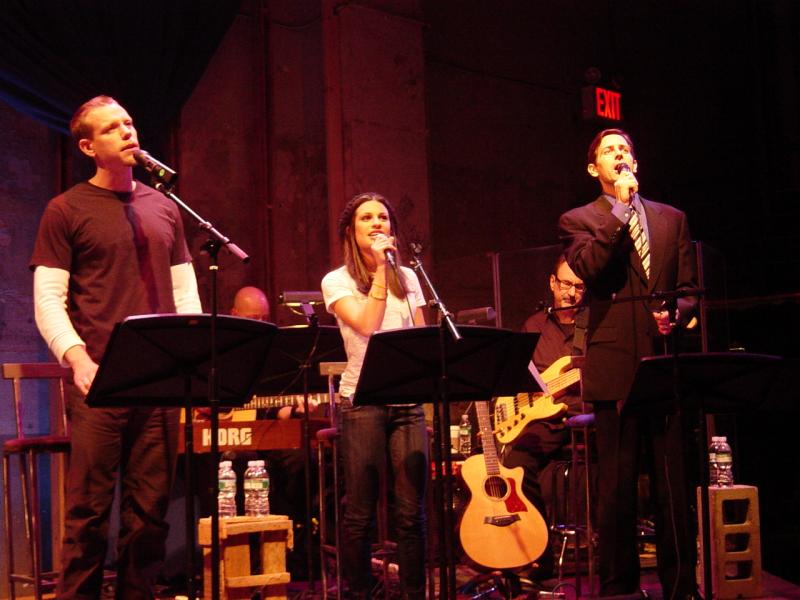 Adam Pascal, Lea Michele and Greg Naughton in the opening number, "Sing."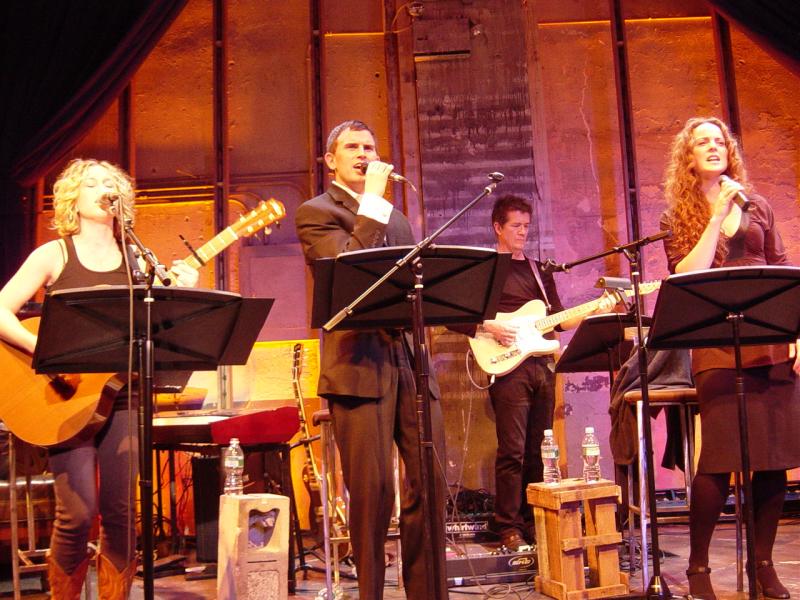 And at stage right: Toby Lightman, Daniel Reichard and Melissa Errico (with guitarist Jon Herington in back).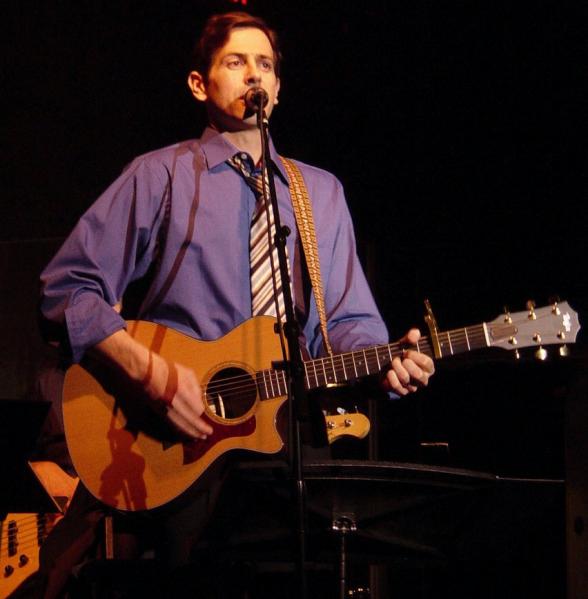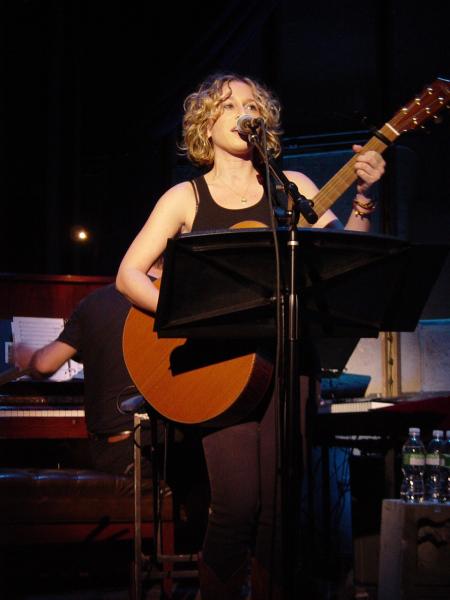 Greg Naughton and Toby Lightman accompanied some songs they sang. Singer/songwriter Toby Lightman has released a couple of albums and performed with such chart-toppers as Rob Thomas, Jewel and James Blunt. Naughton is also a singer/songwriter, with the groups Stark Naked Sole and RGB, as well as a stage and film actor.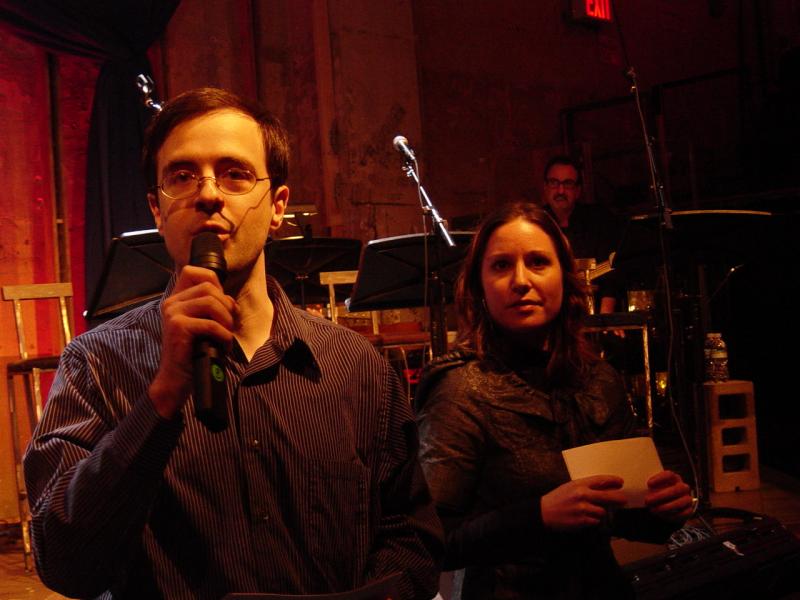 Producers Van Dean and Hillary Cutter of Van Hill Entertainment welcome the audience. "We all struggled to make sense of the senseless and come to terms with how to live our lives in a changed world," Dean said. "Paul Scott Goodman, being an artist and a student of the human condition, felt compelled to express himself in the way that he does best: through music."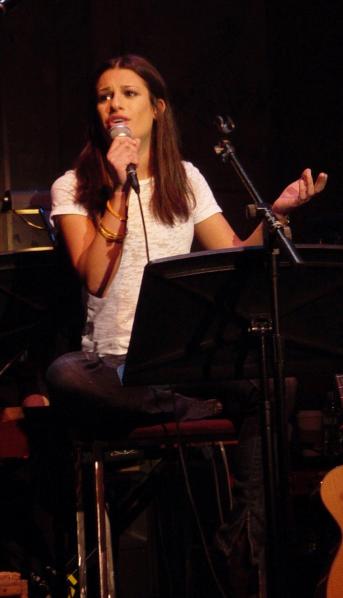 A shoeless Lea Michele portrayed a high school senior who seeks solace from the tragedy and her embattled parents by fooling around with boys.

Adam Pascal rocked out on "Alive in the World," "Take Away" and "Long Live New York."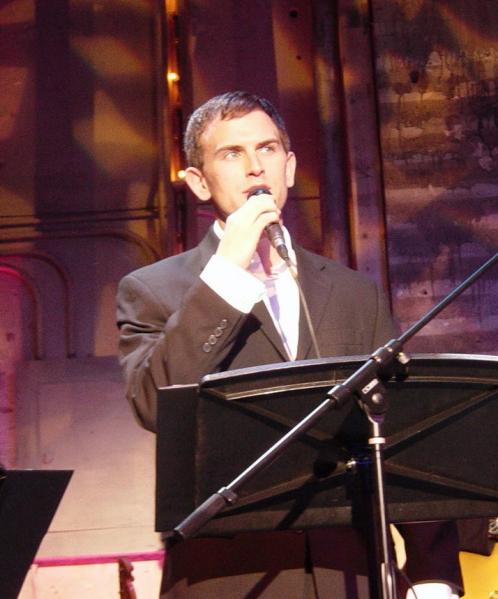 Daniel Reichard, soon to take the title role in Candide at New York City Opera, sang the part of an Army chaplain who ministers to the suffering at Ground Zero and in Iraq.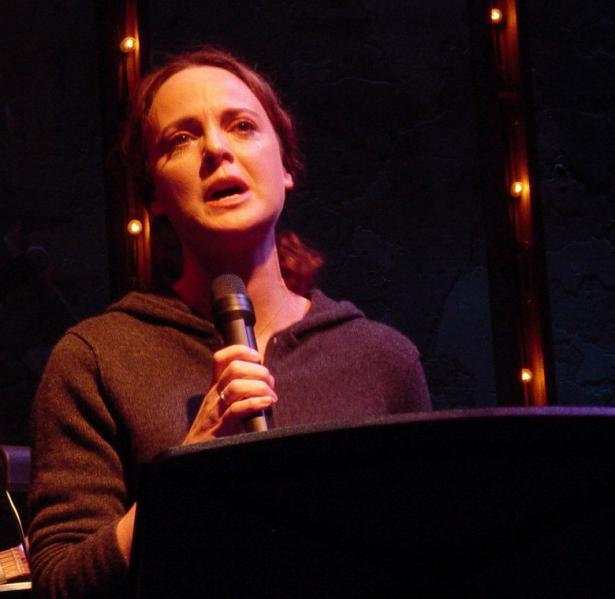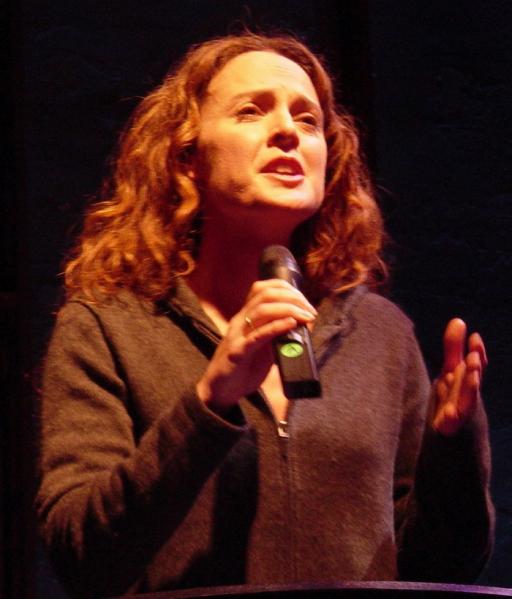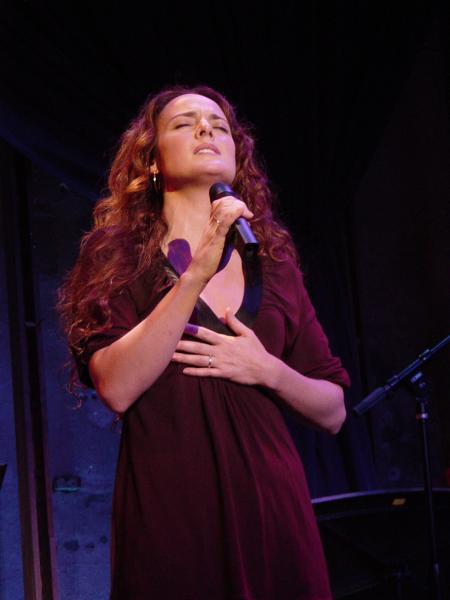 In her sequence of songs, Melissa Errico portrayed a widow passing from immediate grief to healing to trying to love again.

By the end, Melissa Errico's character Stella ventures out on a date with Sam, the stockbrocker played by Greg Naughton.

Adam Pascal's and Toby Lightman's artist characters also develop a relationship.

Adam Pascal, Lea Michele and Greg Naughton toward the end of the show, with musician Bobby Baxmeyer behind them.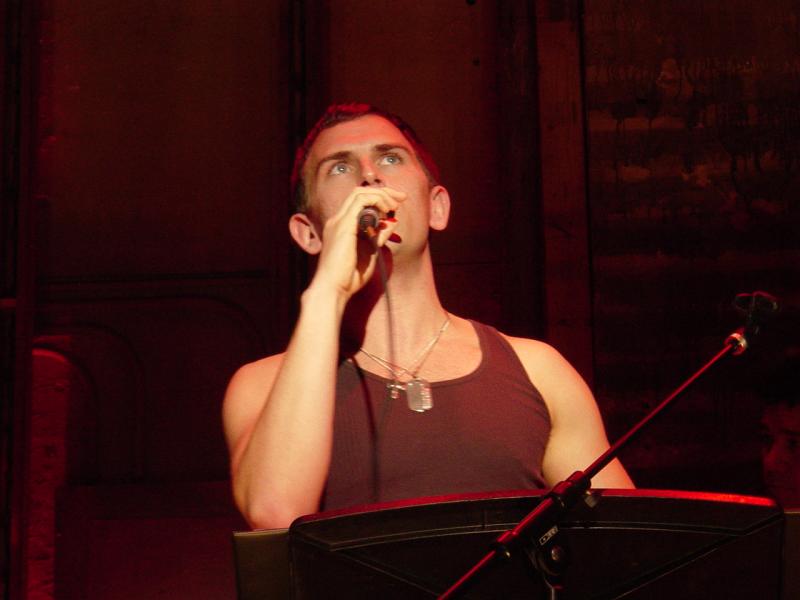 Daniel Reichard sings "Red Like Mine."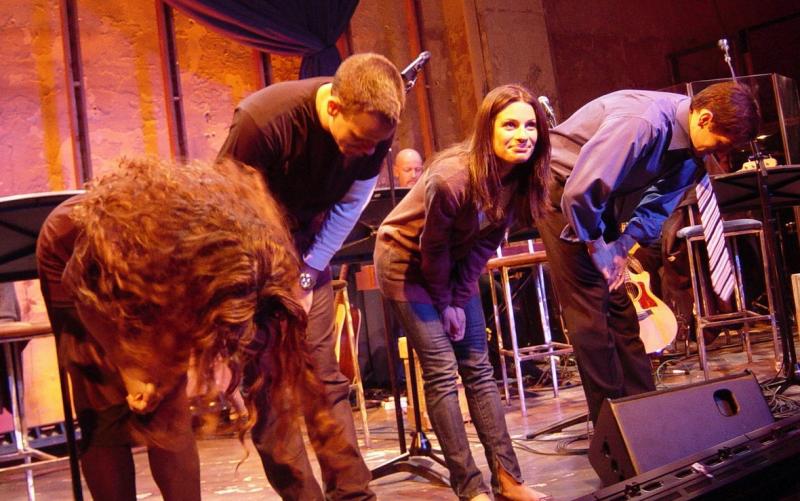 Curtain call

After the concert, the performers acknowledge the audience, who raised money for the Twin Towers Orphan Fund with their ticket purchases.
Related Articles
Adrienne Onofri has been writing for BroadwayWorld since it was launched in 2003. She is a member of the Drama Desk and has moderated panels (read more...)