Marquee Productions to Host LET'S BROADWAY: A New Cabaret Series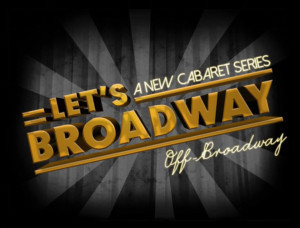 Marquee Productions, a company founded by Rodrigo Marques hosts this up and coming cabaret series. The company was founded in 2013 and has been gathering talented performers and outstanding artists from all over the world. Before founding Marquee Productions in New York, Mr. Marques has already established his career in performing, directing, and producing in Brazil. In this country, he founded Grito Theatre Co. that has been awarded "Best Theatre Company in South Brazil" four times by the Brazilian Actor's Equity Association.
Let's Broadway! A New Cabaret Series is an off-Broadway production that takes place in New York the last Sunday of each month. The show began in 2015 and since then it has become one of the largest, most celebrated cabaret musical shows in New York City.
Since its founding, the cabaret series has produced performers who have been and currently in regional, touring, off-broadway, cabaret productions such as Next To Normal, Hair, Beauty and the Beast, Legally Blonde, Motown The Musical, concerts at 54 below, The Town Hall, to name a few.
Last year, Let's Broadway! A New Cabaret Series paid tribute to Teri Ralston, the legendary Broadway star from Stephen Sondheim's Company, A Little Night Music, and Stephen Schwartz's The Baker's Wife. The tribute was attended by renowned agents such as Iris Grossman (Paradigm Agency, rep. Patti LuPone) and Judy Henderson (Judy Henderson Casting CSA).
Mr. Marques directs and produces powerful and genuine performances, a delight to the audience's senses. The seductive composition and direction of musical numbers triggers emotions where the audience experience connection and catharsis. Some of the most impressive performances in the shows are from Camila Vergasta, Pedro Coppeti, Tatiana Birenbaum (Brazil), Carla Costabile, Valeria Llaneza, Victoria Raigorodsky, Tobias Arizio, Lucia Ingold (Argentina) Cinderella Mayo (Philippines), Carolina Ide Carvallo (Chile) , Amelia Fei (Taiwan), Damien Alix-Souhabi (Canada), Kira Leiva (Australia).
Having a multicultural and triple threat cast, the performers have exceeded expectations by showing versatility. As for the international casts of Let's Broadway, they have truly showed their excellence and make known to the world that music is beyond borders, making known a common, universal language and carrying a message of diversity.
Catch the cast of Let's Broadway! A New Cabaret Series every last Sunday of the month at The West End Lounge, 8pm. For more information visit marqueeproductions.net
More Hot Stories For You