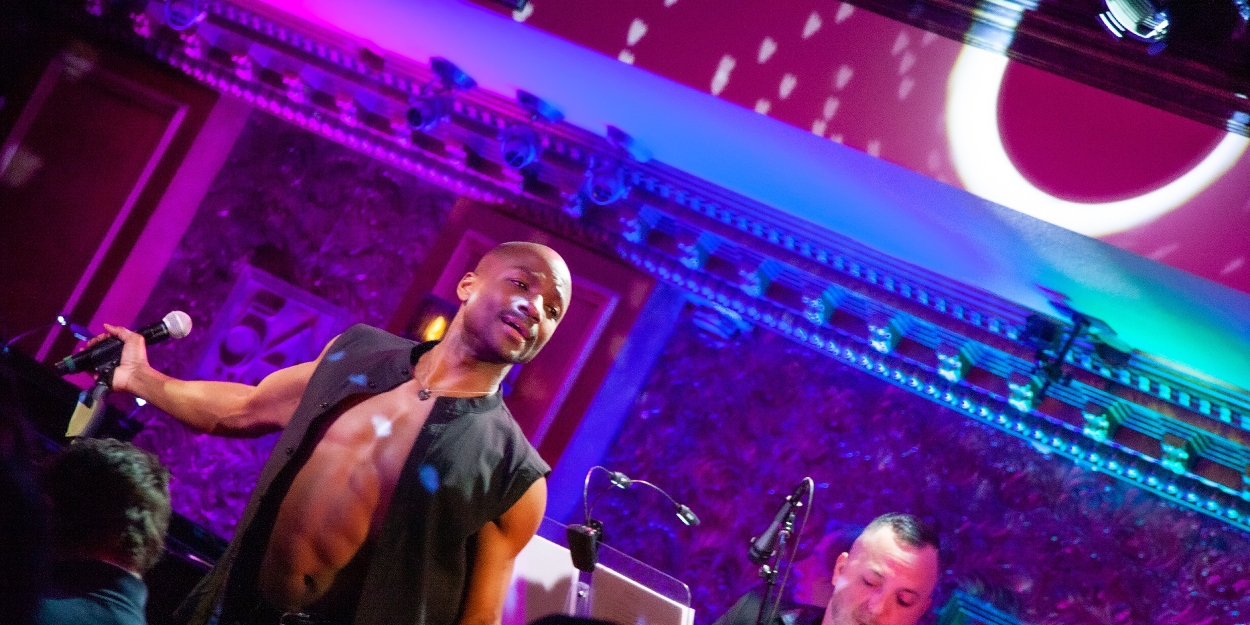 Review: Midtown Club Has A Secret With A "Shady" Past As Disco Returns To Studio 54 With TURN THE BEAT AROUND at 54 Below
Step Down To The VIP Lounge, Where Studio 54's Past Comes Back To Life…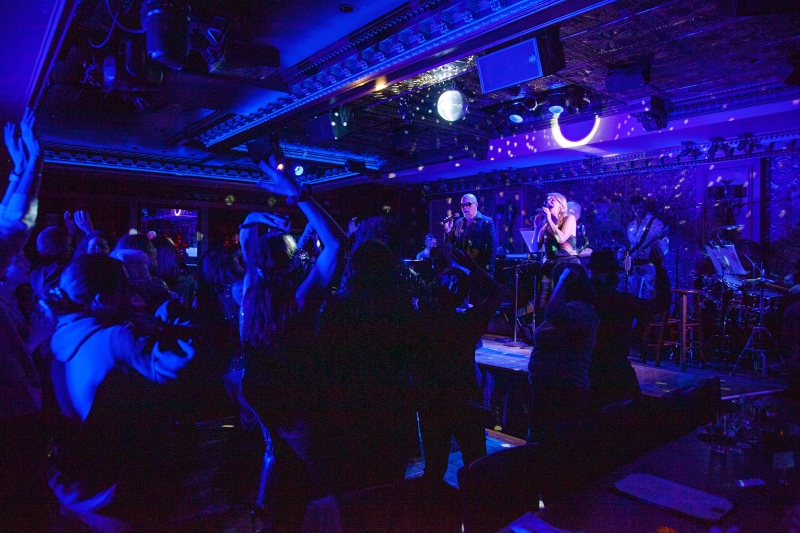 Heigh-Ho, My Merry Rainbow readers! Bobby Patrick, your RAINBOW Reviewer here. Putting the silent T in cabareT to bring you ALL the Tea!
So, my lambkins, 54 Below has a dirty little secret, and that dirty little secret is they are bringing those halcyon dirty days of disco back to Studio 54. One Wednesday a month from now until June 7th, so far, everybody's fave cabaret nightclub will be pulling the restaurant tables aside, rolling out a dance floor, as the entire basement remembers to TURN THE BEAT AROUND. For those who may not know, the space that is 54 Below now was once the uber exclusive VIP Loung of that biggest and naughtiest of disco palaces, Studio 54, and, my dear ones, if THOSE walls could talk!! Anyway, TURN THE BEAT AROUND (TTBA) is an evening of dancing to the disco beats and is the brainchild of NYC's great show producer/director, Scott Coulter, himself one of our nightlife's most honored and revered vocalists, whose Spot On Entertainment Co. branches out across the globe, bringing musical extravaganzas to the far corners. This past Wednesday, Scott was joined for TURN THE BEAT AROUND by a star-studded cast of singers from on and Off The Broadway including: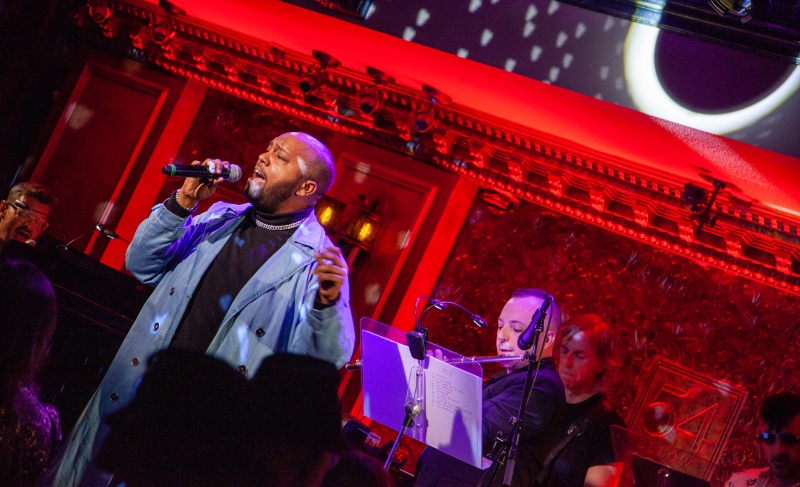 Susan Agin (The DIVA Project)
Scott Coulter (Music of the Knights)
Tyce Green (Jesus Christ Superstar)
Jessica Hendy (CATS, Aida, Walking With Bubbles)
Blaine Alden Krauss (Hamilton)
Lorinda Lisitza (Mother Courage And Her Children)
Anthony Murphy (The Devil Wears Prada)
Kelli Rabke (Children of Eden)
Devin L. Roberts (Disney's The Lion King)
Mike Schwitter (The Book of Mormon, West Side Story)
And Muscians
Michael Holland - Music Director/Piano/Vocals
Matt Scharfglass - Bass
Larry Lelli - Drums
Jeremy Clayton - Wood Winds/Vocals
Thad DeBrock - Guitar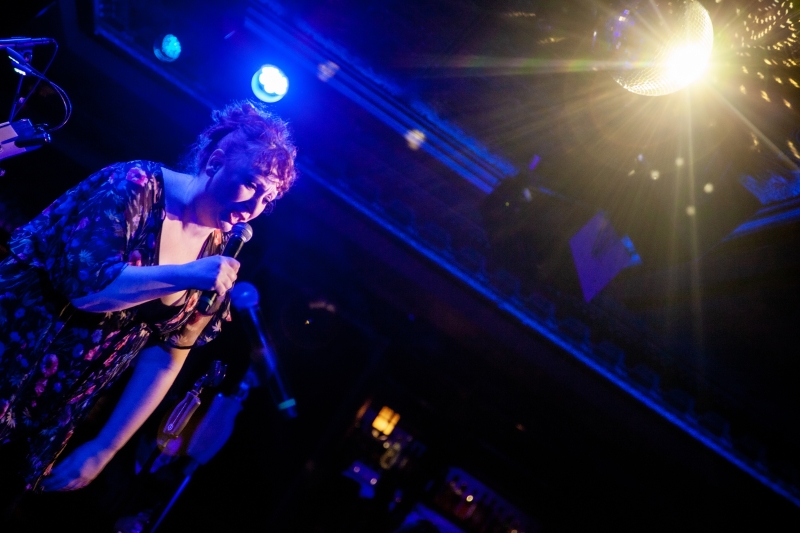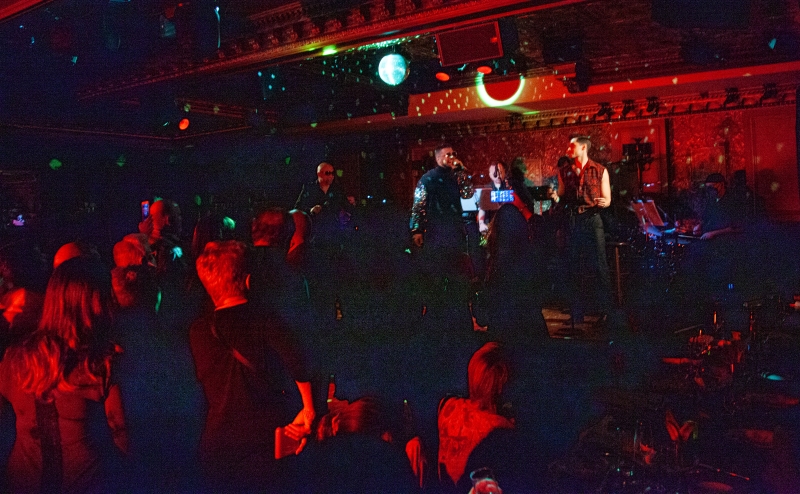 Now, one of the coolest parts of the TTBA evening was watching the pre-show, where Emmanuel Pierre Antoine himself (whose self-named dance studio on 37th Street trains all comers in all styles) conducted a disco dance class for the game audience members who wanted to get the most out of the evening. Watching Pierre work with the crowd, showing them classic steps of the classic era was a joy, and as entertaining as it was uplifting. Pierre knows how to pull people in and get them to move and bring out the fun for everyone. But that was just the warm-up. Once the music started, it did not stop, from the first note of Coulter's rousing DISCO INFERNO to the full cast raising the roof on LAST DANCE, it was a night to behold and to hear. Every member of the cast listed above brought IT and brought it big. This writer's fave, Blaine Alden Krause, was in exceptional voice, especially on the era's anthem YOU MAKE ME FEEL (MIGHTY REAL), but there were new voices for Bobby, as well, that blew our little ears away, like - Devin Roberts (OO LA LA) who killed it on FUNKY TOWN, and young Tyce Green, who was decked out and a total disco time machine with his rendition of HOT STUFF. Other faves included fireball Kelli Rabke, who raised the roof on GOT TO BE REAL, and her fellow ginger powerhouse, Lorinda Lisitza, who, when she belted out I LOVE THE NIGHTLIFE, the whole city believed her.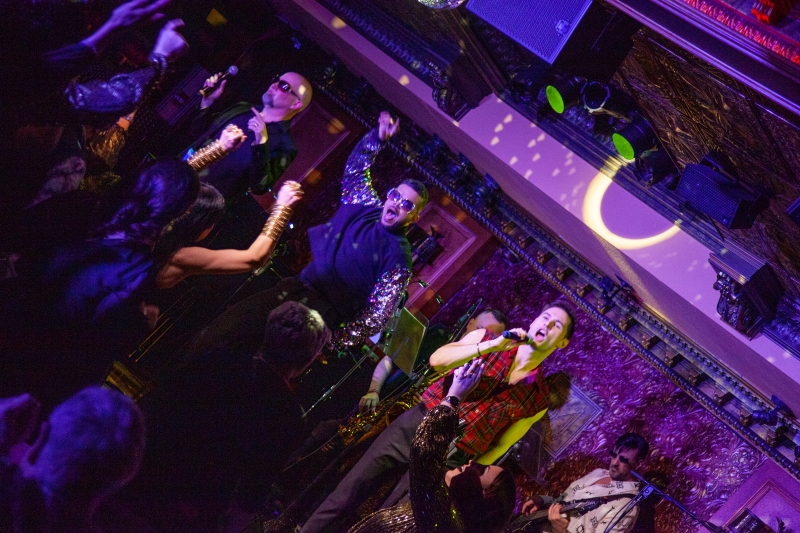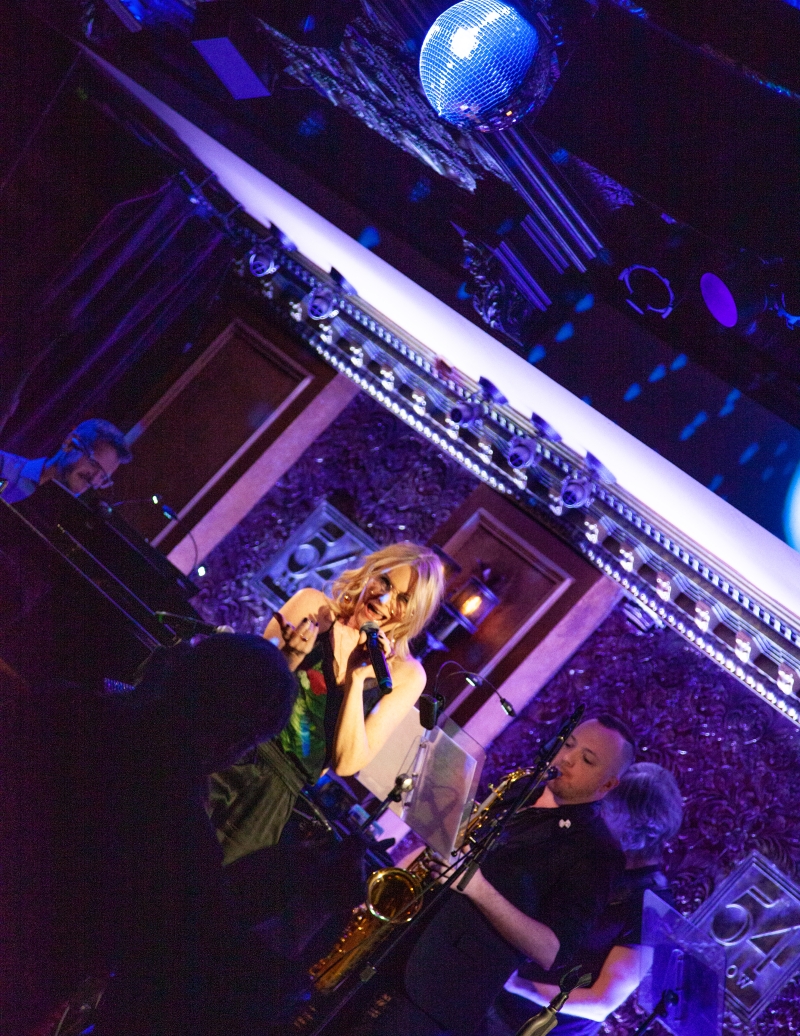 In all, my lovely rainbow tribe, if retro is your thing, or if you're just curious about this night of dancefloor madness that really does recall Studio 54's 70s & 80s magic, you can't go wrong with this offering from the king of all discos. But that's not all... everyone is encouraged to immerse themselves in the experience, not only in the music and dancing but in period(ish) attire, and the disco duck that glitters up the dance floor with the best outfit wins FABULOUS prizes - so what is not to love? There's great food, great drinks, great music, and great dancing with other retro fans and fierce Broadway performers. So, if you're just looking for something different for your mid-week party, 54 Below's TURN THE BEAT AROUND was an amazing time and Bobby gives this one his full...
5 Out Of 5 Rainbows
TTBA Schule Now-June 7 is two shows each on:
Wed, Mar 1:7:00 pm / 5:30 pm
Wed, Mar 1:9:30 pm / 9:00 pm
Wed, Apr 5:7:00 pm / 5:30 pm
Wed, Apr 5:9:30 pm / 9:00 pm
Wed, May 3:7:00 pm / 5:30 pm
Wed, May 3:9:30 pm / 9:00 pm
Wed, Jun 7:7:00 pm / 5:30 pm
Wed, Jun 7:9:30 pm / 9:00 pm
Get Your Tickets: HERE
All Photos By My Boss, Stephen Mosher