GIRL, GET YOUR MIND RIGHT!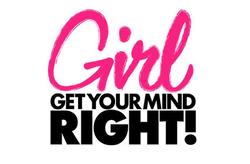 Girl, Get Your Mind Right! is a new MTV series-featuring author, blogger and relationship expert, Tionna Tee Smalls. Tionna's mission is to help girls get their minds right with any relationship or dating issue they may have. In each episode, Tionna works with one subject, finds out what their specific problem is and then guides them with her own set of key rules. With her tell-it-like-it-is approach, Tionna hopes to set her subjects straight and improve their love lives.
Girl, Get Your Mind Right! will cover a range of topics including the girl who always picks the wrong guy, to the girl who constantly makes herself too available. Tionna sets out to get the real deal behind the girls' problems by meeting with them in their hometowns, going to their homes, talking to their friends, and touring their bedrooms or apartments.
Once she has a handle on her subject's issues, Tionna confronts each girl's problems head on. Tionna sits her down for a heart to heart and dishes out some straight up dating advice that she may or may not want to hear. Tionna then takes the subject to get a makeover that could either be a full head to toe transformation or something more along the lines of a 'make-under' for that girl who over-does it.
She'll surprise the subject on her date, give some final pointers and call her out on what she's doing wrong. After the date, the subject sends Tionna a video message with an update her progress... or a confession that she's gone back to her old ways.