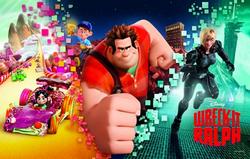 For well over a century the National Geographic Society has been synonymous with pioneering expeditions, groundbreaking discoveries and breathtaking imagery of world cultures and exotic locations. In celebration of the iconic yellow border
Latest Tweets from NatGeoChannel
8/4 @ 2:00 PM

NatGeoChannel - The longest living shark species we know of, Greenland Sharks are found in colder waters around Canada, Iceland, an… https://t.co/pd8XogazMa

Retweet | Reply | Original Link
8/4 @ 9:23 AM

NatGeoChannel - NASA astronauts Doug Hurley and Bob Behnken have splashed down in the Gulf of Mexico after becoming the first peopl… https://t.co/XF3sOgnpsQ

Retweet | Reply | Original Link
8/3 @ 2:00 PM

NatGeoChannel - #Sharkfest host @Kenny_Mayne breaks down a nail-biting matchup between a hammerhead shark and a stingray. https://t.co/EK1mVJN2Um

Retweet | Reply | Original Link
8/3 @ 11:58 AM

NatGeoChannel - #TheLastIce tells the story of the Inuit communities fighting to protect a rapidly changing Arctic that has been th… https://t.co/gDb3Khkir5

Retweet | Reply | Original Link
8/3 @ 10:47 AM

NatGeoChannel - 'Blood on the Wall' Trailer: 'Restrepo' Team Uncovers Murder and Corruption in Central America https://t.co/UkhPlmtZ3W via @indiewire

Retweet | Reply | Original Link
Latest Articles About Drain The Ocean on National Geographic Channel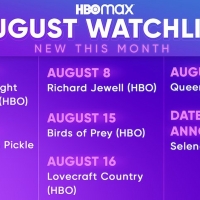 HBO Max Shares August 2020 Highlights
by TV News Desk - July 20, 2020
From blockbuster films to star-studded new original series, there's plenty of content to enjoy this August on HBO Max....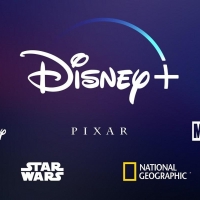 Disney+ Announces Featured Content, Including MARY POPPINS, THE LITTLE MERMAID & More!
by BWW News Desk - October 14, 2019
Today, The Walt Disney Company announced its full slate of movies and television series that will be featured on its new streaming service, Disney+....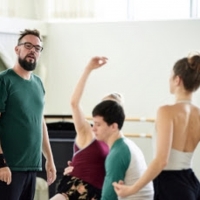 San Francisco Ballet Gives World Premiere Performance Of Trey McIntyre's THE BIG HUNGER
by BWW News Desk - August 16, 2019
San Francisco Ballet (SF Ballet) presents the world premiere of Trey McIntyre's The Big Hunger, his third ballet for the Company, on February 13, 2020 at the War Memorial Opera House. Inspired by the a?oebig hungera?? and a?oelittle hungera?? philosophies of the bushmen of the Kalahari Desert and se...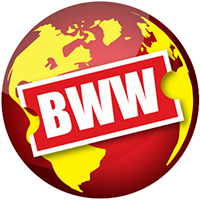 Yale Rep Presents GOOD FAITH By Karen Hartman, Directed By Kenny Leon
by BWW News Desk - December 13, 2018
Yale Repertory Theatre will present the world premiere of Good Faith: Four Chats about Race and the New Haven Fire Department by Karen Hartman, directed by Kenny Leon, February 1-23, 2019 at Yale Repertory Theatre (1120 Chapel Street). Opening Night is Thursday, February 7....

Producer, Musician And Songwriter Soul Island Shares Debut Single 'Ocean'
by BWW News Desk - October 02, 2018
Italian-born, London-based producer, musician, and songwriter Daniele De Matteis aka Soul Island will be releasing his first single 'Ocean' on the 5th October, taken from the upcoming LP, 'Shards' expected for 7th December via Loyal To Your Dreams. The album's mixing and post-production duties were ...

American Repertory Theater Announces 2018/19 Season
by BWW News Desk - May 21, 2018
American Repertory Theater (A.R.T.), under the leadership of Terrie and Bradley Bloom Artistic Director Diane Paulus and Executive Producer Diane Borger, is pleased to announce its 2018/19 programming, including subscription offerings, A.R.T. Breakout, Live @ OBERON, and Afterglow @ OBERON....

Socially Relevant Film Festival NY Celebrates Fifth Annual Edition With A Selection of VR and 360º Films
by TV News Desk - February 20, 2018
SR Socially Relevant Film Festival is New York City's premier international film festival dedicated exclusively to social issues. Showcasing a lineup of 70 narrative features, documentaries, shorts, and VR/360º videos from 35 countries, the festival is as diverse as the city itself. SRFF 2018 will b...

La MaMa Presents SERIES OF ONE
by BWW News Desk - January 24, 2018
La MaMa presents the return of Series of One, a platform for provocative, challenging solo performances centered on storytelling and personal narratives. The four courageous artists this year are Blake Sugarman, John Jarboe, Marina Celander and Megan Metrikin. They exemplify La MaMa's mission of con...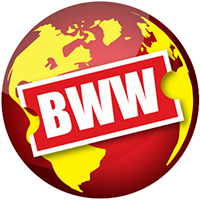 New Healthy Salade Niçoise Recipe now Available from Grand Velas Riviera Nayarit's 2017 Wellness Getaway, October 4-7, 2017
by BWW News Desk - September 30, 2017
The 'Beyond All-Inclusive, Beyond All Compare' Grand Velas Riviera Nayarit announces the 2017 Wellness Getaway inclusive of industry leaders, healthy cooking classes, Spa Atelier workshops, juice therapy, therapeutic concerts, and sunrise yoga among other mindful wellness activities. Award-winning c...
THE FRIDAY FIVE: THE TAMING's Clarke and Divine
by Jeffrey Ellis - October 02, 2015
Tennessee Women's Theater Project launches its 2015-16 season with the fast-paced, irreverent comedy The Taming by Lauren Gunderson. The production opens tonight at Nashville's Looby Theater, running weekends through October 18. Which means it's a matter of perfect timing for actress Colette Divine ...
Horse Trade to Host 6th Annual FIRE THIS TIME Festival Next Month
by BWW News Desk - December 11, 2014
Now in it's sixth season, The Fire This Time Festival will welcome seven new playwrights into the family, January 19-February 8 at The Kraine Theater (85 East 4th Street between 2nd Avenue and Bowery). These playwrights will present an evening of ten-minute plays, each inspired by one of Alex Harsle...