This half-hour comedy hits the streets of NYC, luring unsuspecting contestants to push their personal limits for cash. By never wasting money on fancy lights, stages or expensive props, hosts David Magidoff and Derek Gaines bring the savings to the people with truly
Latest Articles About Broke A$$ Game Show on MTV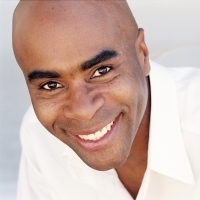 The Marsh Berkeley Extends THAT DON REED SHOW
by BWW News Desk - July 24, 2019
The Marsh Berkeley announces the extension of That Don Reed Show created by acclaimed comedian/playwright, Theatre Bay Area (TBA) 2018, 2017 nominee, and 2016 TBA winner Don Reed. Saturday Night Live said Don was a?oetoo white,a?? while the network executive for In Living Color said he wasn't a?oebl...
Australian Singer-Songwriter Brendan MacLean Joins NIGHT OF A THOUSAND JUDYS, 6/1
by BWW News Desk - May 29, 2015
Brendan Maclean - the acclaimed Australian singer/songwriter - will join Michael Feinstein, Melissa Errico, Liz Callaway, The Skivvies, Michael McElroy, Lauren Worsham, Cyrille Aimee, Rachel York, Adam Kantor, Randy Graff, Kim David Smith, Danielle Grabianowski, Jonah Verdon, Julie Hill, Molly Pope,...