BREAKING AMISH: BRAVE NEW WORLD: SECRETS REVEALED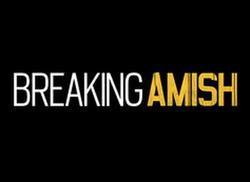 Breaking Amish is an American reality television series on TLC that debuted September 9, 2012. The series revolves around five young Anabaptist adults (four Amish and one Mennonite) who move to New York City in order to experience a different life and to make a difficult decision regarding whether to return to their communities, or to remain in New York City and face potential ostracism by their family and friends. It follows the cast members as they experience the realities of living in New York City and face new situations involving work, friendship, romance, and lifestyle plus the drama that develops between cast members as they undergo various experiences.
TLC to Air BREAKING AMISH: BRAVE NEW WORLD Special Tonight
by TV News Desk - July 14, 2013
TLC will air BREAKING AMISH: BRAVE NEW WORLD: THE SHUNNING TRUTH today, Sunday, July 14 at 10/9, a two-part after show where the group featured in Breaking Amish: Brave New World tell all about their highs and lows in Sarasota, FL.... (
more...
)