Vertical Entertainment to Release BILLIONAIRE BOYS CLUB Starring Kevin Spacey in Select Theaters This August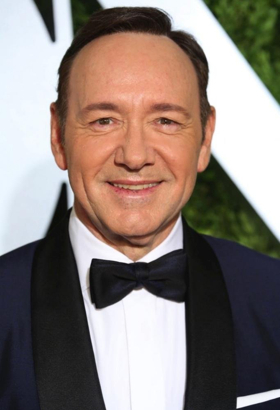 According to The Hollywood Reporter, Verticle Entertainment will release Billionaire Boys Club starring Kevin Spacey in theaters this summer, on Aug. 17, following its debut on VOD mid-July.
It was unclear whether or not the film would be released after Spacey was accused last fall of sexual assualt by a number of men in the U.S. and England. Netflix and MRC fired him from House of Cards, while Ridley Scott replaced Spacey in All the Money in the World.
Vertical Entertainment have stated the choice is "neither an easy nor insensitive decision" to release Billionaire Boys Club in cinemas. Vertical stresses that Spacey plays a smaller, supporting role in the film and that the rest of the cast shouldn't be penalized.
The film also stars Ansel Elgort, Taron Egerton, Emma Roberts, Jeremy Irvine, Cary Elwes, Judd Nelson and Billie Lourd and is based on the real-life club of the same name that made headlines in Southern California in the 1980s.
"We hope these distressing allegations pertaining to one person's behavior - that were not publicly known when the film was made almost two-and-a-half years ago and from someone who has a small, supporting role in Billionaire Boys Club - does not tarnish the release of the film," Vertical said in a statement.
"We don't condone sexual harassment on any level and we fully support victims of it. At the same time, this is neither an easy nor insensitive decision to release this film in theaters, but we believe in giving the cast, as well as hundreds of crew members who worked hard on the film, the chance to see their final product reach audiences," the statement continued. "In the end, we hope audiences make up their own minds as to the reprehensible allegations of one person's past, but not at the expense of the entire cast and crew present on this film."
Click here to read the full article!
Photo Credit: Walter McBride