VIDEO: Netflix Unveils BLOCKBUSTER Series Trailer
The new series will premiere on November 3.
Netflix has shared the trailer for Blockbuster. The new series will premiere on November 3.
Timmy Yoon (Randall Park) is an analog dreamer in a 5G world. He's spent his entire adult life dedicated to his first love, movies - a passion that's kept him at his first and only job, managing his hometown Blockbuster Video.
Then Timmy is alarmed to learn that his store is officially the last Blockbuster in America. He now has no choice but to take action to stay open and keep his friends employed.
Timmy and his staff quickly come to realize that being home to the last Blockbuster might actually be exactly what their community needs to rekindle the human connections they lost to the digital age.
It also unexpectedly reunites him with his long-time crush Eliza (Melissa Fumero), who's recently come back to work for him. Will this battle to preserve the past be the push Timmy needs to step into the present? His employees can only hope so.
The cast also includes Tyler Alvarez (Carlos), Madeleine Arthur (Hannah), Olga Merediz (Connie), JB Smoove (Percy), and Kamaia Fairburn (Kayla)
The series was executive produced by Jackie Clarke, David Caspe and John David & John Fox for Davis Entertainment.
Watch the new trailer here: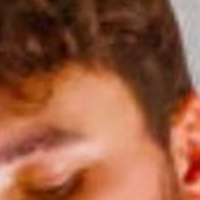 Joshua Vranas' 'Lost Time' Released to Streaming Services

December 5, 2022

Joshua's work has been featured by Lincoln Center's BROADWAY'S FUTURE SONGBOOK, Rattlestick Playwrights Theatre's VILLAGE VOICES, and the Cutting Room. He was a top 5 nominee for the Marvin Hamlisch International Music Awards in 2021 and has recently received the Horace W. Goldsmith Fellowship.
---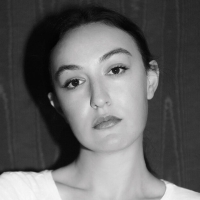 Zoe Sky Jordan Shares 'Just Fine' & 'Achievement of Youth'

December 5, 2022

The title track, 'Selfish', kicks in with echoey, haunting piano and synths trailing a diary style confession which reveals a main plotline of Zoe Sky Jordan's new album.  Penned during the pandemic, which saw Zoe and her husband move in with her parents for seven months, the album is reflective, introspective, investigative and dissective.
---
Sarantos Releases New Album & Surprise Holiday Single

December 5, 2022

Sarantos is a chart-topping musician, singer-songwriter and philanthropist, based in Chicago. With international iTunes and radio chart hits, in addition to over 350K Spotify streams, he continues to expand his musical portfolio by experimenting and creating innovative music that moves people. Listen to the new releases now!
---
ATI Releases Fresh New Song 'Mixed Signals'

December 5, 2022

Hailing from one of the great music capitals in the country, Metro Atlanta, singer-songwriter and producer, ATI, is a creative force. Her new single, "Mixed Signals", gives a respectful nod to the 90's R&B greats, while blending her unmistakable vocals and new wave R&B style.
---
Jesus Piece Release New Single 'An Offering To The Night'

December 5, 2022

"An Offering To The Night" is caustic and an exercise in tension-and-release riffage from the guitar team of David Updike and John DiStefano. Bassist Anthony Marinaro and drummer Luis Aponte (LU2K)'s groove-work is as off-kilter as it is distinct and bombastic. At the heart of it all, vocalist Aaron Heard brings the pain with force mental trauma.
---