Univision to Premiere New Telenovela MUCHACHA ITALIANA VIENE A CASARE, 8/24
Univision Network's latest telenovela "Muchacha Italiana Viene a Casarse" (Italian Girl Comes to Wed) takes viewers to Italy in one of this year's most romantic love stories about a beautiful and heroic Italian girl who accepts a marriage proposal far from her native land in order to save her dying sister, knowing that this decision will change her life forever.
The show premieres Tuesday, August 25 at 7 p.m. ET/PT (6 p.m. CT) The story unfolds in a little town in Italy where Fiorella, played by Livia Brito, briefly meets the love of her life Pedro Angeles (Jose Ron) for the first time. But tragedy unfolds as Fiorella loses her father (Ricardo Blume) and becomes her sister's caretaker. Upon his death, an old friend of his in Mexico, an important restaurateur named Vitorrio Dragone (Enrique Rocha), asks Fiorella for her hand in marriage and promises to take on expenses for her sister's medical care. As he is considerably older than his young bride, Vittorio sends her a photo of him as a young man. Out of necessity and encouraged by the prospect of marrying a good man, Fiorella accepts. The drama continues as the two sisters travel to Mexico and after many failed attempts, they get lost and do not get to meet Vittorio. After unfortunate events, they finally arrive at the ranch of the prominent Angeles family where Fiorella meets again the man of her dreams Pedro Angeles, who also falls in love with her. This is also where she meets his ambitious family who is embroiled in maintaining their wealth, built on crime and mystery. Although there are vast differences in social classes between them, the two lovers are determined to fight any obstacles in their way. However, Vittorio, who never ceased his search for the beautiful Fiorella, is still determined to marry her. Tune in to see the story of these two young lovers who will stop at nothing to find their happily ever after.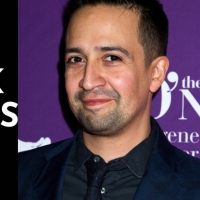 Lin-Manuel Miranda To Return For HIS DARK MATERIALS Season 3 On HBO

October 6, 2022

HBO has confirmed that award-winning composer and actor Lin-Manuel Miranda will return for the third season of the fantasy drama.
---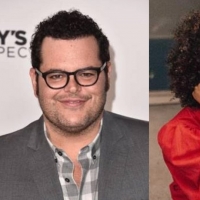 Development Halts On Disney+ BEAUTY AND THE BEAST Prequel Series

February 10, 2022

A planned Beauty and the Beast musical prequel series will not move forward at Disney+.
---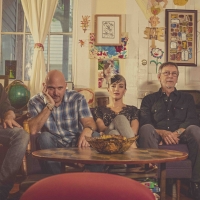 Tony & Grammy Winner Michael Cerveris' Loose Cattle to Stream Live Performance Tonight

January 5, 2022

Loose Cattle, fronted by two-time Tony Award & Grammy winner Michael Cerveris and Kimberly Kaye, will stream a performance live from New Orleans tonight!
---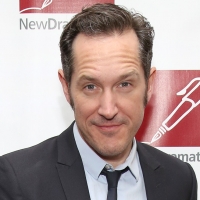 Bertie Carvel Joins THE CROWN Season Five As Tony Blair

October 28, 2021

The acclaimed Netflix series, 'The Crown' has added Tony Award-winning actor Bertie Carvel to its cast in the role of British Prime Minister Tony Blair.
---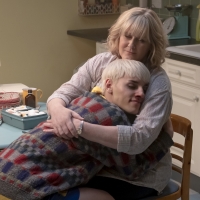 REVIEW ROUNDUP: What Do Critics Think of EVERYBODY'S TALKING ABOUT JAMIE?

September 17, 2021

Inspired by true events, Everybody's Talking About Jamie follows Jamie New (Harwood), a teenager from Sheffield, who dreams of life on stage.
---